Best Cities To Hook Up With Chinese Girls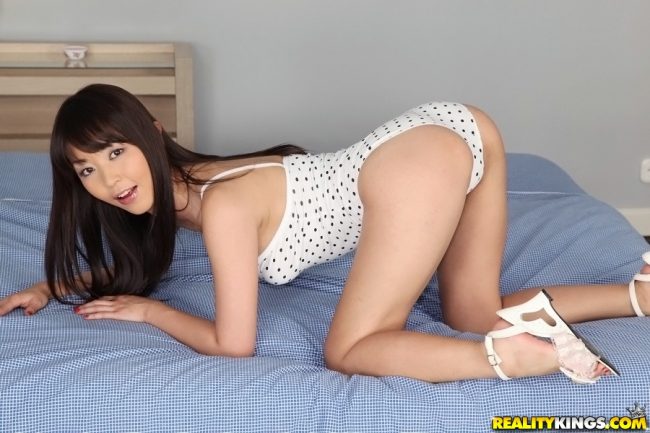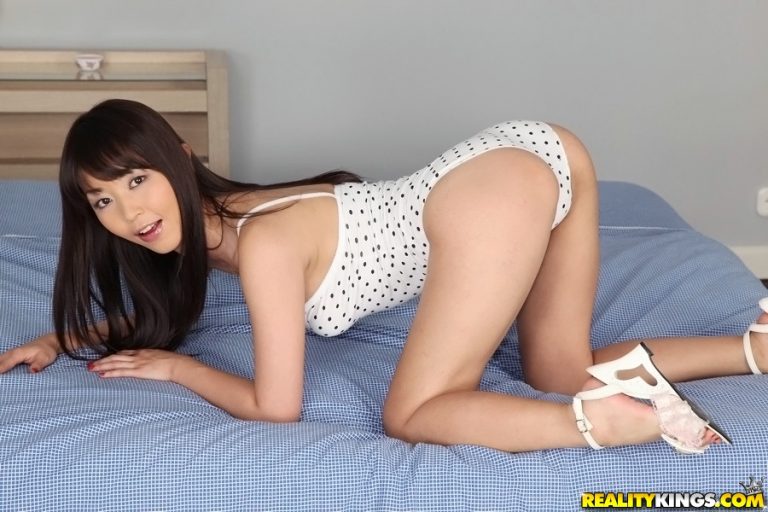 Welcome to this post on the best cities to hook up with girls in China. The world is becoming a smaller place and foreign men are traveling now more than ever.
When single guy's visit a country they often have a common thing in mind. This post will try to help you figure out the best cities to hook up with sexy Chinese girls for foreign men so you can target the right spots to go on your vacation.
We will give a bit of info on each city that is recommended and there will also be links to longer write ups on each. But we are going to start with some general talk about meeting and dating Chinese girls.
The biggest thing that might hold you back is if you don't speak Mandarin and they don't speak English. In many parts of the world the younger generations are getting progressively better at English thanks to the internet.
But thanks to some pretty big censorship in this country (they don't even allow Google) it isn't picking up as much steam here. Still, plenty of the younger generation are at least making an attempt so you will find some uni girls who you can converse with.
It may not be as many as you would hope for and that is a pretty big cock block. Hopefully after reading the first section you will have a little better grasp on how to date a girl in China, and after that we will cover some good cities to visit.
It should be pointed out that going off the beaten path is never a bad idea either, we just don't happen to know much about smaller cities and aren't going to randomly pick a spot on the map and say go there. The less foreign men in a city the more exotic you will be to the local ladies which can help you out big time.
On the other hand girls in bigger cities grow up faster and generally start having sex at younger ages. You will find conservative girls all over this country, but the bigger cities should have the more sexually open types, ie sluts.
After mentioning all of the cities we will also talk about online dating in China. It is always a numbers game after all, and there is no better way to rack up a lot of numbers then online dating. That is for later though, lets start with some cultural tips.
Tips For Dating Girls In China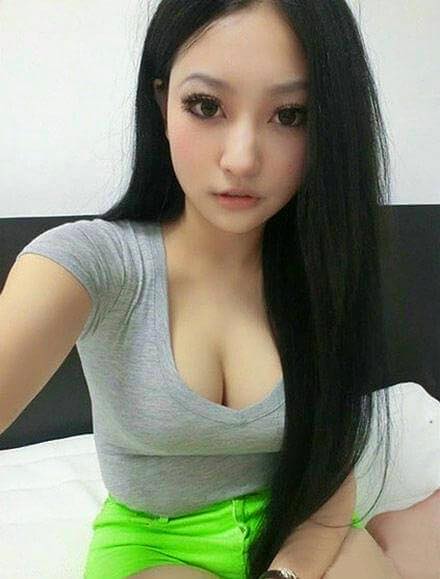 It really won't matter what city you go to if you don't understand the dating culture here, and it is a similar culture to what you find through much of Asia. The main things you always want to do here are smile and keep a happy positive mood at all times.
In this part of the world people don't really talk about negative things, they pretend they don't happen. You want to smile, laugh, make silly jokes, and get her comfortable with you.
When you first meet a sexy Chinese girl she will probably be very shy and not talking much at all. This could only be because she isn't used to meeting foreign men, it could be because she can't speak much English, or it could be that she is just a shy girl in general.
So it will likely be on you to carry the conversation. The easiest way to do this is by asking her questions while speaking slowly and not using too many big words.
First dates in Asia are generally very boring initially. You go through the same routine of questions like 'where are you from?' and 'how many siblings do you have?'
Just general stuff like that to get her warmed up to you. Throw in some jokes, even corny jokes that you couldn't get away with in the western world, and smile or laugh after you say them. Ya, in Asia people regularly laugh at their own jokes.
The whole goal here is to make your sexy Chinese date realize you are a safe, non threatening, friendly guy as quick as as possible. If you sit there stern faced and never laugh or smile she won't know how to react and will be very uncomfortable around you.
Don't try any fancy 'game' techniques you read about on PUA blogs or message boards. That will go right over their head and will do more harm than good. Particularly negging, never neg an Asian chick.
That is what is so great about dating here, all you have to do is be nice. Try to have the date as close to your condo as possible. Note we said condo and not hotel, and that is a pretty key point.
These girls will be playing a mental tug of war on whether to hook up or not. If you invite them back to a hotel room with just a bed inside they will feel like sluts and might not go through with it. They will even feel shame walking past the front desk at a hotel.
But a condo is a different story, you are just two people going to hang out and it doesn't have to necessarily be sex. With that said if a Chinese girl agrees to go back to your place sex is almost assuredly going to happen.
Get a place off AirBnb near the best nightlife areas in any city we are about to mention. That way you can more easily pull girls from clubs, or bring a date to one and hop back over to your place after.
Outside of that you just need to remember that the more girls you try with the more success you will have. Many girls here will be conservative, some virgins, but plenty will want to try and have some fun with a foreigner.
Lets get started on the best cities to hook up with girls in China. Beijing will kick it off since this list will be in alphabetical order.
Meeting Beijing Girls
Beijing, like most of these cities, is huge and there are many areas of town you could stay. For logistical reasons we suggest you stay in the Gong Ren Ti Yu area.
Particularly near Sanlitun Bar Street where much of the best nightlife in the city is located. Some specific pick up bars around here to meet sexy Chinese girls interested in foreign men are Vics and Mix, but there are plenty of options to choose from. Some of these ladies of the night will be hookers.
This area of town will have more than enough nightlife so you won't have to try to move around this massive city and get stuck in bad traffic. We aren't going to talk much about day game, it is quite hard in a country where most girls won't speak the same language as you.
Especially in very crowded cities where there is always a lot of hustle and bustle going on around you when you try to approach. Overall Beijing is definitely one of the best cities to try to hook up with Chinese girls.
Should Foreign Men Try Hooking Up In Hangzhou?
Maybe you have heard of Hangzhou, maybe you haven't, but this is another massive city. There are almost 10 million people living here, that means there are lots of single girls around.
There are quite a few universities here so you can find some English speakers. Some of the best bars in town are Coco, Traveler Bar, and Vesper.
Is Shanghai The Best City For Sexy Girls?
This post is going to be pretty wordy, we hope you took a quick break and enjoyed two super sexy Chinese girls dressed like bunnies. There are some pros and cons when it comes to trying to hook up with girls in Shanghai. It is a very international city and the English levels will probably be better here than in other cities.
It also has some of the best nightlife in Asia so you will have plenty of places to party. On the other hand there are probably more foreign men living here than the other cities so you will have a bit more competition.
The main expat and tourist pick up bars are Judy's and Manhattan. The Chinese girls you will meet there are often hookers that want your cash, but some non pros do go and they can be easy pickings since they are going specifically to hook up with foreign men.
For less hookers you can go to 88 Bar or Bar Rouge. The best area for day game here would be around Super Brand Mall which is right in the heart of the financial district where you can meet professional women that might speak better English.
Good Nightlife In Shenzhen
Shenzhen is another polarizing city to try to hook up with slutty Chinese women. This city is located pretty close to Hong Kong so many girls in China will move here to get closer to all the available money there.
They often will have foreign boyfriends living there, but aren't allowed to live there themselves. That means that when they are back home in Shenzhen they go out to hook up with some strange to satisfy them.
Some are very hot, but they also can have pretty bad attitudes and be very materialistic. Don't worry, there are plenty of more genuine girls here as well.
Lots of foreign men stay in the Shekou area which might be a good place to stay when you first arrive. A good club here is called Viva.
Other spots around town in this massive city that would be worth staying because they also have good nightlife are Louhu, Coco Park, and near OCT Bay.
Is Taipei China?
Technically speaking maybe not, but we aren't too technical here. The main reason we are including it is because it is one of those cities where all the best nightlife is right in the same spot.
All you need to do is get a condo off AirBnb near the Taipei 101 Building where you can find both the ATT 4 Fun complex and Neo19. They are both loaded with various bars and clubs and where most people in the city go to party.
We love cities like this as they are so easy to navigate. The Taipei nightlife earns a spot on this list for sure. We also want to throw some links out there for Hong Kong and Macau, we aren't really sure if we should include them in this post or not but you can read more there if you are interested.
More Cities For Hooking Up
Now that we have covered the biggest and what most would consider best cities to hook up with girls in China we want to talk about visiting places off the beaten path. All of the above will probably have a lot more foreigners than the spots we are about to list.
We don't want to turn this blog post into an eBook, but do feel we should add a bit more. So we are going to link you to every city we have covered on this site, and there are many.
With less foreign men in many of them you could potentially have some great experiences, but remember less tourists around means things may not be quite as convenient or easy to navigate. But here are some more spots to consider when trying to figure out where to meet sexy Chinese girls, and like the above they really aren't in any order:
Meeting Girls In China Online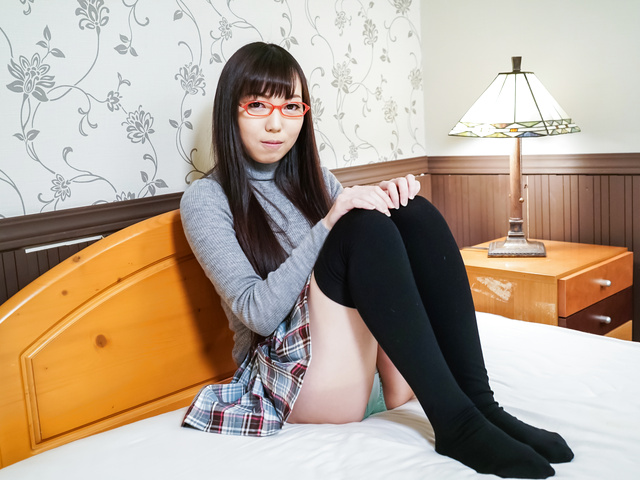 When you are dealing with girls that don't speak your language you really are targeting a very small demographic of people. You pretty much are only looking for either A) girls that speak English well or B) Chinese girls seeking foreign men.
Those two groups don't make up a high percentage of girls, but in these cities with 10 million people a small percentage is enough. The main thing is to contact as many as possible, and there is no easier way to do that then online dating.
Sign up a week before your trip and message every cute girl you see with a very short, quick and friendly message. Don't use long words, and don't send long messages that may confuse them. Keep it nice and easy for the both of you. Then set up dates near your place when you are in town and at some point make up a reason why the two of you should go to your condo.
You will take a lot of swings and misses in this country, but with so many single girls online a lot of home runs can still be hit when you find the right ones interested in foreign men.
There are plenty of apps and sites out there to meet sexy girls online here. Because this post is in English we bet there are some tourists reading it.
If you are still in your hometown dreaming about taking a trip try using Adult Friend Finder to find girls for sex near you right now. It is a great site for fast hook ups, and Adult Friend Finder is doing great in American, Canadian, European, and Australian cities these days.
Good Luck Hooking Up With Chinese Girls
It really is a numbers game and whether you use online dating or approach in nightclubs just keep at it. Eventually you will find the right girl that wants to have some fun.
Good luck when visiting the best cities to hook up with girls in China for foreign men.