How To Find Deepthroat Blowjobs In Bangkok
Everyone knows that there are many ways to pay girls to do things for you here, but this post about where to find deepthroat blowjobs in Bangkok isn't about that. There are certain bars here that specialize in that oral satisfaction and if you visit them then surely you will get what you are looking for.
We aren't going to tell you how or where to find these Bangkok blowjob bars to get a deepthroat. You will walk past them on your trip, or other websites have that info.
And of course the thousands of Go Go girls and bar prostitutes in this city would gladly try to take as much in as they can if you pay them enough. But that will just be a quick one off and it probably won't satisfy you.
Find A Girlfriend That Can Deepthroat
Why look for a girl at a blowjob bar in Bangkok for some deepthroat when there are so many Thai women around this city who have an interest in dating foreign men? Far too many guys come here and pay for sex when it isn't at all necessary.
If you live here you can easily find a long term girlfriend, play the field a bit until you find one who can satisfy all of your sexual desires and then keep her around. That way you can get that satisfaction long term, not just a quick one off that will always have you hoping for more.
There are numerous nightclubs to meet women, and you can walk up to cute girls anywhere in this city at any time and many will gladly talk to you. Just remember to speak slow because they probably aren't great at English.
Luckily when it comes to Thai girls you don't need to talk to them for a long time. Just be nice, make them feel comfortable with being around you, and they will want to make you happy.
How many of them can actually do a deepthroat blowjob might be another matter, but you will probably enjoy experimenting until you find the right one.
Turning Good Girls Out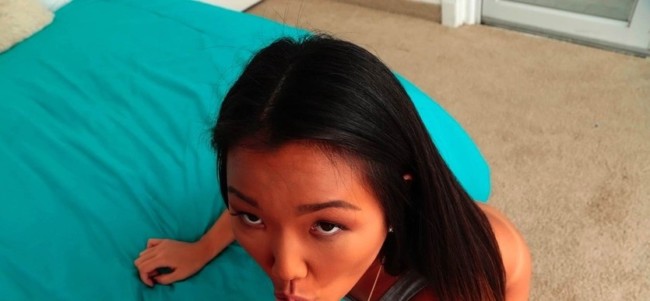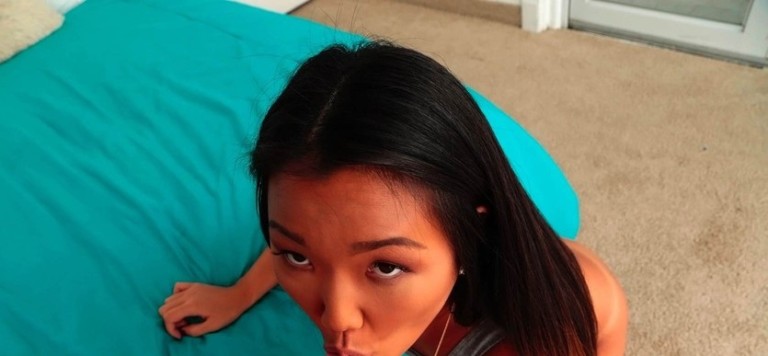 There are lots of Thai girls who aren't prostitutes who want to hook up with foreign men. You can try to pick them up at nightclubs in RCA or you can meet them online on Thai Friendly.
Many of them know western men are more open to casual sex and they want to not only have sexual experiences with them but also learn a little something as well. If you get a good Thai girl into bed it isn't hard to get her to open up sexually.
Of course not all of them will be deepthroat champs like you find at the blowjob bars from the start, but the process of helping them improve their skills should be a fun teaching moment for you. Just remember to take it slow and don't pressure them too much.
Each time see if they can go a little deeper and deeper. They will hit a point they can't get past, then give them a break and next time see if they can improve a bit.
Keep encouraging them, and keep making sure they know they are doing a good job and making you happy. If you are too forceful or talk to them in a stern voice and sound disappointed it could be a terrible experience for them.
Try to sound as kind as possible, if you can do that then you should be able to keep seeing them in the future and see just how far their skills can expand. Good luck finding deepthroat blowjobs in Bangkok.
Best dating site in Bangkok to meet girls for blowjobs online