How To Find Deepthroat Blowjobs In Bangkok
Today we are going to give some tips on how to find deepthroat blowjobs in Bangkok. Sorry, we aren't going to say things like go to this bar and ask for this girl, things change too quickly in this city.
Instead they are going to be more general tips on the best spots to look and who you should ask. For many guys finding a deepthroat blowjob in Bangkok may be one of the main things they are looking for on their trip.
Well in a city like this one you definitely will have plenty of options. From the blowjob bars to the Go Go's to the massage parlors there are girls sucking dicks all over this city hundreds of times a day.
Most of them aren't skilled enough to take a big dick all the way into the back of their throat, but there are some that can. The key is knowing where to find them. Our full Bangkok sex guide breaks down the entire adult entertainment scene in this city, we will cover how to find what you are looking for at the main spots you should check out.
Start With The Blowjob Bars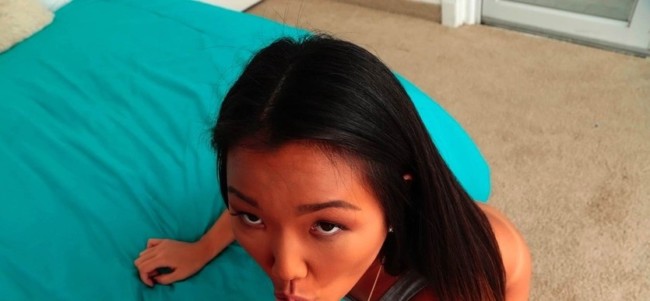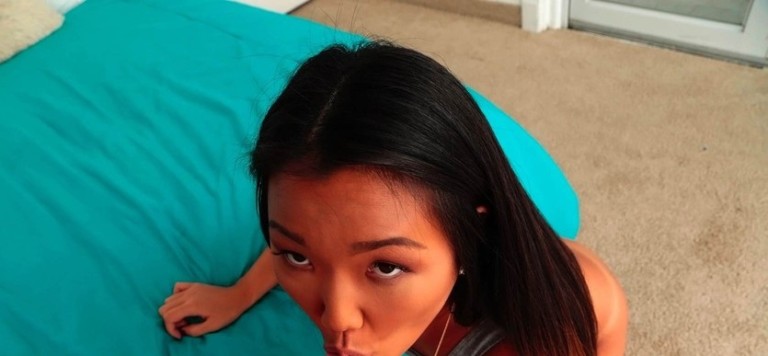 This seems obvious enough right? If you want to find a deepthroat in Bangkok start at the blowjob bars with the girls who have the most practice at giving head.
But how do you find a girl who can give a real deepthroat? When you walk up to one of these bars the girls will generally be sitting around outside waiting for customers.
The easiest way to find what you are looking for is ask. Sure, that may be a bit awkward but these girls are plenty experienced in the business so you don't need to be shy.
Ask the group who can give the best deepthroat blowjob, they will giggle a bit but then tell you who they think is best. Or you can ask the manager instead. Of course offering a tip if the girl takes your dick all the way into her mouth will add some extra motivation for her.
Just hit up blowjob bars like:
Som's Haven
Wood Bar
Lollipop
Lolita's
Kasalong
Or any of the others around town and you will be able to find what you are looking for. If none raise their hand and say they can do it then walk to the next bar, they are all pretty close to each other located between the Asok and Nana BTS stations.
You could also try one of the fetish blowjob bars but they don't really give better service and charge twice as much.
Can You Get Deepthroat From Go Go Girls?
Generally speaking you probably aren't going to get a good deepthroat blowjob from the Bangkok Go Go girls. To be fair you won't get many girls anywhere who know how to do this well either.
The best way to find one from a hot Go Go girl will be to ask the bars manager (mamasan or papasan) if they know any girls who can do this. They very well might lie to you just so you will barfine someone, but if anyone will know it is them.
Or just buy a girl you like a ladies drink and during your 'interview' ask her if she can suck a dick all the way in. You should be able to gauge if she can by how she reacts to the question.
Massage Girls Giving Oral Happy Endings
Any guy who has walked around this city surely has noticed how many massage girls there are. With such a high number some of them have to be able to give a deepthroat blowjob, but again it probably won't be a high percentage.
Like the other ways all you can do is ask. If you do want to combine an erotic massage with a blowjob happy ending then this wouldn't be a bad route to take.
If instead all you care about is finding deepthroat then it probably isn't your best option.
Freelance Prostitutes Are Everywhere
There are freelance prostitutes all over when you are in the lower Sukhumvit red light district. You can meet street girls, girls at prostitute pick up nightclubs, or meet hookers online also.
Once again ask them, and then follow our advice from the next section.
Financial Rewards Will Get Them Motivated
If you are going to a blowjob bar tell the girl you will give her a tip if she can suck it all the way in. 100-300 baht should be enough for you to get her best effort, and maybe say the farther she goes the more you will tip.
If dealing with a freelancer or bar girl say the same. Make it clear to them up front that the deepthroat blowjob is the main thing you are looking for out of this experience. With a freelancer maybe say I will give you 1000 baht for short time and then an additional 500 baht if you can give a great deepthroat.
If the girl knows she can do it then she will accept the offer, if she knows she can't then she might think 1000 is too cheap and pass. Money will be a great motivator here.
Turning Good Girls Out
There are lots of Thai girls who aren't prostitutes who want to hook up with foreign men. You can try to pick them up at nightclubs in RCA or you can meet them online on Thai Friendly and Thai Cupid.
Many of them know western men are more open to casual sex and they want to not only have sexual experiences with them but also learn a little something as well. If you get a good Thai girl into bed it isn't hard to get her to open up sexually.
Of course not all of them will be deepthroat blowjob champs from the start, but the process of helping them improve their skills should be a fun teaching moment for you.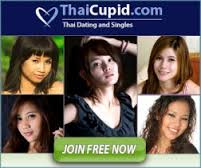 Best Spot To Find Deepthroat In Bangkok?
The blowjob bars are probably where you should be going. Generally you won't find the hottest girls working in them but they will have more experience with dicks in their mouths than anyone else.
They may have lost their gag reflex by now, or they may have chosen to work in one of the blowjob bars because they already had good skills to begin with. We are totally pulling these numbers out of our ass but maybe 1 in 5 blowjob bar girls can give a pretty good deepthroat, where as it would probably be like 1 in 50 or 100 Go Go or massage girls.
If you want a specific type of milk you are going to have a better chance of finding it at a dairy farm then you would at a general store. Go to the source and see who raises their hand when you ask.
For more tips on how to get the most out of all the great Bangkok nightlife check out this eBook guide. It breaks down not only the red light districts but also gives many travel and money saving tips along the way. Good luck finding deepthroat blowjobs in Bangkok.