Girls & Sex On Khao San Road In Bangkok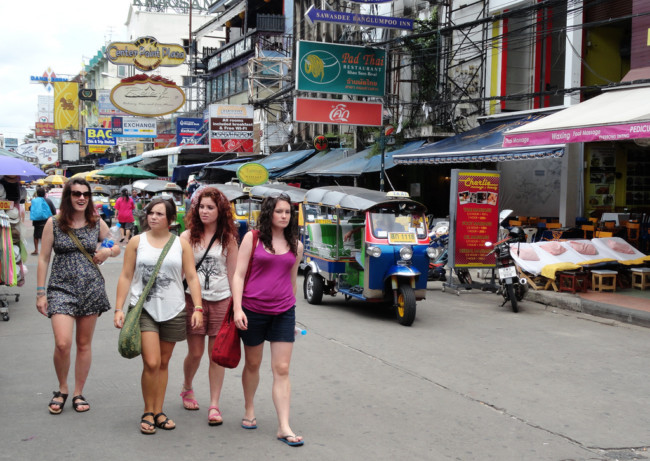 It has earned legendary status in the backpacker world. The real question is: is it really easy to meet girls for sex on Khao San Road in Bangkok?
To answer that you need to know what type of vacation you want to have. This city might have the best nightlife in Asia, and this road is certainly known for throwing a good party.
There are many reasons why one might want to stay here when you visit this city, but there are also many reasons why one might not want to. Your plans for how you will spend your trip, as well as your budget, will be some of the biggest determining factors here.
As will how likely it is for you to pick up girls for sex on Khao San Road.
Khao San Road Backpackers District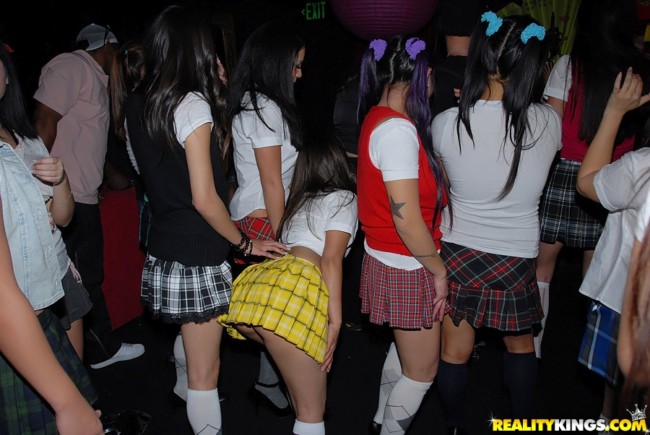 There are definitely some big positives to staying here. One is that you are going to be around a lot of many other like minded backpackers, similar to Bui Vien in Ho Chi Minh City.
If you are traveling solo this is a good way to meet some new people to go out with. There is always something to do in this party hot spot, and plenty of girls on Khao San Road want sex with strange guys.
It is also a good place to stay if you are on a budget. You can find many cheap hotels and hostels right here, plus lots of cheap places to eat and drink open for long hours as well.
The nightlife on Khao San Road is great and there really is no closing time, you can head to Gulliver's for a cool bar or 'The Club' for a clubbing atmosphere. Better yet just walk around and find places that look to be lively in this party district that night.
Our last reason why you may want to stay here is because many Thai girls that aren't hookers come to Khao San Road to hook up with foreign men. Don't get us wrong, there will be some hookers on Khao San Road as well, but this is one of the rare spots in Bangkok where hookers and non hookers can be found in the same place.
Also you can meet girls from dating sites and invite them to come party with you here and many will be glad to do so. For more tips on dating girls in Bangkok click here.
Many Travelers Don't Like Staying Here
The main reason not to stay here is because it is isolated from a lot of the other good nightlife in Bangkok. If you were hoping to visit the red light districts then this is not the right area of town to stay.
If you read just about any travel guide one of the main things everyone suggests is to stay on Sukhumvit near the BTS sky train line. This way you can travel around the city quickly and cheaply.
Getting from Khao San Road to the area most tourists stay is either going to involve 250+ baht taxi fare or taking a ferry, then long BTS ride, and wasting a lot of time.
Location is key, and while there is a lot to offer here if you want to go elsewhere it is going to be a pain. We mentioned those ThaiFriendly dates you can invite over, well you will definitely need to pay their taxis and it won't be cheap to invite girls to Khao San Road for sex.
Check Out Khao San Road For Yourself
It is probably better off to start your stay on lower Sukumvhit and head out to this area one night and check it out. If you like it you can always move over.
But isolating yourself from a lot of the rest of the city isn't wise. You can get cheap hotels on lower Sukhumvit as well and won't need to spend 500+ baht any time you want to go somewhere.
So our answer to the question of 'is it easy to meet girls for sex on Khao San Road in Bangkok?' is yes, but it is easy to meet girls for sex in many places in this city and some have a better location.