Where To Hook Up With Sexy Girls In Kansas City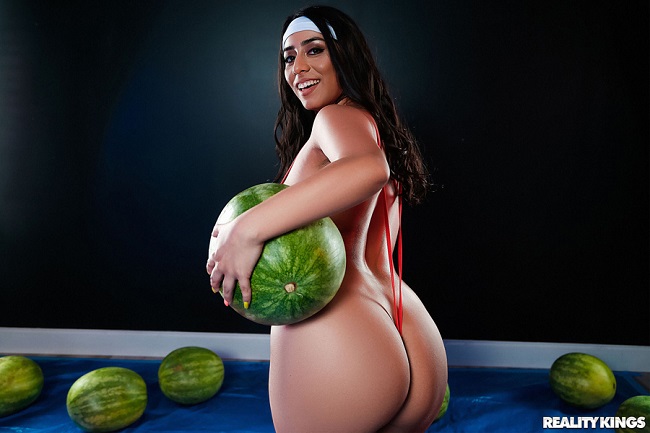 Hopefully you are here to learn about where you can hook up with hot girls in Kansas City for sex the first night. Lots of single guys are looking for help with how to get laid around the metro area and our job is to assist you as much as we can.
When it comes to hooking up with sexy Kansas City girls the best thing you can do is try and hit on as many of them as possible. This sex guide will talk about bars and nightclubs for hooking up as well as meeting slutty girls near you online plus some other topics like sex shops, strip clubs, and even swingers clubs.
By the time this bachelor nightlife guide is over we hope you are ready to go out and make it happen.
Sexy Girls At Kansas City Hook Up Bars
This city has a few areas that are good for bachelor nightlife including the Power & Light District and Wesport. Good nightclubs and bars to hook up with Kansas City girls for sex the first night are:
Bars and clubs at KC's Power & Light District are probably a bit more broey and will be more expensive, but they also do bring out the hottest girls. The Westport area is a bit more hipster, but in truth both are so close that the crowds can and do overlap.
What you want to do is be 'that guy' who dances and flirts with as many sexy Kansas City girls as possible. If you keep taking a lot of shots you will have a much better chance of hooking up with a slut in the very near future.
If none of the girls you are trying to pick up are ready just move on to the next one and hopefully you eventually find one. If you want to plan a smash trip and hit up some other towns in the Midwest we have written about how to find sexy girls in St. Louis, Denver, Omaha, and Oklahoma City before.
Hot Topless Girls At Strip Clubs
What is better than watching some sexy girls shake their ass and tits for you? How about when they do that before you even had to talk to them!
We know that this is supposed to be a sex guide and that you won't be having sex at Kansas City strip clubs. Brothels they are not, and in fact they are very tame. If you can see titties they can't sell alcohol, so they are more like juice bars.
With that said some of the best strip clubs in Kansas City are:
Bazooka's Showgirls
Shady Lady
Baccala
Temptations
Many would tell you that you will have a better time visiting some of the clubs in the suburbs or nearby towns like the Outhouse in Lawrence or Bonita Flats in Olathe.
Sex Toy Shops & Swingers Clubs
Sex lives can become stale and if that happens buying some adult toys can get that fire going again. Some of the best sex shops in Kansas City to buy adult toys are:
Some of you may even be interested in joining an orgy and trying some group sex in Kansas City. For swingers clubs you could try:
Slutty KC Girls Near You Online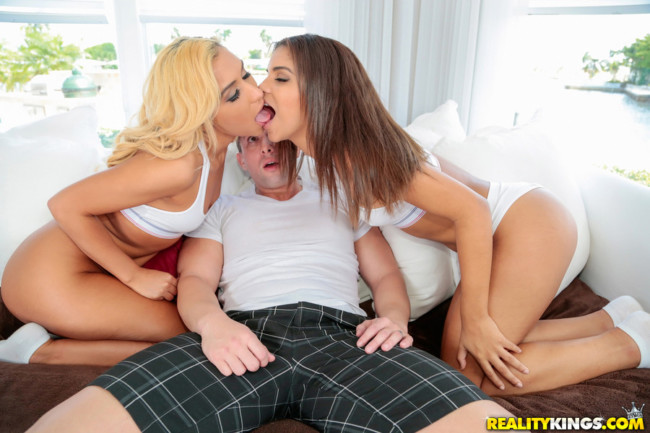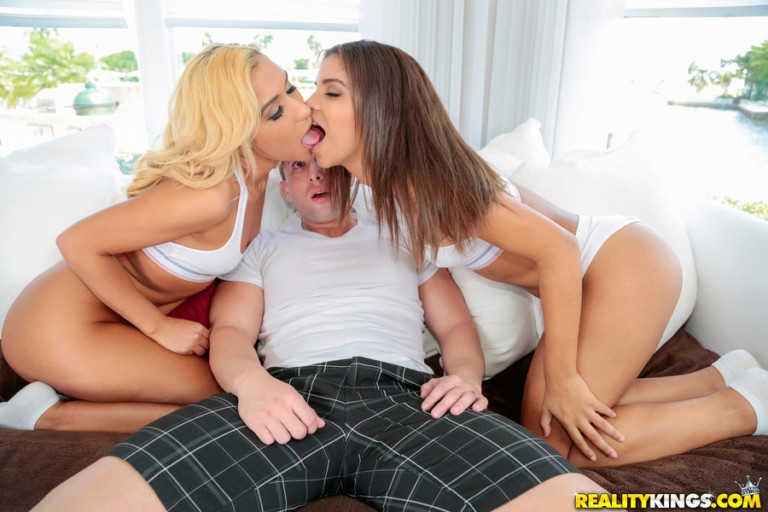 There are so many guys that are struggling with how to get laid in KC right now, in fact most of us are. How are we really supposed to meet new people when all we ever do is stare at our devices?
If you have a ballers budget you can skip the line at nightclubs, otherwise have fun waiting outside for an hour or two before they are so gracious as to let you finally go inside. But once you get inside what is your plan?
This post is about hooking up with the sexiest girls in Kansas City, but the sexiest girls are partying in VIP and single guys that aren't popping bottles won't be getting in there. Dating apps will sometimes work, but unfortunately they are way more work for guys than they are for girls.
The average guy opens a dating app and swipes right on as many sexy girls as possible so he can give himself the best shot of getting a match. Just as importantly we are trying to match with a girl who is ready to meet.
Do you know what using a dating app is like for sexy girls near you? Damn near every time they swipe right they instantly match, and within a minute or two they have so many options that they get bored and go back to taking more selfies or counting their likes on social media.
Eventually one of their matches messages them, or they get hit on by some guy on the street and don't need to open it again. We do all of that work and they never even know that we tried.
We don't want to be a Debbie Downer and we do have a better option, particularly if you just want to hook up with slutty girls near you. Try out Adult Friend Finder, we know it sounds a little too good to be true but how would they have been in business going on twenty years if it didn't work?
For men that are trying to find a wife it is admittedly not the first place to look, but for guys who are only looking to hook up with a slut it sure can be. Even better everyone on Adult Friend Finder signs up for the same reason which is to have sex as soon as possible.
One of the worst parts about dating in the modern age is needing to tell girls things you don't really mean just to get laid. Why do that when you can use this site for two consenting adults who both want to have fun and both know not to take it too seriously.
Now you know where to hook up with hot girls in Kansas City for sex the first night, have a good time in the bachelor nightlife here.