Where To Hook Up With Sexy Girls In Cape Verde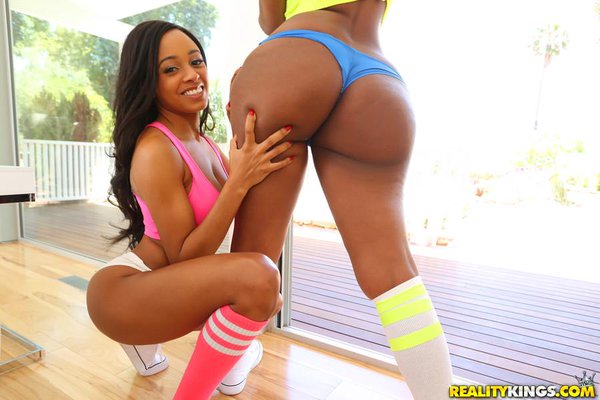 If you are traveling here and want to hook up with hot girls on Cape Verde for sex or dating it is possible. There should be plenty of tourists around enjoying their trip which might make them a little sluttier than they normally would be. With multiple islands to visit and find girls for sex in Cape Verde we do have some good options to tell you about.
There are only around half a million people living on these islands to the west of Senegal, the capitol city of Praia is the biggest. For nightlife the best cities to visit will be Sao Vicente and Santa Maria. Of course in small towns you really are relying on tourists to make things a lot more lively.
Try to head out during peak tourism season when the weather is best so you will have the best chance of finding a good party. Otherwise you might end up being disappointed. If there are no slutty girls around partying and hoping to hook up then what are readers of this sex guide supposed to do?
With warm temperatures even in November and December many people from Europe escape the cold to come and visit. If you do somehow choose the wrong weekend when there aren't many sexy girls in Cape Verde to hook up with you can just enjoy a beach vacation and see what Africa is all about. Plus this link breaks down all of the best cities for nightlife around the continent.
Sexy Girls At Cape Verde Hook Up Bars
You are going to be best off trying to pick girls up at the beach or heading out in the nightlife. As mentioned before much of the best nightlife in Cape Verde will be in Santa Maria on Sal or on Sao Vicente in Mindelo.
You may want to try to head here during the Santa Maria Beach Festival in September or during Carnaval. Yes they celebrate Carnaval and they also speak Portuguese so if you want to pick up local girls knowing some of that language will definitely help.
Some of the best hook up bars and clubs in Santa Maria to meet slutty girls for sex are:
One Love Reggae Bar
Bailey's Cafe Bar
Bikini Beach Club
Buddy Bar
Disco Pirata
Wakan Bar is located in Sal Rei and is known to be a good time. Good bars and clubs in Sao Vicente are Bodeguita de Mindelo and O Cocktail.
In the capitol of Praia you can try to meet hot girls in Cape Verde for casual sex at Ilheu Bar, Suava Lounge, or Zero Hora. Often times when you go out in the nightlife to pick up girls in foreign countries you shouldn't be surprised to see some prostitutes around. We aren't going to tell you which venues are more likely to be prostitute bars, but in some places you might just find hookers all over the place.
There aren't that many ways for people to make money here, and a lot of these girls didn't have the same princess upbringing that many western women get. If you are about to hook up with a girl who is way hotter than what you usually pull that might just be the reason why.
Some guys have a hard time admitting this, others know the deal but like to pretend that they don't. Do you see other expats and tourists with hot Cape Verde girls that are way out of their league? Would you assume those guys are probably going to have to pay for sex? Well, that means you probably will be expected to also.
With all of that said you really never know, it might just be your lucky day. Unfortunately not all prostitutes are up front about what they want, many are shy and just assume you know the deal.
If you don't want to end up in that situation just politely ask. Something along the lines of 'the last girl I danced with said she would come to my room for money, if we leave together do you also want me to pay you?' should suffice.
This is how it is all over Africa no matter if you are in Gambia, Addis Ababa, or wherever.
Good Luck Finding Sex In Cape Verde
If you head here when the right group of tourists is in town you could be in for a great weekend. If you get unlucky and there aren't many single girls in Cape Verde on holiday mode then the nightlife could get a bit boring.
You could try to meet girls online as well. We suggest you fire them up and check out the girls using the sites before you come, if you like what you see then awesome and if not it was free to check it out.
That way if you do show up here when there is little going on you have other options. We don't know of any great dating sites in Africa at the moment so just use the same apps we all use. If you happen to work for a dating site who would like to promote here please contact us.
Good luck trying to hook up with hot girls on Cape Verde for sex or dating.