Where To Hook Up With Sexy Girls In San Diego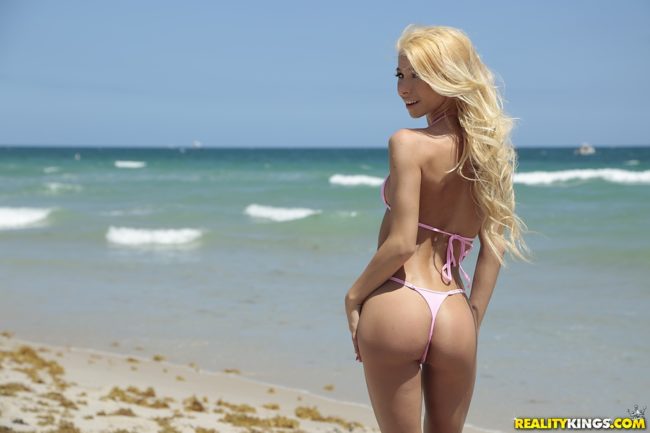 There are plenty of places where you can hook up with sexy girls in San Diego if you are willing to put in the effort for it. This post will help single men figure out the local bachelor nightlife and hopefully give you the best shot of getting laid that you can get.
There are so many sexy girls living here, but don't fool yourself into thinking this will be easy. There is a huge military community which means tons of thirsty dudes who will also be trying to hook up in the bachelor nightlife at the Gas Lamp District.
Don't expect to go pick up sexy San Diego girls at the Gas Lamp without having to beat out plenty of other young, fit dudes for the privilege. On top of mentioning the best nightclubs and bars we will also discuss some other stuff that guys interested in bachelor nightlife may want to learn about.
Like watching sexy girls dancing naked at the best topless strip clubs in your area, or the best adult stores to buy sex toys. We will even mention the best way to hook up with local girls online for those who want to skip the long lines, expensive prices, and stuck up attitude of many of the women you find at the nightclubs here.
Sexy Girls At San Diego Hook Up Bars
This post is mostly going to revolve around trying to pick up San Diego girls for sex around the Gas Lamp bachelor nightlife area. Why? Because that is where the sexiest girls are going to be and that is what this post is all about.
Just go out to party in the Gas Lamp District and you will find the trendiest clubs and the hottest girls to hook up with in one part of town. If all you care about is getting laid with the hottest girls in your area definitely do your partying here.
You can visit these clubs and hook up bars to find slutty San Diego girls for sex:
There are also some popular cougar bars in San Diego to hook up with older women like Living Room Bar and Jimmy O's in Del Mar. Bars are better for guys who want to pick up local girls by using their conversational skills, while the clubs are all about dancing and body language.
The music is way too loud for you to go over and ask them to tell you about themselves, you need to be able to seduce them without saying a word. Figure out which skills suit you best and spend your time in the right venues.
You probably already know there are lots of nightclubs with sexy girls in Tijuana if you don't mind crossing the border. If you have never been before and aren't sure what it will be like read our full travel guide to stay safe while having fun. Or if that sounds too daunting go party with all the hot women in Los Angeles or San Francisco.
Sexy Topless Girls At Strip Clubs
While not great for hooking up with sexy San Diego girls, but you can definitely see some fine pieces of ass at the topless and nude strip clubs around town that is for sure. Don't expect to be having sex in the VIP, just use them for the eye candy that they offer.
Some of the best right now are:
Deja Vu Showgirls
Goldfingers
Pure Platinum
Cheetahs
Les Girls
Pacers Showgirls International
Sex Toys & Swinging Couples
Buying sex toys at San Diego's adult stores can definitely spice up your bedroom experiences once you have found a hot girl to hook up with. Plus if you get the right sex toys and know how to use them properly it will help you get them to visit you again and again.
Some good adult stores are:
However we would advise you to shop around and price compare online. It is pretty common for brick and mortar sex shops to have highly inflated prices, you should easily be able to find cheaper delivery by searching around on the internet.
There are not a ton of publicized swingers clubs in San Diego, but if you want to meet hot couples for swapping try visiting a Swingers Connection sex party. We also wrote a longer post on the subject at this link if you are interested.
Meet Slutty Girls Near You Online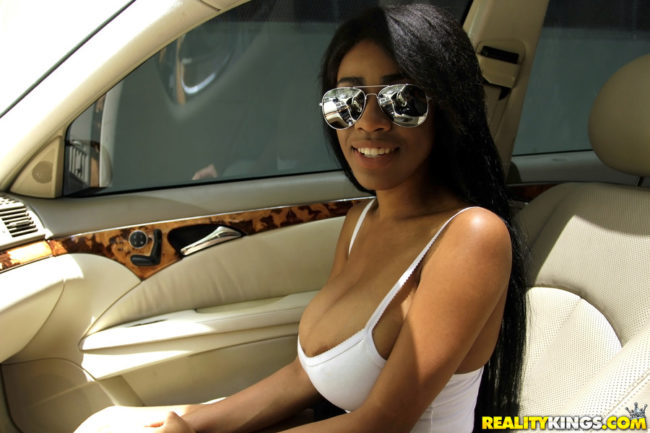 Guys who want to find hot girls for sex in San Diego have a lot of options, but as we said earlier this is not the easiest place to get laid. With so many young, in shape military guys many of us will have our work cut out for us.
An average looking Joe walking up to one of the trendiest clubs in the Gas Lamp may have a hard time getting in. Generally he will have to stand in line for a really long time, and often times they may even try to make guys buy a bottle or get VIP to enter.
It kind of sucks, but at the end of the day there isn't really anything you can do. If you want to hook up with sexy San Diego girls the clubs are the most likely place to find them, but they are also a pretty difficult environment.
You know what is a much more user friendly environment? Adult Friend Finder. This site has been in business for close to two decades and they have been helping people meet for casual sex in your area the whole time.
This isn't the site you use to go looking for your wife, though you never really know how it will play out in the end. This site is all about meeting girls for sex in San Diego for hook ups without putting up with the pretentious nonsense that often comes with it.
No begging a door man to let you in, no $30 vodka sodas, all you have to do is message as many sexy girls as you can find on the site from the comfort of your home and see who is ready to hook up. Adult Friend Finder is a great way to skip through the annoying parts of searching for hook ups and getting right down to the sex without wasting a ton of time or money to do so.
We aren't going to claim it is the best option for every guy, some of you will prefer the clubs in the Gas Lamp nightlife area. But these days many guys have started to figure out that using the internet to get things going faster ends up with more women in their bed, and at the end of the day that is really all that matters.
Now you know about your best options for where to hook up with sexy girls in San Diego's bachelor nightlife, good luck and hopefully it works out well for you.