Where To Hook Up With Sexy Girls In Perth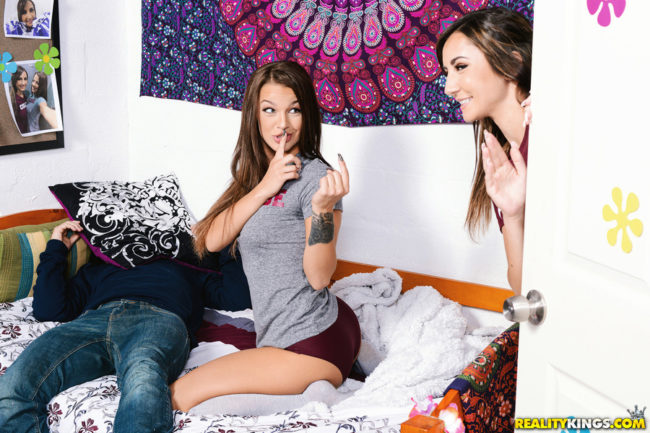 Thanks for checking out this post on where to hook up with sexy girls in Perth's bachelor nightlife. Many guys kind of talk trash about the nightlife and single ladies that live here, but there are plenty of fun places to go party in this town.
If you aren't aware this is a very expensive city to visit and the nightlife for single men is very costly as well. If you are on any type of a budget then it probably will not be for you.
The mining industry really blew up here in the past decade and there is a lot of money to be made. One of the complaints many guys have when trying to pick up girls for sex in Perth's nightlife for bachelors is that there are so many gold diggers around.
They claim many women from Western Australia have moved here hoping to latch onto one of the guys who is making bank in the mining industry. There probably are some of that type, but there are still plenty of sexy single ladies around who are genuine, have a good heart, or hopefully just want to hook up for the fun of it as well.
We will start this sex guide off by talking about where you can meet girls around town first, mostly focusing on nightclubs and pick up bars. Day game spots will be mentioned as well, and then we will talk about a good hook up dating site that can work really well in this city also.
Sexy Girls At Perth Hook Up Bars
We already mentioned that going out to nightclubs or pick up bars to grab some drinks won't be cheap in the bachelor nightlife here. Bring a fat stack of cash and be ready to spend it if night game is your goal.
It shouldn't be too hard to spot the gold diggers, if you approach a sexy Perth girl and she asks about your job within the first few questions that is a good indicator all she cares about is your money. Unfortunately there are a low of shallow women out there these days that we have to deal with.
But don't let that deter you. One of the best nightlife districts in Perth for bachelor entertainment is Northbridge. You will find plenty of singles bars around this area of town to search for hook ups.
You can visit these clubs and hook up bars to find slutty Perth girls for sex:
Eve is located at Crown Casino and lots of people head here for adult entertainment each night. Standard club game applies, approach a lot and if you find a sexy single lady that has an interest in you push for a venue change and then make the transition back to your place.
If you are with a gold digging woman who only talks about money and keeps having you buy her drinks just move on. If you wanted to meet some kinkier women like at a swingers club or who like playing with toys we have covered those scenes at that link.
Meeting Women During The Day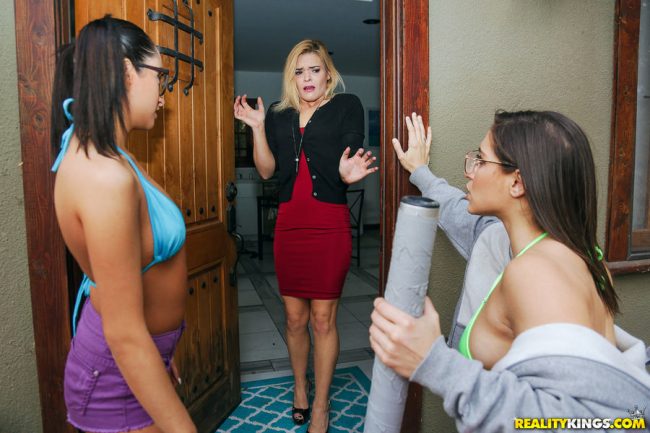 There are some decent places to try to day game and pick up sexy girls in Perth during the day. The beach is always a great spot, even if you don't pick up any girls you still get to see some sexy bodies in bikinis.
Some of the best beaches are Scarborough, Cottesloe, and Sorrento. You also can try to meet women at malls like Forrest Chase, Piccadily, and Murray Street. Overall day game isn't one of the more important sections of this sex guide.
Meet Slutty Girls Near You Online
Another good way to to try to meet girls for sex in Perth is to use Adult Friend Finder. We have all seen the ads for this site on porn or sex related websites before but most don't give it a second glance.
It is true that in many cities around the world it isn't worth using, but it is actually quite popular in Australia. In fact there are over 5,200 active female users in Western Australia alone using it to meet guys for hook ups as of our last check.
Many of these single women are in Perth which makes sense because it is the biggest city in the region. All of the girls on Adult Friend Finder find the site in the same ways we do, when they are horny, bored, and surfing the web for something sex related.
They sign up because they want to hook up and get laid now, they are some of the easiest pickings you will find anywhere.
Good Luck Finding Sex In Perth
While this is not a city known for a thriving nightlife scene for single men there is plenty on offer here. Hang out in Northbridge and visit all of the pick up bars in the area.
If you see a group of hot ladies in a bar head in and work your magic. If they seem like gold diggers or aren't initially receptive it is no big deal, there are plenty of other singles bars around town.
Good luck when trying to hook up with sexy girls in Perth's bachelor nightlife.