Where To Meet Women From Russia In Pattaya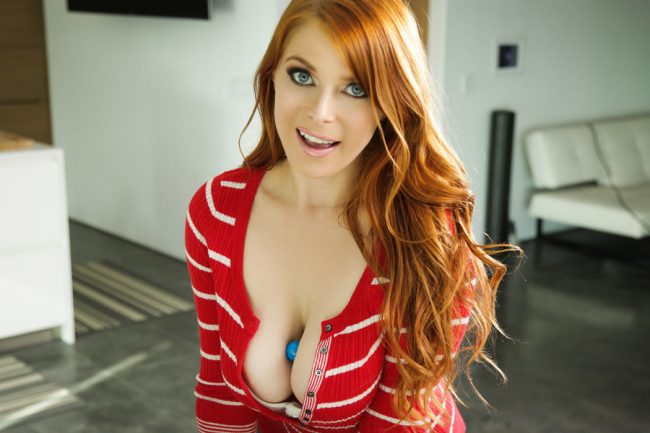 If you are trying to figure out where to meet women from Russia in Pattaya the first thing you need to ask yourself is what are you looking for? Do you want to meet Russian hookers and go go girls? Or do you want to meet women who aren't prostitutes?
This post will have tips for both. There are a few go go's in Pattaya with Russian women, a freelance prostitute nightclub where they are known to hang out, and an area of town where the girls who aren't hookers tend to stay as well.
By the time you finish reading this you will have all the info you need to give yourself the best chance of success. We will also talk about the pros and cons of trying to meet them, and also discuss some common misconceptions, and actually lets start with that.
While it has been common to refer to them all as 'Russian women' in truth they definitely don't all come from that country. It would be more factually correct to say Eastern European women, as you will find many ladies from the Ukraine, Romania, and other countries in the region as well.
You could even say where to pick up white women in Pattaya, but in today's PC world that may not go over quite as well. Just know that just because you see some sexy white ladies around town it doesn't mean they are all from Russia, though many are.
OK, now that we got that out of the way lets go ahead and start with where to meet these Eastern European hookers, this city is more about mongering than non pro girls so they get the first crack.
Meeting Russian Hookers In Pattaya
The easiest way to meet them will be to go to the Russian go go bars where you know you can always find them. These work the same way as the Thai go go's around town, they are free to enter but you need to buy drinks, ladies drinks, and pay a barfine if you want sex.
However the Russian go go's are known to be a lot more expensive, expect everything to be double here. Drinks will cost twice as much, ladies drinks will cost twice as much, and barfines can be a lot more than twice as much. Expect to pay $200-$300 for sex, and they aren't all looking to get barfined either.
Of course this can vary from bar to bar and in some cases even from girl to girl. They are pretty common to strip clubs, you might see some sexy topless Russian lady dancers, and you can pay exorbitant rates for a lap dance if you really want to. The 3 main go go's to meet them are:
Galaxy Cabaret
Moulin Rouge
A GoGo
The other best way to meet these European hookers would be to go to Mixx Discotheque which is the freelance prostitute nightclub we mentioned before. This is no guarantee though, and if you don't find any white girls here you will need to head back to the go go's or choose a Thai.
Russian Women Who Aren't Hookers
If you want to try to meet some of the Pattaya Russian women who aren't hookers that can be done as well. The main area of town where they live is in Jomtien which is like a suburb of the city.
If you get a room in this area you will have plenty of Europeans living all around you. That is the good news, the bad news is that the vast majority of them are retirement age, we aren't talking MILF's we are talking grand MILFs. If you have a thing for older women then they will be easy to find.
But sexy Russian ladies in their 20's and 30's will be a different matter entirely. The easiest way will be to try to meet them at Jomtien Beach or Pattaya Beach along Beach Road during the day.
You might meet some locals who live here or some tourists who are on a vacation. You could also find some of the go go girls out tanning their sexy bodies in revealing swim wear if you are lucky.
Russians Won't Be Cheap Or Easy
Now that you know the best places to meet Russian women in Pattaya lets talk about them for a bit. When it comes to the hookers the prices are going to be very high, much higher than you would be paying for the same girl back in her homeland.
You are paying a premium for white skin which is highly desired in Asia. Many of the Japanese, Chinese, and Korean tourists don't get the opportunity to have sex with white women often and will pay a lot for the privilege.
They also aren't known to have the best attitudes either. Now this could just be not having a great attitude compared to the Thai hookers who are often sweet as pie, but if you are looking for some sort of girlfriend experience you are much more likely to get it from an Asian girl.
When it comes to meeting the non pro girls if you want a hot younger woman she will be pretty hard to find. Knowing the local language will definitely give you a better shot of hooking up with them.
Just because this is a sexpat town with many hookers doesn't mean you should treat them all that way. If you see some sexy Russian lady on Pattaya beach in a thong it doesn't mean she is necessarily a prostitute.
If you want to approach her do it politely and back off if she doesn't show any interest. Another way to try to meet them would be to use Russian Cupid, or the local Thai Cupid.
They are two very good online dating sites, but finding girls on Russian Cupid with their location in this city or white girls on Thai Cupid is probably like finding a needle in a hay stack. You won't know if you don't try, but don't expect any guarantees.
Just because there are some European ladies working in this town doesn't mean you should travel here for them, if they are your goal go to Europe. Our Pattaya mongering guide can break down everything you need to know to have the best trip here.
Good luck when trying to meet women from Russia in Pattaya.