Find Ladyboys In Pattaya For Sex Or Dating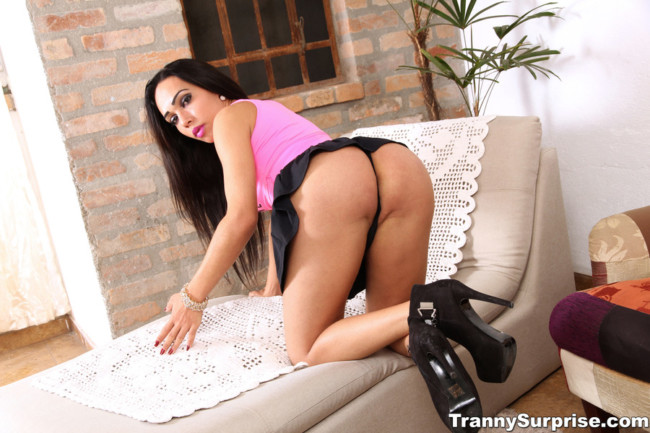 There are so many guys out there with an interest in transgenders these days. Well finding ladyboys in Pattaya for sex or dating will not be a problem for you and in fact it might just be one of the best places to find trans on the planet.
That is definitely debatable, a 90 minute ride away there are many Bangkok ladyboys all over the place. Plus you can't forget about the big dicked shemales in Latin America, particularly in Rio.
But it is very easy to meet Pattaya ladyboys for sex or dating. The city itself is actually a really easy one to navigate as a first timer, but this post is more about finding trans than it is about logistics.
Lets get back to the topic at hand. Why do we say this is such a great spot to go for transsexuals? Well because ts are everywhere.
If you hang out anywhere near the nightlife you will have all the options you want. But there is a downside that we have to mention.
Sex With Pattaya Ladyboys
One important thing to note is that in the common places to meet ladyboys in Pattaya you are almost always dealing with trans prostitutes. If you search for where to meet ladyboys in Pattaya for sex or dating you are either going to find info on ladyboy Go Go's, ladyboy massage, ladyboy street prostitutes and so on.
We don't really want to lead you to ts prostitutes so are not going to list those venues, there is already plenty of info online on other sites if that is what you are after. The thing is we don't really need to list them, ladyboys will be out in full force in the nightlife and it will be impossible for you to not come across numerous sexy ts.
Plus there will be erotic ladyboy massage spas in Pattaya for sex that you will walk past on your trip. What we are getting is every guy who visits here will have plenty of opportunities to sleep with ts girls if they so desire.
On the other hand finding ladyboys who aren't prostitutes is like finding a needle in a hay stack. Luckily we have technology to help us out, so use ladyboy dating sites and get the job done quickly. Unfortunately there might be some Pattaya ladyboy escorts on them, but just politely ask to find out before you meet.
If you did want to find a ladyboy massage in Pattaya without a happy ending that can easily be done, but we don't really feel comfortable mentioning where. The reason is pretty simple, almost all of the ladyboy massage parlors are effectively brothels that sell sex.
How To Date TS Girls
Look guys, it is pretty safe for us to assume that many of you reading this have never even talked to a ladyboy in person before, let alone gone on a date or had sex with a ts. You may be wondering what you are supposed to do? Just don't overthink it and you will be fine.
Someone taught you that golden rule when you were growing up right? Treat people the way they want to be treated. Well, that sounds simple enough doesn't it?
If Pattaya ladyboys for dating see themselves as women then treat them the way a woman would want to be treated on a date. That means be courteous, respectful, have a nice conversation, and learn more about them.
At first there will probably be a little awkwardness for the both of you but that is standard on any date. Try to get some drinks to take the edge off and as you both loosen up this should be really easy.
Some Pattaya ladyboys may want to go out for dinner, hit up a nightclub, or do plenty of other fun things. TS enjoy the same types of things that we all do.
Of course you are probably hoping to do more then wine and dine them, don't worry these dates will probably end in sex if that is what you want. Heck, plenty of them would probably just drop by your hotel and bang right away, but then you have to think they are probably ts hookers.
We aren't going to say sex is a certainty, but it almost is. Just have fun on your date, invite them back to your place, and when they say yes you know you are in.
Meet Ladyboys Online
You can log on to MyLadyboyDate and meet ladyboys in Pattaya, Thailand, or around the world online at any time. There will also be plenty on Thai Friendly. If you meet Pattaya ts online you can get them to come to your place without having to go out in public to meet them.
In this city you will have to assume many of them are ts prostitutes, but around the country and in different cities that isn't the case. And there probably are even some Pattaya ladyboys who aren't hookers out there.
Politely ask them if they want to get paid if you meet. If they say yes then you know the deal. If you want to meet good ladyboys in Pattaya for sex or dating these sites may just be the best way.