Where To Hook Up With Sexy Girls In Moscow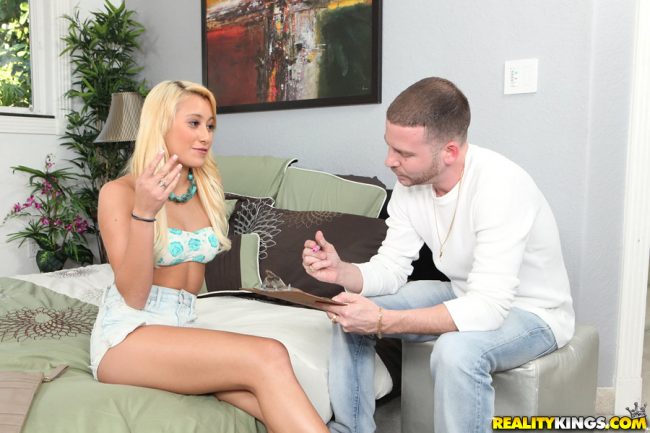 Every guy knows about the beautiful Russian blonds and many want to read more about hooking up with with hot girls in Moscow for sex or dating. This post will talk about the best places to stay, party in the bachelor nightlife, and give general tips on meeting women here.
One thing to remember is that this is a very expensive city to visit. If you ask guys who have traveled around Eastern Europe many will tell you it is overpriced and you can find much better value elsewhere, even in Saint Petersburg.
On the other hand the hottest girls flock to where the money is. You will notice a lot of Mercedes, BMW's and super nice cars all around town. In the passenger seat you will often see a sexy Moscow girl.
What this means is that there are great rewards to be had but your competition will be tough. Foreign men that don't speak the local language will be at a disadvantage with some girls but will be in prime position with others.
Knowing some of the local dating customs can definitely help you out. After talking about how to pick up sexy girls in Moscow in the nightlife for hook ups or during the day we will also discuss the ladies themselves and talk about online dating in Russia for foreign men.
Sexy Girls At Moscow Hook Up Bars
When sexy girls in Moscow want to hook up they often go to bars and clubs such as:
If you don't speak the local language then bar pick ups will be a lot easier than day game. You can't be expected to carry a conversation when the music is so loud you can't even hear each other.
But the nightlife and picking up sexy Moscow girls for hook ups at bars and nightclubs has its downsides, mostly that it is very expensive and many of the girls in the bars will be hookers or looking for a sugar daddy. That doesn't mean you shouldn't give it a shot though.
Much of the nightlife is on Tverskaya Street so booking an AirBnb or hotel in that area would be ideal if your plan is to party. If day game is more your style then be as close to the Red Square as possible.
Remember to approach the sexy ladies with confidence and have a little swagger. Girls here really eat that up and the more alpha you are the more success you will have.
Don't forget that many of these sexy Moscow girls are looking for a sugar daddy, in smaller towns like Kazan and Novosibirsk you don't have to deal with that as much.
Meet A Good Woman During The Day
This is a city with the typical ring structure that pretty much starts at the Kremlin and spreads out from there. The Boulevard Ring is the first ring and the second is the Garden Ring.
This whole area around the Red Square and the first couple rings can be great for day game. You might meet local women or you might be able to pick up girls from all around the world on their vacation.
Day game is totally conversation based so if you don't speak the local language it can definitely be a lot harder. Try playing the lost tourist role and hope that you are approaching a sexy Moscow girl with reasonable English skills who has an interest in foreign men.
You can also try to visit malls like Gum, Tsum, and Okhotny Ryad to look for dates.
They Like Masculine Men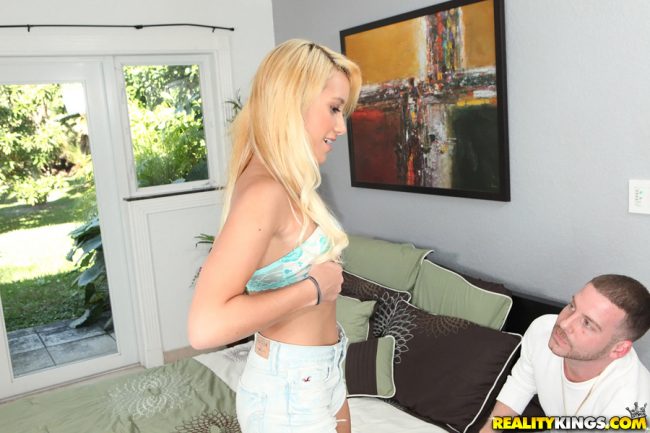 All around the world women expect different things from their men. These sexy girls in Moscow definitely want you to be very masculine and alpha.
Approach them with confidence and like you own the room. Invite them out quickly and show them that you are the man if you hope to hook up.
But at the same time they are also suckers for a romantic. Bring them flowers, open doors for them, pull out their chairs.
They want you to show that you are a physically dominant man but also that you know how to treat a lady. Of course for most foreign men reading this the biggest problem you face will be the language.
Guys can try to learn as much of it as they can before their trip or get very familiar with Google Translate or Yandextranslate. Like in most parts of the world you being exotic and an outsider can work very well for you with some women and will make it impossible for you to hook up with others.
Some sexy girls in Moscow may speak no English and have zero interest hooking up with foreign men. Others might want to try something exotic or spend time practicing their English with you.
A couple more things we should point out. The first is that there are quite a few gold diggers seeking sugar daddies in Moscow, as there are all around the world.
Don't be surprised if when you try to hook up via online dating if girls are asking for gifts for you to meet them. Are they hookers? In some cases yes, sometimes they are just gold diggers if you are the type who thinks there is a distinction between the two.
The phrase no money no honey will definitely be relevant for many. That doesn't mean you can't find a good woman around.
Also, you shouldn't expect to quickly get laid with single girls here. It will likely take a few dates before you are able to hook up with them. If you do hook up on the first night you got lucky or they want money.
Meet More Girls Online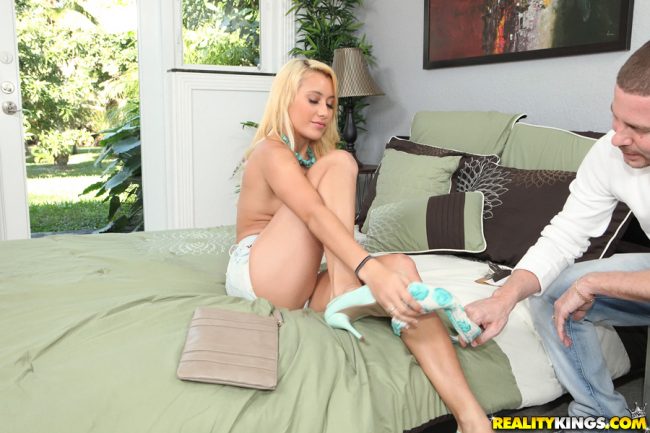 Online dating is the most popular way for couples to find their match currently. 15 years ago there was a very negative stigma to it, now everyone is doing it because it really is the most efficient way to hook up or find a serious partner.
You can contact so many sexy girls in Moscow seeking foreign men online in a short amount of time. No approaching girls on the street hoping they speak English or trying to pick up girls at a club who may or may not only want your money.
Sadly the dating apps in this city have been taken over by Moscow online escort agencies. A few years ago the Mamba App was an absolute gold mine, now it is 80% fake profiles for ugly hookers.
Try and message the sexy women a week before you arrive. Get their contact info and start to text with them and figure out which ones you like the most.
Then set up dates with them on your first nights in town, that way you can really hit the ground running. If you just wait until you arrive you will really be behind the 8 ball.
Since Russian girls usually don't hook up on the first date you don't have time to waste. Try to schedule a couple coffee dates during the day and a dinner date at night.
Then if you hit it off with a girl invite her out again ASAP. Using the internet will definitely maximize your chances of getting laid, or you can meet a loving bride who is interested in finding a foreign husband.
There are plenty of apps and sites out there to meet sexy girls online here. Because this post is in English we bet there are some tourists reading it.
If you are still in your hometown dreaming about taking a trip try using Adult Friend Finder to find girls for sex near you right now. It is a great site for fast hook ups, and Adult Friend Finder is doing great in American, European, and Australian cities these days.
Good Luck Finding Sex In Moscow
This sex guide tried to portray that you definitely will be paying a premium here, but there will also be a higher percentage of sexy girls around. Some may only care about your money and looking for a sugar daddy, others may be more genuine. It might take contacting quite a few to find a good woman for marriage or serious dating.
Hopefully this post on hooking up with hot girls in Moscow for sex or dating was helpful to you.