Best Cities To Meet Girls In Russia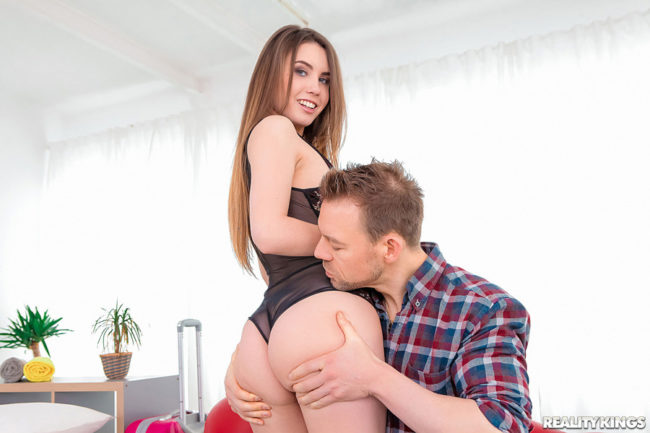 This post on the best cities to meet girls in Russia will hopefully help give you answers to all of the questions that you have. Some guys may just want to take a smash trip and get as much ass as they can, while others may be more interested in settling down and finding one of the brides this country is famous for.
We will be sharing thoughts on quite a few cities to meet sexy Russian girls, plus sharing links for further readings. We want to keep this post nice and tight if possible, but with so much to cover we know it is going to get pretty lengthy. If any cities pique your interest just click the links to read more about them.
We do need to say that we will be doing quite a bit of generalizing, like if we say many girls in smaller towns are more likely to be prude and traditional that certainly doesn't mean they all will be. When it comes to trying to hook up, dating, or finding a wife we will all have different experiences.
We will tell you that the girls in the capital are more likely to be materialistic and many are looking for a sugar daddy but you may not run into any of that type at all. We will also tell you that you are likely to find less girls who want a sugar daddy in the smaller towns, but every girl you meet for a date in them may be more interested in your ATM card than you.
The same goes for how loose they are, generally speaking in bigger cities girls are more likely to be sluts but you could go out with four girls in Moscow and never get a peck on the cheek. Then you could go to a bar your first night in a smaller more traditional town and be balls deep within an hour of meeting some chick.
You just never know how things will play out on a small sample size, but we are pretty sure that over the long haul you should find more slutty Russian girls in the big cities and more prude girls in the smaller ones. That is just how it usually plays out all over the world.
After we cover all of the cities in our list we will throw some love to the best online dating sites to meet girls in Russia. It can even help you plan your trip, if you are getting a lot of replies in one city and not many in another then you know where you need to visit, and where you need to skip.
We also want to point out that this list isn't really in any order, but we are just putting the bigger more name brand cities at the top. That means you can probably guess where we are going to start.
The Sexiest Girls In Russia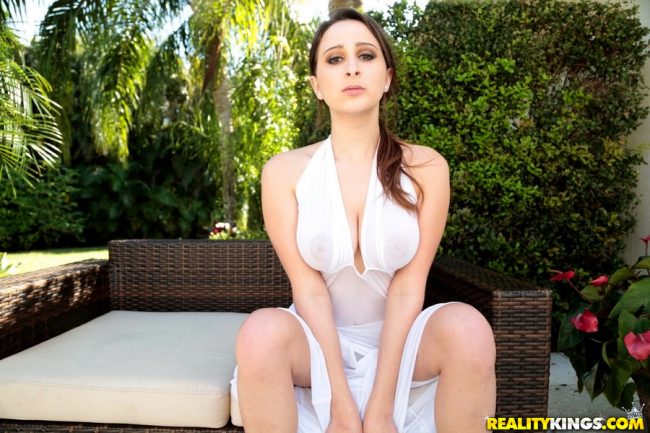 We have already mentioned that you generally will find the sluttiest girls in the biggest cities, well you can also find the sexiest girls in Russia in Moscow as well. The reasoning behind this is pretty simple, the hottest girls are going to go where the money is.
For some it will be for job opportunities, for others it will be to find a sugar daddy, but a very good general rule of thumb is wherever the money is the sexy girls will be there too and that plays out here. The thing is, you are also going to be up against the stiffest competition here.
Russia isn't a rich country by any means, but if you look at the cars in the parking lots of upscale restaurants or trendy nightclubs you would never guess it. There are plenty of ballers around, and these guys know how to speak Russian better than you ever will and know what these girls want as they have been dealing with them all their lives.
It is comparable to somewhere like New York or London in that the ceiling is the highest here, but it won't be easy to achieve. Try to stay along Tverskaya Street where the sexy girls like to party, or in the middle of the ring structure this city has. One cool place to party is Crazy Daisy.
A Lot Of Guys Prefer Saint Petersburg
We aren't saying you will also, but there are plenty of guys who visit this country that say they like Saint Petersburg a lot more. For one thing it is a heck of a lot cheaper and you aren't dealing with as much high end competition.
Don't worry, it is still a big enough city to find plenty of sexy Russian girls living here. If this were a ranking and not just a list then you probably would see this town even higher than it already is.
We also really like how so much of the nightlife is around Nevsky Prospekt and Dumskaya Street, find a place near either and you should be set. Lomonosov is a cool bar to visit while you are here.
Sexy Russian Dancer
We thought you might need a break so decided to introduce you to one of our favorite Instagram girls with a fantastic ass, Tasya Mini. After that quick break let's get back to the list and next we have Novosibirsk.
This city in Siberia is known for brutal winters, not that any winters are good in this country but Siberia is no joke. No matter which city you are consider visiting try to come during summer, but here in particular.
A good nightlife and entertainment area can be found downtown near the Main Station (Glavny) and hopefully you can see some sexy dancers like Tasya at Black Milk.
Another Siberian Town
Take the same brutal winter warning from above to heart for Ekaterinburg as well. Lenina Prospect would be the top spot for nightlife, try to hook up at Everjazz, though that is also a great spot for to bring a girl you met online.
How About Kazan?
Well, why not Kazan? It can be as good as any of the smaller towns on this list, but don't worry it still has around a million people which means plenty of opportunities.
When sexy Russian girls here want to hook up they often go out to Baumana Street and Trinity Pub is a great place to find them.
More Than Just The Olympic Site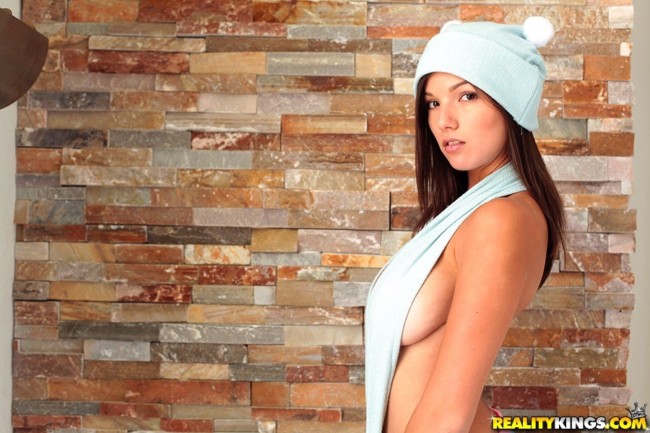 Sochi may be known worldwide for the Olympics but that city was chosen for a reason. You can find great skiing of course, but there is also a beach and this is one of the few cities in Russia where you can gamble at casinos.
So this is a really well rounded town with a lot to offer, not just the girls.
Only Two Cities Left
We are almost done, Krasnodar comes in next and Ulica Krasnaja is a good street to get an AirBnb near because it has plenty of nightlife and things to do around it. Try to meet some sexy girls at Bounce.
Our Final City
Remember, this isn't in any order so if you are from Kaliningrad please do not get offended! Here pretty much all of the action is downtown, one cool club in particular is Platinum.
Meeting Russian Girls Online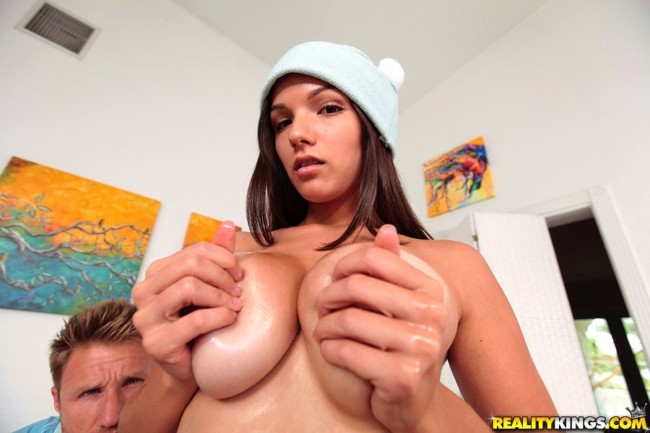 Don't forget to click on any of those links if you want to read more about each city. We list quite a few more bars and nightclubs plus talk about opportunities to meet girls during the day and some other stuff that is worth mentioning.
There is a reason why mail order brides from this country were such a booming industry back in the day, and that is because the girls are gorgeous.
That is probably why you are reading this post right now, and hopefully you dreams will come true when you visit. There are a couple of strategies to take here, one is to do your planning first and then fire up dating sites a few weeks before your trip and start to meet girls online in all the cities you will visit.
The other option would be to let the sites help you plan your trip. You can start chatting with sexy Russian girls online right now and see which cities are working best for you.
At this point you may have no interest in visiting one of the places we just mentioned, but if you log onto the site and the four hottest girls showing you love are all from there you may want to change your plans. We aren't saying which strategy is better, we are just giving you something to consider.
No matter how you choose to do it please take these simple rules for meeting sexy Russian girls online to heart:
Don't be a pervert or an asshole
Don't ask them to send you naked pictures
Don't ask them to masturbate on camera
Don't send them unsolicited dick pics
Be a nice and respectful person
If you can handle those things then many of these girls will be happy to meet you and give you a chance for more. If you are a pervert or asshole you will never end up meeting them and will have totally wasted your time and theirs.
Look, these girls on the sites all know you have a dick and that they can play with it whenever they want. Even if they are horny they don't want to meet some pervert who doesn't know how to respect them.
Be nice, ask them about their lives, get them comfortable, and then when the time is right let things turn sexual. But if you go that route too fast it will all be for not.
There are plenty of apps and sites out there to meet sexy girls online here. Because this post is in English we bet there are some tourists reading it.
If you are still in your hometown dreaming about taking a trip try using Adult Friend Finder to find girls for sex near you right now. It is a great site for fast hook ups, and Adult Friend Finder is doing great in American, European, and Australian cities these days.
Now you should be fully caught up on the best cities to meet girls in Russia, good luck and we wish you great success! We also wrote a similar post on Ukraine here.