Best Cities To Meet Girls In Thailand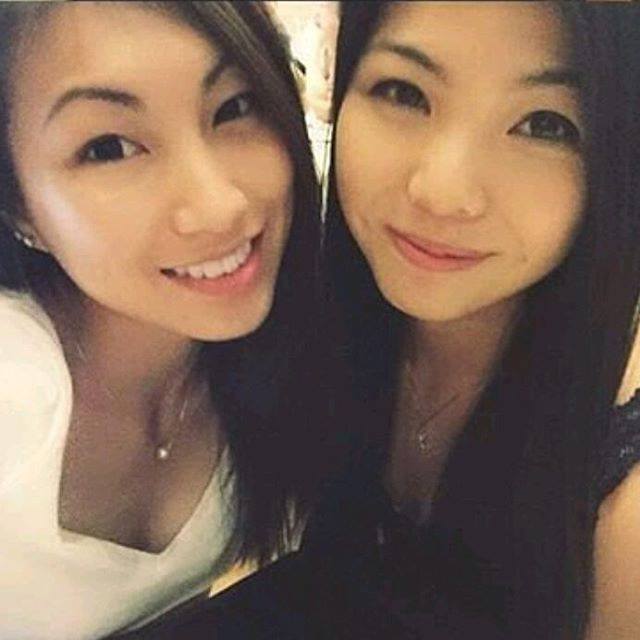 This country is one of the biggest tourist destinations in the world. For some it is to see the temples, beaches, and other sites but many foreign men travel here to explore the best cities to meet girls in Thailand for easy sex or a relationship.
The nightlife is famous worldwide and pretty much no matter what you hope to do here can be done. We are going to be giving some quick hitters on 9 different cities you may consider visiting while you are in the country.
We won't dive all that deep on each in this post, instead we will share a link to a longer write up so that if any pique your interest you can click it and learn more. There is a lot of diversity here from one of the most famous cities in the world to beautiful beaches to great outdoor regions and some places off the beaten path.
When it comes to meeting sexy girls in Thailand things should go pretty well for you. If you are foreign man reading this then expect it to be a whole lot easier to get dates or hook up than it is in your home country.
That is a big reason why so many guys have decided to travel through Southeast Asia. You might hook up with girls who don't even speak a lick of English just because they think foreigners are cool and want to spend time with them.
It won't always be that easy, but if you put in the work you can make a whole lot happen here. We will be mentioning the best nightlife districts when we cover each city so you know where to go party, and if you do hope to meet girls at bars or clubs for casual sex then try to get a short term condo near the nightlife.
But one of the cool things about meeting Thai girls is that it doesn't only need to be done at a pick up bar. If you see a cute one on the street smile at her and go say hello, you just never know where that might lead. Make sure to download the Line App before you come, if the girl looks interested but is too shy to reply just hand her your phone and ask her to enter her Line ID.
Plus you can really crush it with online dating so we will give some tips on how to do that the right way and throw some shine on the best online dating site in Thailand to meet women. If you tighten up your online game you won't even need to go out to pick up girls, they will take taxis to come to you.
But there is one thing we want to quickly discuss before we get into each of these cities.
A Whole Lot Of Prostitutes
Look, there are going to be prostitutes all over the place in this country. It doesn't matter if you meet a girl at a nightclub, at the mall, at the grocery store, or on a dating site if she wants to have sex with you there is a good chance she wants to get paid for it.
We don't know what the exact percentages are, but they are definitely higher than in most countries. Of course the nightlife will have more, and certain nightlife areas will have more than others.
Why are we mentioning this? Because sometimes girls in Thailand don't tell you they are prostitutes until after you have sex, if they ever tell you at all. Many don't like to admit it and are hoping that you will casually slip them a couple thousand baht as they are leaving. This is super common with girls all over this part of the world.
What are we suggesting you do? We don't really have any suggestions, but if you don't want to take advantage of the situation then just politely ask if you are getting prostitute vibes from them.
The thing is, you may not ever get those vibes. You might pull a girl in a tiny skirt from a tourist and prostitute filled nightclub for sex the first night who doesn't want or expect to get paid.
Or you might meet a girl online who has a job then take her out to dinner and have a normal conversation. Then after dinner and drinks end up banging back at your place like any regular date and then have her ask you for money in the morning.
You just never know, and when in doubt the best thing you can do is ask in a polite way. 'Hey, the last girl I met here asked me to pay her to come to my room, do you also want that?'
Listen, these sexy Thai girls know that there are prostitutes everywhere and the ones who don't want money will almost always appreciate the fact that you are trying to avoid banging hookers. You are unlikely to ruin your chances with them, and if they make a big deal out of it they are probably just a prostitute who is trying to save face. We are not even going to list Pattaya here because this post is all about trying to hook up for free, and the girls in that city always want to be compensated.
OK, enough of that word of warning let's talk about the cities and girls already. By the way this isn't really a ranking of which is best, but we are going to try to list the more visited places towards the top.
Don't Skip Bangkok
Most guys reading this from out of the country are probably going to land in Bangkok, we highly suggest you spend a few nights here (at a minimum) before heading off to other cities. We aren't sure there is better value for a pretty modern mega city loaded with lots of cute girls anywhere in the world.
It may not be full on first world, but it is pretty close and the prices for most things are insanely cheap. Plus being by far the biggest city in Thailand there are many girls to choose from and any avenue you prefer to meet them will work great.
Like most travel sites we suggest you try to stay somewhere along Sukhumvit on the BTS Line which is a very convenient sky train system. We have covered this city many times, you can read our post about planning a trip here.
The best nightlife areas for girls that aren't hookers would be RCA where you can find Route 66 or Thonglor where you can find Beam. There will be tons of backpackers staying at Khao San Road but it isn't exactly a convenient place to stay if you want to enjoy the other parts of the city.
A lot of guys wonder how this city compares to Manila in the Philippines and this link has your answers.
Most Visited Beach Is Phuket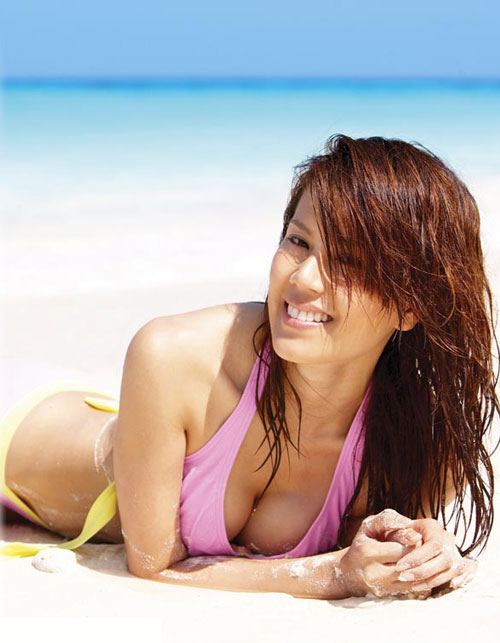 Phuket is one place that you can't really find a consensus on. Some people visit and love it, others think it is extremely overrated. Generally people who have a lot of experience in Southeast Asia aren't big fans, but tourists who just fly in and lay on the beach for a few days enjoy it more.
The main nightlife area is in Patong on Bangla Road, but this area is filled with Go Go's and freelance prostitutes so if you are picking up a sexy Thai girl expect most to be hookers. There should be some women from other countries around who might be down to hook up for free.
Try to meet them at the beach during the day, some of the daytime pool parties, or at Illuzion after dark.
Digital Nomads In Chiang Mai
Chiang Mai is known for being a great spot for people who like the outdoors, plus it has an extremely cheap cost of living. There are so many backpackers and digital nomads living here for both of those reasons.
If you are looking for great nightlife choose another city, but if you want a more well-rounded vacation you can have a lot of fun here and there are tons of girls to choose from on the dating sites. Stay around Nimmanheamin Road and check out the night market.
Ko Samui
Ko Samui might be the best beach on this list, it has some nightlife but not near as much as Phuket. At the same time there are less prostitutes around so that is good.
Chaweng Beach is the best area you could choose to stay while you are here if you are looking for nightlife and touristy things to do. Or you could choose somewhere more remote and enjoy some peace and quiet away from the masses.
Quick Break For Sexy Thai Girls
A lot of the nightlife in Hua Hin is located around the Hilton Hotel, and this is another city where you will want to visit the night markets. Hi 4 could be a good place to meet some single Thailand girls for free sex.
That Youtube video had absolutely nothing to do with this city, but we doubt you care.
A Few Backpackers Beaches
We are going to lump these two together even if they aren't exactly the same. The first is Ko Phi Phi where you will find tons of backpackers around Loh Dalum Beach.
Next is Koh Phangan made famous for their full moon parties. If you want to go to one of those be sure to book your room well in advance.
Neither is a great spot to pick up sexy Thai girls, better for all the backpackers doing drugs and looking to meet guys for sex. We also covered Krabi Town and a couple other nearby spots in that post we linked to for Ko Phi Phi, it can be a fun place to visit and Chaofa is the nightlife area. Try to party at Fu Bar.
Not Many Tourists Go Here
Lastly we are going to talk about Udon Thani, a spot that doesn't get many tourists which could really work in your favor. As far as nightlife you can go to Yellow Bird or the night market.
This is probably a better spot to fire up the dating sites and see which girls want to date or have sex with one of the few foreign men in the area behind closed doors.
Meeting Girls In Thailand Online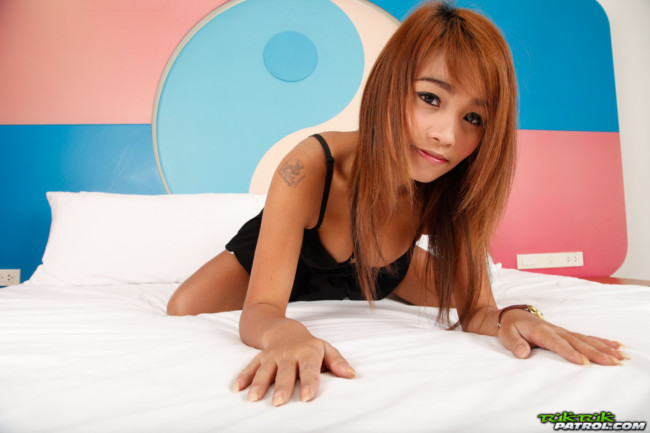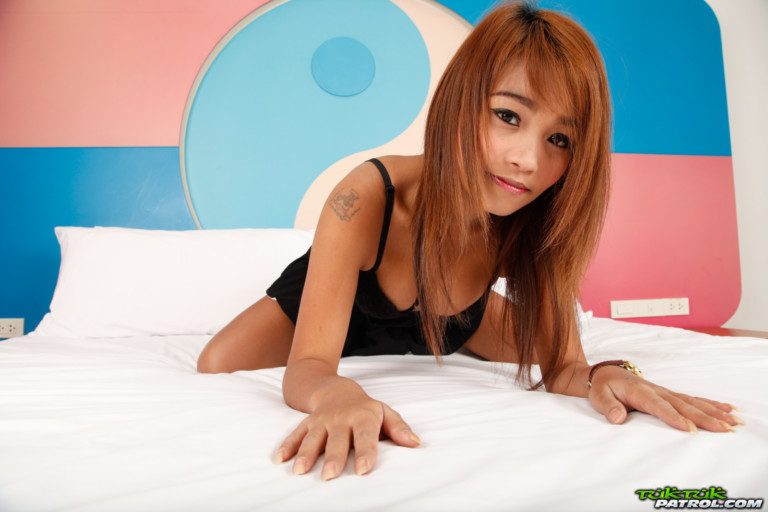 We know those were all quick write ups, we didn't want to turn this post into an eBook but remember to click on any links that interested you to learn more. Now we are going to talk about meeting girls in Thailand online.
If you have never done any dating or online dating in Asia things are quite a bit different here. In the western world women want you to….. well actually we don't really have a clue what they want us to do!
Some expect you to be a comedian and make them laugh at every turn, others will call you corny if you take that approach. Some want you to be there for them while others want you to give them space.
When meeting girls online there you need to be clever, witty, and stand out from the competition. Well, with Asian girls if you are a foreigner you already are standing out from the competition just by being different than the local guys.
Look, we don't want to talk trash on the locals but you don't notice many well-dressed confident guys with style and swag around. To be honest most are pretty beta, and the girls all know this.
Just the mere fact that you aren't one of them is going to open so many doors for you. So how do you take advantage of this situation?
By being present in the country and being a nice, friendly, and outgoing person. The best dating site to meet girls online in Thailand is Thai Friendly.
It is free to sign up for and you can check out the selection of single women using them before you begin. The game plan here is extremely simple, message all the cute girls you see in the cities you will visit with something polite and friendly.
Tell them you are coming to their city and need some new friends to hang out with. Ask them about themselves and stay polite and gentlemanly.
Then you invite them to meet you, and eventually try to get them to come back to your place if sex is the goal. Now notice that we never said to do any of these things:
Talk about sex before you meet them
Send them a dick pic out of the blue
Ask them for nude pictures
Ask them to masturbate on cam for you
Ask them if they like threesomes or anal sex
Be mean or negative
Be a pervert in any way
Can you avoid doing those things? If so you should have a lot of success. If not you will just get ignored like all the other perverts and assholes out there. Look, these Thailand girls all know you want sex and they all know sex is available to them, just play it cool.
Be a good boy, get them to feel comfortable being alone with you, and more often than not you will get what you are hoping for. Just put in a little bit of time using Thai Friendly and you will not regret it.
Good luck traveling to the best cities to meet girls in Thailand for easy sex or a relationship.