Where To Hook Up With Sexy Girls In Bangkok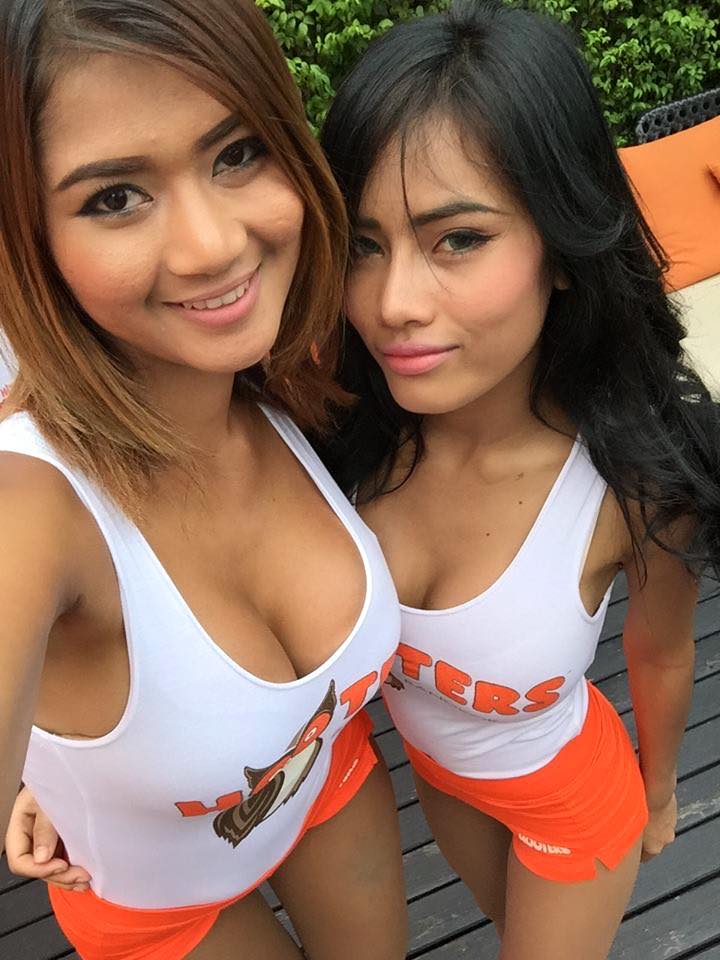 The nightlife in this city is world renowned and for good reason. This post isn't about the infamous red light scene, it is about hooking up with hot girls in Bangkok for sex or a more serious relationship.
It may not be quite as easy to hook up with girls here as some other Southeast Asian girls, but it is still pretty dang easy. You can still find lots of good Bangkok girls who have interest in having sex with or dating foreign men.
Of course if you just hang out in the lower Sukhumvit sexpat and bachelor nightlife area and only deal with the Go Go girls and ladies of the night then that is all you will meet. This city has a whole lot more to offer than just the red light districts as many expats know.
In this post we will try and cover the best places to try and meet a good woman during the day, early evening, and in the bachelor nightlife. Any time we say good woman we basically mean not a prostitute. We will mention some good places to go on a date, and also talk about foreign men meeting sexy girls in Bangkok online on Thai dating sites.
Lets start with the best bars for hook ups and then move on from there.
Sexy Girls At Bangkok Hook Up Bars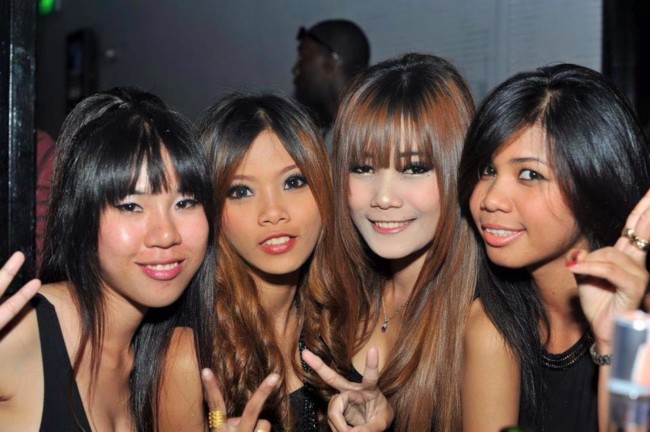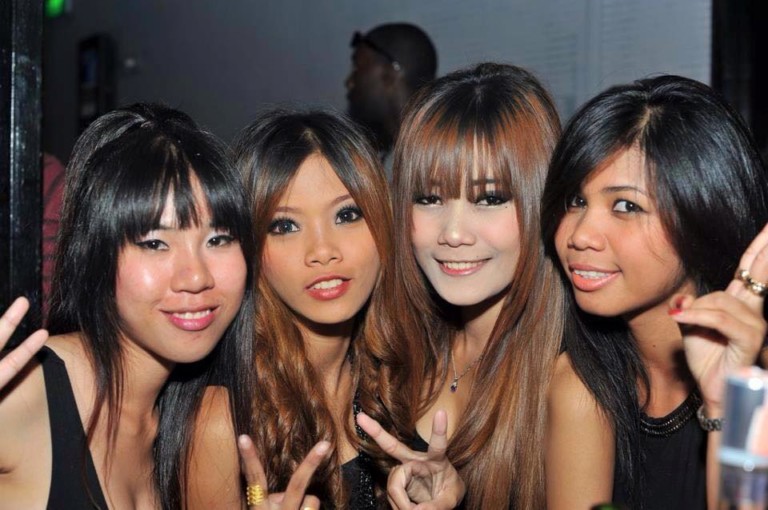 We have written more extensively on Bangkok nightclubs with no hookers, but you definitely need to pick and choose these wisely. If your goal is to pick up ladies of the night then there are lots of nightclubs on lower Sukhumvit you can go to.
On the other hand if your goal is to pick up a good woman that doesn't want your money then avoid Bangkok's nightlife for bachelors on lower Sukhumvit and also Spicy. Don't worry, there are plenty of options around.
You can try to head to Khao San Road, there will be more hookers here than the other spots but plenty of sexy Bangkok girls that aren't hookers as well. There is great nightlife all over this area (and all these areas mentioned) but a cool singles bar is Gulliver's and a good nightclub is called 'The Club.'
A better spot to meet regular girls for sex will be RCA (Royal City Avenue) where you can find clubs like Onyx and Route 66. No reason to limit yourself to just those two, there are loads of pick up bars to go here.
Another great spot for bachelor nightlife will be Thonglor where you can visit nightclubs like Demo and Beam. All of these are good places to go and try to hook up with a slutty Bangkok girl for sex who isn't a prostitute. For more laid back pick up bar types try going to Rabbit Hole in Thonglor or Havana Social on Sukhmvit 11.
There are always some hookers around you everywhere you go, but in these spots you don't need to assume all the ladies of the night want your money. These are also places where you can take a good girl after your date, if you take her to a hooker disco she will probably think you are a sexpat.
Meeting Women At Malls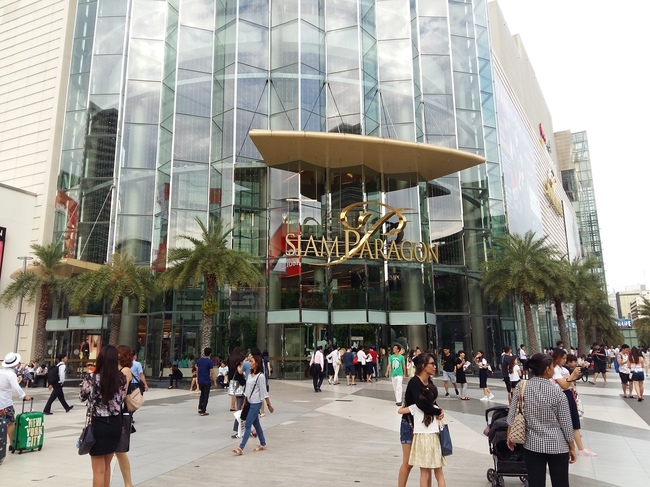 If you have never been to Southeast Asia you may not understand just how popular and crowded the malls are here. Sure, they can be crowded in the western world as well, but its not on the same level.
Women be shoppin' and women in this country love to go to the mall as much as anywhere. You will see so many sexy Bangkok girls in their university outfits that your head will spin, just remember to confirm a girl is of legal age before dating her.
There are some massive malls here, and the nice thing is that many of them are right on the BTS line. That means you can quickly and easily get to them without having to sit in traffic.
We are going to assume that most guys reading this will stay in the lower Sukhumvit area. The vast majority of foreign men stay there so it is a safe assumption.
The biggest mall right in that area is Terminal 21. It is a solid mall for day game, and is a good place to go on a date. You can get there by taking the BTS to Asok.
If you want to go to an area where there are even bigger malls then head to the Siam BTS stop. Siam Paragon is one of the nicer malls in the city and where the sexiest girls in Bangkok like to go.
It is pretty big, but not as big as Central World which is a short walk away. Central World is actually the 6th biggest mall in the world, so ya you will be able to meet many girls there.
You can also access Siam Center, Siam Discovery, Siam Square, and MBK Shopping center from here. Basically if you want to try to meet sexy single ladies all day long you could do it at the Siam stop without ever walking past the same store twice.
There are other malls around town like Emporium and Seacon Square, but unless you are moving there long term those will be plenty. Of course walking malls is a tedious process and trying to hook up with hot Bangkok girls online is much quicker.
Where To Take Girls On Dates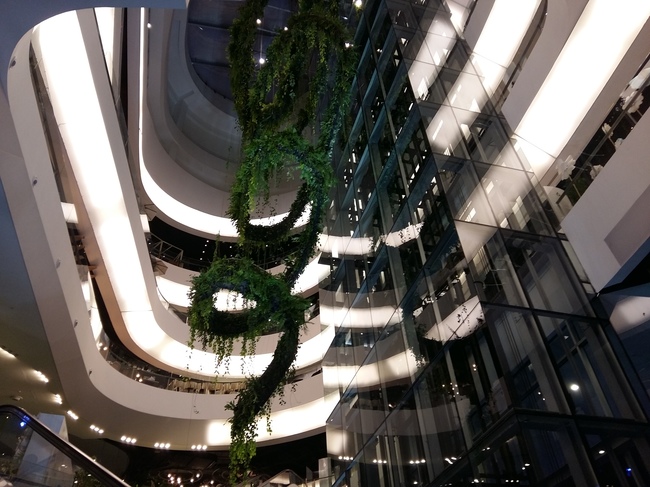 Not only are the malls great places to meet sexy girls but they are also good places to bring your date. You will find coffee shops for casual dates, all sorts of snack options, movie theaters, and of course restaurants.
Usually when you ask girls what they want to eat in Asia they will not give you an answer. That means you have to guess what they like, so maybe try to pick a place with a big menu that has some Thai options.
A good restaurant for a date with a sexy Bangkok girl in Terminal 21 is Moom Muum Park, it has a great view if you can get a seat by the window. Tony Roma's is another solid option and there are quite a few at the different malls.
There are so many restaurants in the malls and generally food here will be good, so you can try something new and expect good results. If you are looking for a good date spot outside of a mall try Palm on Soi 18.
Hook Up With Girls Faster Online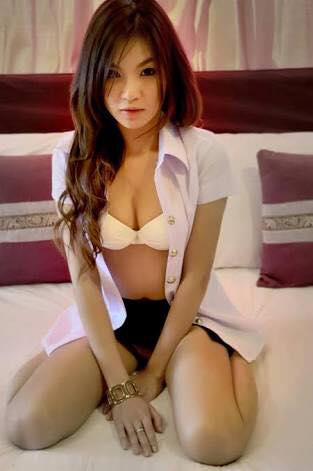 Asian girls are shy, and while many girls will be receptive to your approach not all will be. Plus women here don't speak English all that well. That can make for some awkward initial conversations in the middle of a mall or nightclub.
Also many girls around the world who have English as a second language are much more comfortable reading and writing than they are speaking. You could very easily walk up to a girl in person who will be cold and reject you.
Yet if you messaged the same girl on a dating site she would be happy to start a conversation. Oh ya, and its just easier to log on to ThaiFriendly and start messaging women than it is to travel to malls or nightclubs in the bachelor nightlife.
If you spent that full day walking every mall around the Siam BTS stop and then went out to RCA later that night how many sexy Bangkok girls could you really meet? 20 if you put in some serious work.
How long would it take you to send messages to 20 single women online? 5 minutes? No taxis, no BTS, no putting pants on. Just sign up for ThaiFriendly and set your location to Bangkok.
Check out all the single girls online, if you like what you see go ahead and register. If not then you can stop at any time and you didn't pay a dime to check it out.
There will be hookers online, so if a girl is half naked in her pics and asks to come to your room you know the deal. On the other hand there will be many slutty Bangkok girls for sex for free and who don't really want to be seen in public with them.
When in doubt it is OK to ask a girl if she is a hooker or not if you want to avoid them. Just do it in a polite way that doesn't come off as offensive, and explain that many girls on the Thai dating sites are hookers and you just want to confirm.
Overall though ThaiFriendly is the easiest way to meet a good girl in Bangkok interested in foreign men. If your goal is to find a serious girlfriend or a Thai bride then this will really speed up the process.
Good Luck Finding Sex In Bangkok
You really don't need any luck to find girls for sex in Bangkok, if you put in a bit of effort you will have many to choose from. Plus if things don't work out at least you have many ladies of the night to sleep with during the slow times.
But there are many ways to meet single girls in this town be it at the mall, nightclubs, or with Thai Friendly. The more time you spend on the hunt the more you will meet.
Foreign men can hook up with hot girls in Bangkok for sex or dating without paying for it, all they need to do is step out of the red light districts and seedy bachelor nightlife for a change.