The Best Cities To Meet Girls In Vietnam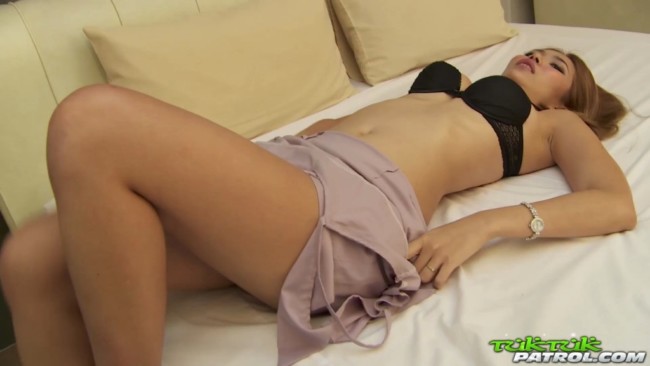 This post will talk about the best cities to meet girls in Vietnam. This is one of those places that is great to find a serious girlfriend or wife, not so great if you just want to have casual sex.
If you just want to have a lot of sex head out to meet Filipina girls, if you want something more serious then head to one of these best cities to meet sexy girls in Vietnam. Southeast Asia has many options for foreign men.
Lots of guys consider the girls here to be the hottest in the region. They have lighter skin, sexy faces, and they generally are in very good shape physically.
When you find one with a nice rack you will be in heaven. However getting laid in this country isn't easy, at least not by Southeast Asian girl standards.
Lets get into some general tips on meeting girls here first. Then we will get into the best cities, and lastly mention online dating in Vietnam to meet women interested in foreign men to speed up the process.
Having Sex In Vietnam Isn't Easy
Lots of Asians are easy, Vietnamese girls are not. Sure, you could get lucky and find the rare slut, but do not expect that.
Generally they are going to make you prove to them that you really are serious about being in a relationship before they have sex. That means real dating, lots of texts, and showing that you really care.
In general even meeting Vietnamese girls seeking foreign men is pretty difficult as well. Sure, if you are in the country they will be all around you but this is not the type of society where guys cold approach women often.
You need to work your way into social circles to meet them, that is a lot more work than many guys want to do. Even at singles bars or nightclubs cold approaching isn't common and if you do it the best you are likely to get is a number, not a one night stand.
So you can either put all your eggs in one basket, work your way into a girls social circle, and try some serious dating. Hopefully she puts out after all that work. If so you might find a great Vietnamese wife or serious girlfriend.
Or you can take a high volume approach and message lots of sexy girls online, but more on that later.
Sexy Girls In Ho Chi Minh City
Formerly Saigon, Ho Chi Minh City is the capitol and biggest city in the country. General 'game' advice tells you that it will be easier to get laid in the bigger cities. Well, there might be a slightly higher percentage but not really all that many.
Most guys stay in District 1 when they visit. There is plenty of nightlife here, some touristy places to go by Bui Vien and some other spots where tourists don't go near as often.
But as we just mentioned even if you cold approach at a pick up bar or a nightclub like Glow you are highly unlikely to bring her back to your room on night 1. Get a bunch of numbers and then start to work text game.
As far as day game goes there is a huge coffee culture. Everywhere you go there are going to be coffee shops and there will often be groups of sexy Saigon girls inside.
But they aren't going to give you any looks of interest and probably don't want to be bothered. If you see a gorgeous one give it a shot, just don't expect this to be successful often.
Oh ya, we haven't even mentioned that the girls in this country don't speak English well at all. If you really want to give yourself the best chance possible with girls Vietnamese is something you need to learn.
All in all it may be a little easier to find quick sex in Ho Chi Minh City, but not really.
Less Foreign Men In Hanoi
Another city that gets some tourists but not near as many as Saigon is Hanoi. Girls here will be pretty similar to the above, there is less nightlife around but still some clubs and coffee shops you can try.
Just don't expect much quick success. If they aren't slutty in the big capitol city they are highly unlikely to get looser as the cities get smaller.
Most tourists stay near the Old Quarter where there is decent nightlife. A good club to meet Vietnamese girls in Hanoi that are interested in foreign men would be Dragonfly.
There are some tourists here but not all that many. Your exotic factor will be higher but don't expect it to be easy for foreign men to have quick sex in Hanoi.
You Could Try Da Nang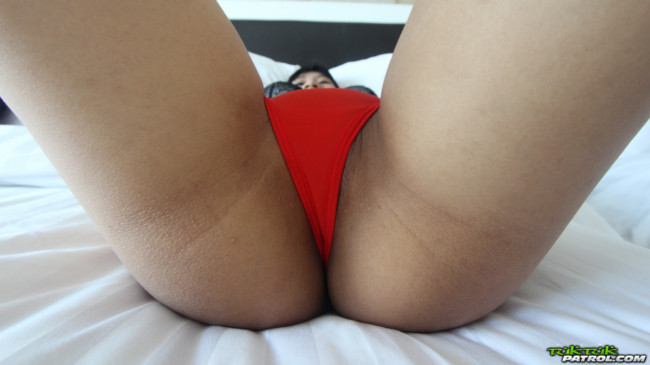 Another good city you can visit is Da Nang. This is a coastal town with the Han River running through it. There are some beaches around but don't expect to see any girls in thongs at the beach. Wish you could, Vietnamese girls are some of the hottest in Asia.
Since not many foreign men come here your exotic value with Vietnamese ladies should be pretty high. Again it won't likely lead to quick booty, but it can get you in the door with plenty of sexy girls.
Cold approaching may not work all that well, but some girls around town would jump at the chance to practice their English with a foreigner. Approach politely with a smile on your face and be prepared to back off if the girl doesn't look comfortable.
A good singles bar to visit would be Minsk where local girls seeking foreign men hang out. If all else fails try and find a hot toc blowjob bar to help relieve your tension.
An honorable mention goes to a smaller town named Hue where you can party on Doi Cung Street and Chu Van An Street. One city we didn't mention is Vung Tau, it is more geared towards mongering but sometimes Ho Chi Minh City women go down for a weekend and are looking to have fun.
If you want to have a chance to pick them up without needing to pay to do so party at Blue Moon Disco.
Meet Girls In Vietnam Online
You don't have very good options for meeting them in public here. Cold approaching is not well received and working your way into social circles of people that don't speak English is going to be pretty damn hard.
If you are searching for a serious girlfriend or future wife then that effort could very well be worth it. If you are just looking for some quick fun, or a casual girlfriend that is a major time investment to make.
Luckily you can meet girls seeking foreign men online using different sites. We aren't going to lie and tell you that every girl online is a slut or is interested in foreign men, that isn't the case.
The main difference between using them and cold approaching is just the volume and numbers you can rack up in a short amount of time. Approach 5 girls at coffee shops and 5 girls at nightclubs at night and you might walk away with a few numbers if you are lucky.
It will take you all day and cost you time and money. Or use the internet and message 200 girls in an hour. Maybe half of those Vietnamese women are interested in foreign men, and you can get some numbers.
Much more time efficient, then you can invite them out for a quick coffee date to get date 1 out of the way. Then the next time a quick dinner date. Then on date 3 go for it all with dinner and drinks and hope to get laid.
Plus you can start to pipeline before you head to any of these best cities to meet sexy girls in Vietnam a week before you arrive. That way you have dates dreaming of you before you even meet them.
There are plenty of apps and sites out there to meet sexy girls online here. Because this post is in English we bet there are some tourists reading it.
If you are still in your hometown dreaming about taking a trip try using Adult Friend Finder to find girls for sex near you right now. It is a great site for fast hook ups, and Adult Friend Finder is doing great in American, Canadian, European, and Australian cities these days. Either way have fun visiting the best cities to meet girls in Vietnam.