How To Have Sex With Girls At Carnaval In Rio de Janeiro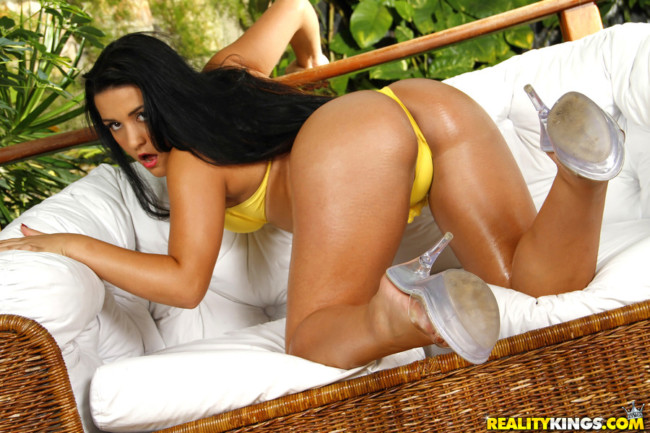 If you were wondering how to have sex with girls at Carnaval in Rio de Janeiro, Brazil this post can give you some pointers. It will talk about the pros, cons, and give tips on how to actually get laid.
You certainly are not the only guy who plans on having sex at Carnaval in Rio de Janeiro. They estimate that half a million tourists come here every year, and there are millions of local guys with the same idea as well.
This is one of, if not the biggest party in the world and everyone has it on their bucket list. This city always has some of the best nightlife you will find anywhere but things are magnified tenfold during this time.
If you want to go it can be a hell of a lot of fun, but any time so many people are flocking to the same place there are definite pitfalls. This already isn't the easiest or safest place to visit, add in mass chaos all around you and it really takes the risks up a few levels. Petty theft is rampant so be very careful with any valuables that you may have.
We doubt most guys really care about the history of Carnaval and only want to hook up so we will just quickly gloss over it. It started up in the 17th Century in Europe and is believed to have been brought over to Brazil around 1850.
It starts the Friday before Ash Wednesday and runs through those 5 days. It is meant to be a time for people to have fun before lent, and in Brazil they seem to take that to the extreme.
Logistics Of Carnaval In Rio
The easiest way to sum up the logistics of Carnaval in Rio is that it will be all around you. The whole city will be a massive party for 5 days and you won't need to look far to find something fun to do.
If there is an epicenter it would be at the Rio Sambodromo where you can find tens of thousands of performers and eighty thousand fans. You can buy tickets to this event for anywhere between $50 and thousands of dollars.
Most tourists generally stay in either Copacabana or Ipanema. There will be plenty of parties in these areas by the beach, but they are certainly not the only spots to go.
If you wanted to try and go party in more of a local crowd head to Centro or better yet Lapa. One of the best nightclubs to meet partying Rio girls will be Scenarium in Lapa.
Really though, there is going to be so much partying going on everywhere you look that you don't need to have a game plan. If you do come up with one you will probably forget about it so don't waste your time.
Walk around the street, there are 'Blocos' which are street parties everywhere, and find one that looks good. Get some drinks, mingle, and have a good time. One note on the drinks, the local mixed drinks are super loaded with sugar so you might want to ask for less.
Of course Rio isn't the only place where Carnaval is celebrated. Other Brazilian cities that are good to visit during this time are Salvador, Sao Paulo, Recife and Olinda.
A Very Overcrowded Party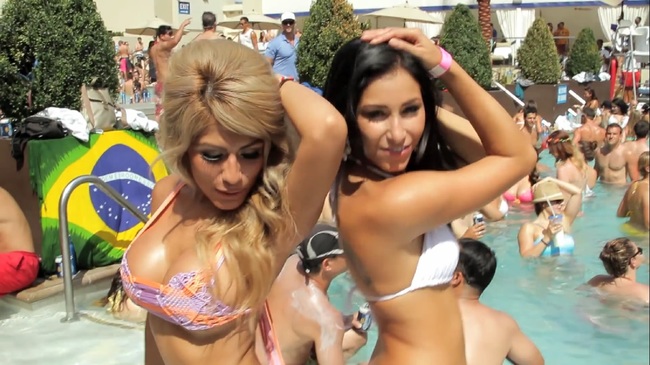 This is one of those events that has become too popular. Any time you are at a place like this there are quite a few negative aspects you have to deal with.
First off is just the sheer volume of people. You can't take taxis or buses anywhere as the streets are jam packed. You will need to rely on the metro and your feet.
That isn't necessarily a bad thing since there is a party everywhere, but if you have plans to go to the other side of town good luck. Next is the financial costs, as mentioned this is already a pretty expensive city to travel to, at least by Latin American standards.
Well, the prices are going to be much higher this time of the year. Hotels are going to be very expensive, you might be able to find a decent deal on AirBnb if you book early but don't count on it.
Even the hostels are going to jack up the prices. Then if you want to go out and pick up girls in Rio de Janeiro at nightclubs they will have very high cover charges, need reservations, and be jam packed.
A lot of fun to be had, but it will be costly and possibly quite stressful as well. Plus there are lots of sharks out in the waters, they know with such huge crowds and so many drunk people they can have a field day.
It is probably best to not even bring a nice phone with you and don't carry too much cash or ATM cards on hand. Bring out what you need for the day and leave the rest back in your room.
Lastly, events like this can often be sausage fests. If you head to any spring break destination there are going to be far more guys than girls.
The reasons are simple, firstly guys are far more motivated to travel to get laid. Also girls are going to be more wary of the potential safety hazards and proceed with caution.
There will be millions of sexy Brazilian girls all around you, many looking to have sex, but there will probably be twice as many guys. If you do find a hot and freaky girl visit a sex shop in Rio to really spice things up.
Meeting Girls For Sex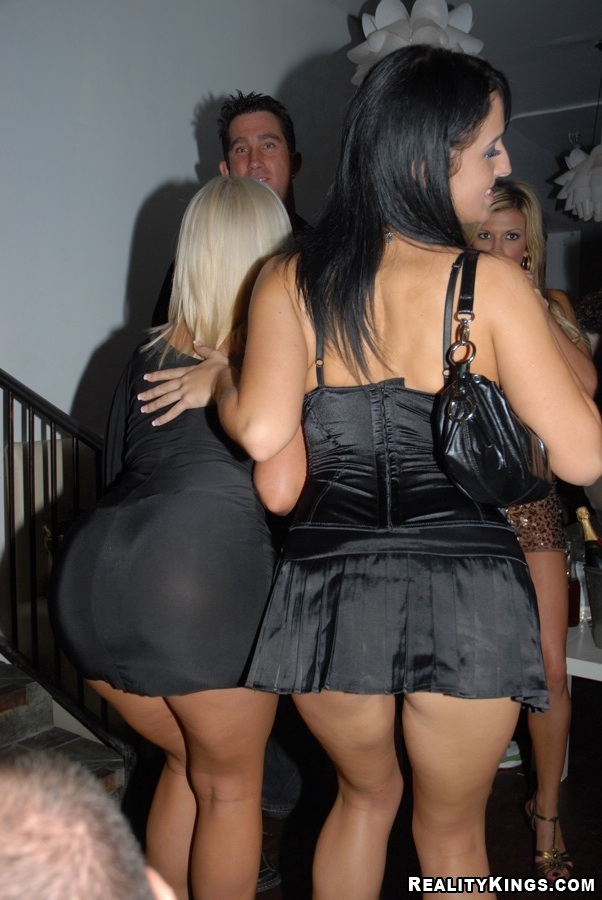 Most guys have the wrong impression of Brazilian girls and think they are all sluts because they wear thongs at the beach. The truth is they are not as easy to lay as you may believe.
They love to dress sexy, they love attention, and they are down to grind on your dick and make out in the club. But one night stands aren't all that common.
But during Carnaval that isn't the case. There is just too much excitement and sex in the air and the girls will be far more willing to let loose during this time.
They are going to dress sexy, drink a lot, and be ready to have some fun. One of the best things you can do is try to learn a few salsa moves before you come, and brushing up on your Portuguese wouldn't hurt either.
If you can impress them on the dance floor (or even make an attempt) that will have them warm up to you very quickly. And with so many of them around you just need to approach a lot, try to dance with them, and then after 20-30 minutes invite them to leave with you.
If they say yes then great, if not then move on and look for easier pickings. Sex in Carnaval will be available for many guys, but even more will go home empty handed.
The more approaches you make the better your chances. You can also try to meet girls on Adult Friend Finder. This site is totally geared towards quick hookups and you can contact more girls in a short amount of time than any other way by using it.
You could even invite girls from other cities to come visit you. All Brazilian girls know how huge Carnaval in Rio de Janeiro is, if you are willing to pay for their bus they may want to come check it out.
Allow them to share your hotel or apartment you rented and sex in your bed should come naturally as long as you don't mess it up. Adult Friend Finder will be the easiest way to contact a lot of girls in a short amount of time, and we all know its just a numbers game.
Good Luck Finding Sex At Carnaval
Whether you end up having sex or not you should still end up enjoying your trip either way. Try and book your vacation as soon as possible, the earlier you get your flight, room, and tickets to anything the cheaper they will be.
This will be one of those life experiences that you will never forget. It is a drunken debauchery of chaos in a culture unlike one you have likely ever seen before.
Girls will be far sluttier for these 5 days than any other, but there will also be a whole lot of competition around. Take as many shots as you can, don't put all your eggs in one basket, and move on to the next when a girl makes it clear she won't go with you.
Good luck trying to have sex with girls at Carnaval in Rio de Janeiro.