Where To Hook Up With Sexy Girls In Shanghai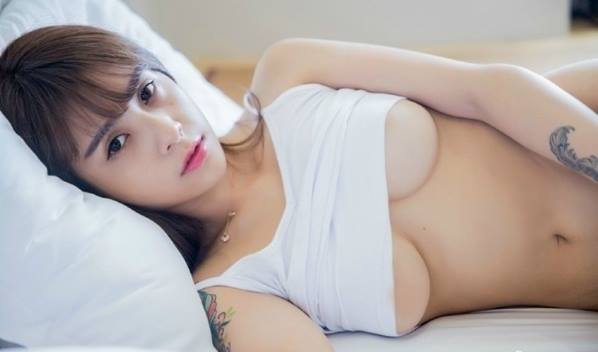 Dating in China is going to have many barriers for foreign men, the biggest of which is the language. But there are many beauties out and about, and this post will try to help you with where to hook up with hot girls in Shanghai for sex or dating.
Remember that since many of the sexy Shanghai girls you see are unlikely to speak English very well this can be difficult. Walking up to a girl in public is always a low percentage thing, but walking up to a girl who doesn't speak English and isn't used to talking to foreign men is even lower.
She will be flustered, ashamed to admit she can't speak English, and it is highly unlikely to go well. It can be done, but it certainly shouldn't be expected to go well and can make it hard for foreign men to get laid here.
You can also try to pick up hot slutty girls at popular Shanghai hook up bars for expats and tourists but often times they will be filled with hookers. Or by the same sluts each night that just want get laid with foreign men as often as they can.
Nothing wrong with hooking up with sluts, as this sex guide will show you should take whatever you can get. However if you are looking to meet a good woman a foreign pick up bar probably isn't the spot.
That leaves meeting women on dating sites. This is probably the easiest way to meet sexy girls in Shanghai, but it won't be terribly easy either.
Sexy Girls At Shanghai Hook Up bars
First lets quickly talk about the two bars that have lots of freelance prostitutes but also normal Shanghai girls mixed in. Those would be Judy's and Manhattan Bar.
These are two of the most popular singles bars for foreign men, because tourists like to get laid and will pay to do so. Not all the ladies of the night in these bars are hookers, you can find some good women, as well as some slutty girls who will have sex for free.
However when in those pick up bars you should be on the lookout for signs that the girls you are talking to are pros. Or don't be surprised if your 'free date' ends up asking you for money in the morning.
At these other bars there may be some prostitutes around as well, but probably not as many. Hookers are pretty prevalent in Asian nightlife wherever you go, but Judy's and Manhattan Bar will have the highest concentration. Outside of those you may have a better shot of hooking up with slutty Shanghai girls for free sex at these bars and clubs
88 Bar
Dada
Bar Rouge
M2
M1nt
Beer Lady
Myst
Riink
A couple of bars where you can go party and aren't likely to find many hookers would be 88 Bar which won't have as many foreign men. Expect to see groups of the locals out partying, but there will be sexy Shanghai girls here and you can somewhat assume they aren't pros so if you get laid it will be for free.
Bar Rouge is another good option if you don't like to pay for sex with freelance prostitutes. Some of the ladies of the night there might be prostitutes but it won't be as densely populated with them as somewhere like Manhattan.
Meeting Women Day Game Style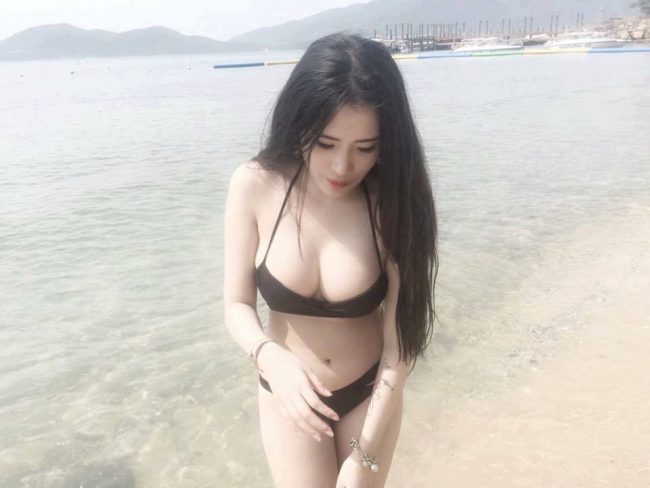 For some guys day game is their whole game, other guys would never think of approaching a single girl they don't know during the day. It can be a great way to meet girls, but it is generally a pretty low efficiency way to do it.
When you see sexy Shanghai girls in a popular singles  bar or on a dating site they are at least showing some signs that she wants to be approached or messaged. She is unlikely to be there if she wasn't going to be receptive.
The girl at the mall could just be shopping. She could be happily married and not have any interest in talking to you. She could speak no English and have zero interest in foreign men.
Or she could have broken up with her ex 2 weeks ago, want a rebound, and think that a fling with a foreigner is exactly what she needs. You just never know, and that is why guys take the chance.
The best place to approach single women is at malls. Girls love to shop so you know you are in a target rich environment, and they will feel safer inside a mall then on the street.
If you walk past a park and there is a pretty girl then you can politely approach her. If you see a dime on a busy street you may want to try just because dimes are so hard to come by. But generally street approaches just have girls timid.
The biggest mall in Shanghai is the Super Brand Mall. It is located on the Metro Line 2 next to the Liujazui Station. It has a sick amount of floors and is located in the financial district.
You will get some high class working women here, many of which might speak some English. This is the best spot for day game in the city, but the more Mandarin you speak the better your chances of getting laid.
There are plenty of other malls around Shanghai though, some more good options would be IFC Mall in Pudong, Plaza 66 in Jing'an, or Times Square in Pudong. You don't need to limit yourself to those, if you see a place that looks promising give it a shot.
Meeting More Girls Online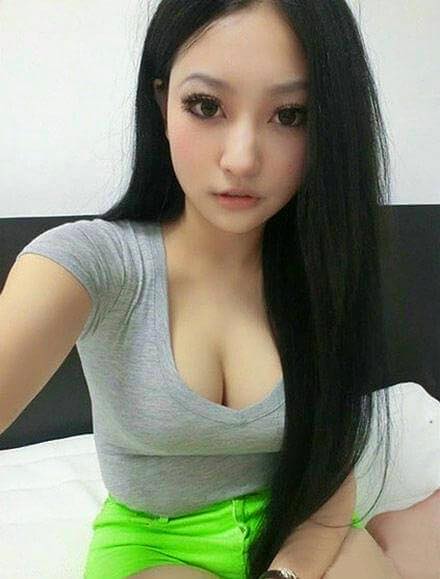 You need to adapt to the city you are in and here that means you need to try using online dating sites. Approaching girls in a mall is always a low success game.
Even a very handsome guy with great game is only going to hook up with sexy Shanghai girls a small percentage of the time, and that will likely be after a date or many dates. Add in the language barrier and it gets even worse.
Do you really want to go to 'singles bars' and wonder whether the ladies of the night you are talking to are hookers or not? If she can speak English reasonably well great, you found a girl you can talk to.
But why do you think she can speak English well? Probably because she is a hooker and is in these foreigner singles bars working every night getting practice.
If you meet women online it will still be somewhat low efficiency from a message to bang percentage. You will probably only have a real shot to hook up with 5% of the single girls you message on the site.
But when you can send out 100+ messages in an hour that means you just found 5 or more potential dates in a short amount of time. You aren't getting 5 legit leads walking a mall for an hour, and while you might get 5 legit leads in a bar they are likely to be hookers.
If you copy and paste messages you can send out 200 or 300 an hour, that means many more leads on sexy girls in Shanghai. Sluts aren't easy to track down but at that rate you will find them a lot quicker and from there it is up to you to close the deal.
There is no more efficient way to meet single girls and get laid quick then online dating. No matter if you just want a quick hook up with a slut or to find a loving bride for foreign men then online dating in Shanghai is best.
There are plenty of apps and sites out there to meet sexy girls online here. Because this post is in English we bet there are some tourists reading it.
If you are still in your hometown dreaming about taking a trip try using Adult Friend Finder to find girls for sex near you right now. It is a great site for fast hook ups, and Adult Friend Finder is doing great in American, Canadian, European, and Australian cities these days.
Good Luck Finding Sex In Shanghai
Whether you try to meet ladies of the night, try to meet girls during the day, or do it with online dating it is going to be a numbers game. The more you try and talk to the more likely you are to find single girls that have an interest in foreign men (and aren't hookers.)
You can spend 2 hours in the mall, approach a handful of sexy ladies that have shown no interest in you, and hope to get very lucky. You can go to the singles bars and always wonder what a girls true intentions are. Is she a slut? A Hooker? Or just killing time and not looking to hook up that night?
Or you can take the easy way out and send out hundreds of messages to try to hook up with hot girls in Shanghai for sex or more serious dating.