Guide To Meeting Single Girls In Barcelona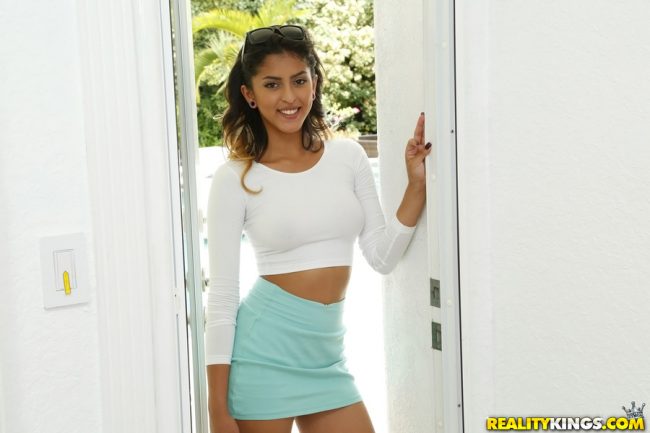 In this dating guide to meeting single girls in Barcelona we will try to give you the advice you need to seal the deal. This city is widely recognized for having some of the best nightlife in Europe so there will be no shortage of places to party here.
Single Barcelona girls aren't really known for having one night stands all that often. It doesn't mean it will be impossible, but just because they love to party doesn't mean that they go out trying to meet some strange dick every night.
Like most places around the world the nightlife can be very social circle oriented. Most of the local girls who were born here will be going out with their close friends and may not want them to know how naughty they are.
But this is also a very transient town and tons of tourists visit as well. Plenty of hipsters from all over Spain end up moving here at some point and people from all around the world take vacations here.
There will be plenty of new girls in town who don't know anyone yet or tourists looking to have a good time. Like always it will be a numbers game and the more you approach the better your chances will be.
We will start off with some day game options like malls and beaches, move on to the best nightlife, and then mention a hook up site that has lots of freaky girls on it as well.
Not All Beaches Are Nude Beaches
If you want to try to meet girls in Barcelona during the day the beaches are probably your best option. Picking up girls at the beach isn't always easy, but day game is never easy anywhere.
If you are going to take some shots and strike out often why not at least see some sexy girls in bikinis or fully nude while you do it? The best nude beach in Barcelona is Mar Bella, and some beaches where girls will be in skimpy bikinis are Barceloneta, Nova Icaria, and Bogatell.
If you are coming here during the summer we suggest you get a place off AirBnb or a hotel close to Barceloneta Beach, or between there and the nightlife in Port Olimpic. This will have you perfectly located for both day game and nightlife.
If the weather isn't nice when you are in town then hit up malls like:
Plaça Espanya
El Triangle
Gran Via 2
Centro Comercial Maremagnum
Arenas
Or just roam around the touristy areas playing the lost tourist role with locals or try and show some other lost tourists around town. Day game isn't the easiest here, the more Spanish you know the easier it should go.
Meeting Girls In Barcelona Nightlife
There is a ton of great nightlife in this city but remember things really start and end late. The prime time for partying probably doesn't even start until 2am and definitely goes until the sun comes up.
There are a few main areas for nightlife like Port Olimpic, Poble Sec, and Gracia. Try and choose one area where you want to go out and get a place as close to there as possible. Again in the summer near Port Olimpic would be best.
Some of the best bars and clubs to meet single girls in Barcelona's nightlife are:
You might need to get on the list to get into some of these and if you Google 'free entry to Barcelona clubs' or visit sites like this one you might get on the list and be able to enter with no cover. There are plenty of other similar sites around where you might be able to get better deals at certain clubs.
There is a more local strip of bars a short walk away from CDLC and Opium in Port Olimpic that is another great place to go. There are maybe 10 or so bars on this street with no cover charges and lots of single Barcelona girls will be partying here.
Girls here love to flirt and getting makeouts inside the club shouldn't be hard. Pulling them back to your place to hook up on the first night is a different matter.
If you were hoping to read more about where to find prostitutes in Barcelona check out that link.
Meeting Girls In Spain Online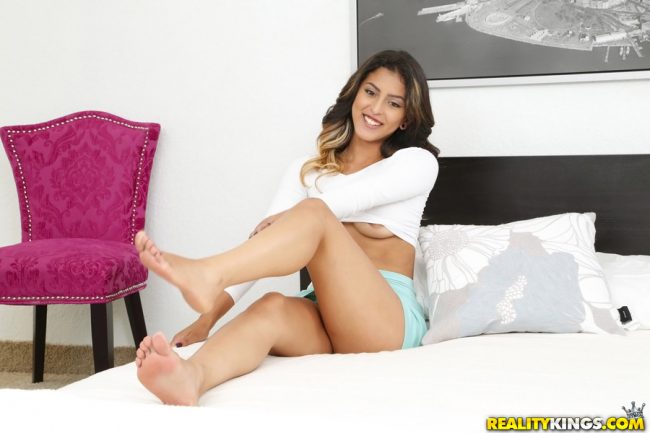 Not all guys want to approach girls at the beach or wait until 2am to go out and party. Online dating is the way most relationships get started these days.
But what if you want to meet some single Barcelona girls for hook ups and not necessarily serious relationships? That is where Adult Friend Finder comes into play.
You probably just rolled your eyes because most guys think that site is a joke. In truth in most areas of the world it is totally useless with very few girls on the site and that is why you don't see it promoted often here on GuysNightlife.
But this is a large, liberal European city with adventurous girls. There are over 1,200 active female users in Barcelona alone and a couple thousand more spread throughout the rest of Spain.
Those numbers come from mid 2017 so they should hold true for the foreseeable future. These are all bored, horny girls who surf for porn online and see those ads and get curious.
If you are looking for a friends with benefits situation or just a quick flind then Adult Friend Finder is the place to find it. Who knows, maybe it will turn into even more if you both want it to.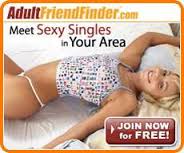 Good Luck Meeting Barcelona Girls
This is one of the easier cities in Spain to meet girls. There are lots of tourists, lots of new girls in town who don't have a social circle yet, and it is just a very liberal town overall.
You can see some nice tits at the nude beaches and try to get numbers there. You can go out in the nightlife and party the night away hoping to find a horny girl to bring home with you.
Or you can use that hook up site and hopefully find a wild girl near you to have even more fun with. If you wanted to read about all of the best places to pick up sexy ladies in Spain check out this eBook.
Hopefully this guide to meeting single girls in Barcelona works out well for you.