Living & Dating as an Expat in San Jose, CR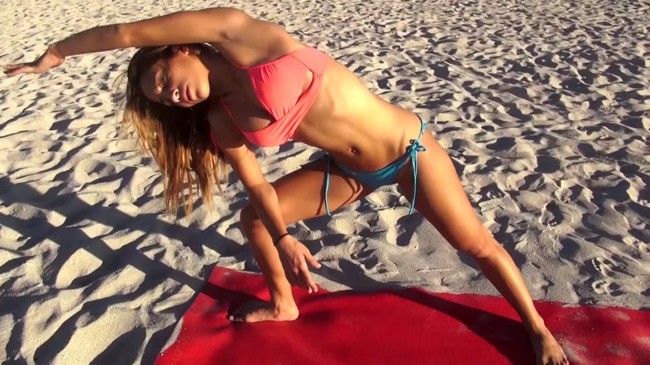 Costa Rica is becoming a pretty major tourism spot for Americans these days. As this trend continues you will probably start to find more expats living and dating in San Jose then ever before.
There are certainly a lot of positives about living as an expat in San Jose when it comes to dating, nightlife, and way of life. You can really enjoy yourself here and meet many sexy women who want to date foreign men. There is some good nightlife available, and the natural beauty of the country is great as well.
An expat in San Jose always has the option to head to Jaco or Tamarindo for the weekend where you can find some great beaches, surfing, and more nice nightlife. Plus the cost of living is much lower than in many countries.
One thing that you may not realize is that this is actually a very small city for a capital. There are only about 300k people that live here, and Costa Rica as a whole has under 5 million.
There are plenty of positives to living here, but there are some negatives as well which we will get to later. Since we try to be glass half full here lets begin with the positives of foreign men moving to San Jose to date women.
Why Expats Live In San Jose
So what are the main positives about living in San Jose? Well for starters you can get a pretty good cost of living in Costa Rica which is relatively safe country by Latin American standards.
It may not be the safest place in the world, but it is similar to Southeast Asia where most of the crime is petty theft not aggressive violence like you find in other nearby places like Belize. Another big plus for expats here is that English is more well spoken here then most Central American countries.
You will be better served if you learn Spanish, but it isn't anywhere near as imperative as it would be in most places south of the border. You will be able to get by with your English when trying expat dating with San Jose women a lot of the time.
There is plenty of nightlife here but sadly it is a bit spread out. Lots of expats like to see other expats and tourists around and there certainly a lot of those in this country. If you are looking for a safe area of the city to call home when you first move here try out 'Escazu.' This area is so nice that you might feel like you are in some suburban US city.
Actually there are so many tourists that it is starting to spoil the place. It is still a good place for a vacation, but maybe not as good of a place to live. Book your first hotel or AirBnb there so you feel comfortable when you arrive.
One huge positive about living here would have to be the rain forest and great natural beauty. There are so many awesome day trips that you could take that would always give you new places to explore.
In all honesty the cheap cost of living and the women seeking foreign men are probably the biggest draw for most foreign men.
Why You May Not Like Costa Rica
Well we just mentioned how there are so many tourists and expats here, and when that happens places get spoiled. Prices go up and up and suddenly what was once a wonderful cheap place to live is now a wonderful moderately priced place to live.
The cost of living is still going to be a whole lot cheaper than living in the western world, but as more expats (and more importantly tourists) come down and over pay the market rate new market rates get set.
An apartment in a nice area will still run you $500 or less so it isn't all bad. However if there hadn't been such a huge influx of tourists and expats you probably would be paying around $300 for the same room.
It is also a bit harder for expats to date San Jose girls because there are so many tourists around that you don't get the same 'gringo factor' you might get in other less traveled places. Some parts of the world a foreigner walks by and everyone stares, here no one will bat an eye.
On the other hand they do speak better English, so that does improve your chances of foreign men dating San Jose women a bit. Plus with many to choose from online you can make something happen if you put in the effort.
Should You Try Expat Dating In San Jose?
Well, before making a drastic move like that you should probably take a vacation there first right? Don't move somewhere based on this post that would be crazy!
In all seriousness there are some positives about dating as an expat in San Jose and all of Costa Rica, but it probably isn't the best place to move. Part of the reason to move somewhere exotic is to be a bit exotic yourself, and that doesn't work here.
You would still be able to live a good life there, and you would probably be happier there then in a western world country. You can use whatever apps or sites you are comfortable with to meet sexy girls online here. Since this post is in English we bet there are some tourists reading it.
If you are sitting around in your hometown dreaming about taking a trip try using Adult Friend Finder to find girls for sex near you right now. It is a great site for fast hook ups, and Adult Friend Finder is doing great in American and European cities these days.
But dating as an expat in San Jose, Costa Rica can lead you to many beautiful Tica women seeking foreign men.