Finding Girls For Sex In Hua Hin, Thailand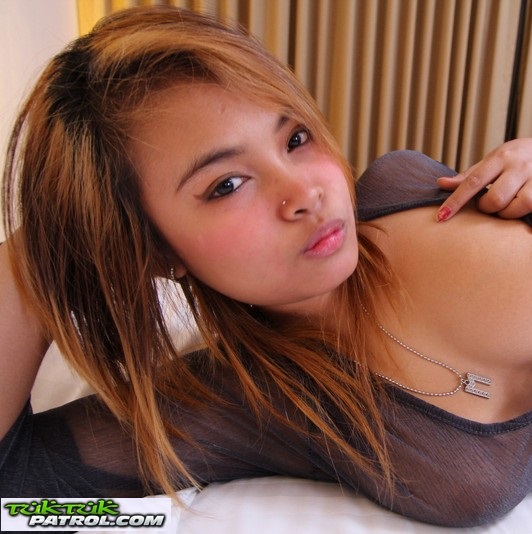 If you want to try finding girls for sex in Hua Hin it can be done easily, just as it can anywhere in Thailand. Tourism is booming in this country and everyone always loves to head to the beach.
While you probably are better off trying to find sex in Phuket, if you don't want to hop on another plane you can take the few hour taxi ride to try and find girls and sex in Hua Hin. If that is your goal then you came to the right place.
This guide will break down the red light district which includes Go Go bars, erotic massage parlors, a soapy massage, and many nightclubs to meet freelance prostitutes or Thai girls that aren't hookers. Plus there are many other tourists around to try and pull as well.
There are many options when visiting here, and while it probably isn't the best spot you can visit it surely isn't the worst either. Lets get this Hua Hin sex guide started with what area of town you should stay to be close to the red light district.
After breaking down all of the available nightlife options we will also talk about how you can meet girls on Thai dating sites as well, just in case hookers aren't your cup of tea.
Hua Hin's Red Light District
Thailand cities don't necessarily have the same type of red light district as you might find in other places around the world, but they are pretty similar. There is definitely a high concentration of prostitution going on in a small area of town.
The main place for the action is Soi Bintabaht, if you are unfamiliar with Thai lingo a soi is a street. Just head to Soi Bintabaht and the surrounding few blocks like Selakam Road or Poon Suk Road and you will be right in the heart of Hua Hin's red light district.
A good landmark to get you in the right place is the Hilton. The streets behind it are where most of the touristy nightlife is, and there is even a bar inside that we will need to mention later as well.
If you have never been with a Thai hooker before maybe read that link before you try.
Sexy Thai Go Go Dancers
Like most cities that tourists go to in Thailand there are some Go Go bars on Soi Bintabaht and the surrounding streets. They are similar to the others that you find all over the country.
However you need to temper your expectations a bit. If you have just been hanging out at Nana Plaza or have been at Go Go's finding sex in Pattaya you probably are going to be a bit disappointed.
The Go Go dancers here will not be as attractive as in the bigger or more visited cities. The prices are lower and they have much less earning potential, the hottest girls flock to where the money is at and that isn't here.
The good news is at least that things won't cost as much. The drinks are cheaper and the barfine is only 300 baht. Then you need to tip the girl, something like 1000-1500 baht for short time or 2000-3000 baht for long time should do the trick.
The tip you give is all up to negotiation so just have a chat about how long you want them to stay and how much you are willing to pay. If you come to a deal then go for it.
There really is no need to discuss specific Go Go's, just walk around the red light district and if you see a hot girl ask her if she is available. You can find a lot more mongering here than what you get in Krabi Town & Ko Phi Phi.
Erotic Sex Massage In Hua Hin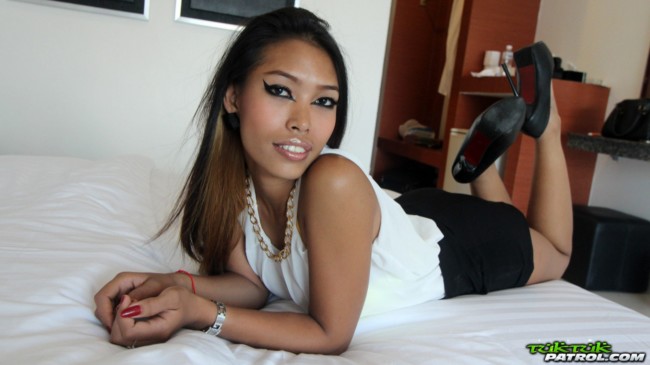 Anywhere that tourists go in Thailand you are going to find a lot of massage spas around. That is no different here, and you can find an erotic sex massage in Hua Hin all over the place.
Some girls may only give a handjob happy ending, others will give a blowjob or a full erotic sex massage. You can try to ask before you go in, or roll the dice and enjoy the anticipation of wondering what may come.
If you are in the red light district then at a minimum a handjob is almost a guarantee. Not every time maybe, but 95% plus.
Soi 80 is known to be the street with the most happy ending massage spas in one small area. But really they are all over the place so treat them just like the Go Go's.
Walk around, check out the available girls, and when you see one that you like give it a go. The standard price is 300 baht for an oil massage, then you need to tip for the happy ending.
A handjob will usually run another 500ish, a blowjob maybe 700-1000, and a full service sex massage will be in the 1000-1500 range. But those numbers are up to negotiation.
There are so many around that naming any by name is almost pointless, but Tropical Massage is known to be a good one. There used to be a blowjob bar in Hua Hin called Lolita's (similar to the blowjob bars in Bangkok) but it is gone now.
Rumor has it that some of the blowjob bar girls moved over to Tropical Massage. Don't expect them to be lookers, but expect them to be quite skilled at their craft.
If you wanted to get a soapy massage in Hua Hin you can head to Lee Lao Dee close to the night market. It has a similar set up to the now infamous Natharee in Bangkok.
There is no fish bowl, you walk in and choose from girls that are sitting around in different groups. There are different prices based on the groups they are sitting in.
One group is just over 2000 baht, the other is around 2500 baht, and the third is just over 3000. This will get you a full soapy massage with the girl bathing you in a tub, body to body massage in the tub, and then sex on the bed after.
Freelance Prostitutes In The Nightlife
There are many freelance prostitutes around town as well, particularly out in the nightlife. They will not be hard to find at all and will put themselves in the most trafficked footpaths in the city.
You won't need to go out of your way to find freelance prostitutes in Hua Hin. Just walk from one place to another as you normally would and you will pass them.
If you haven't found anything by the middle of the night after all the bars have closed you can try to head to Cat Bar. It is a hooker disco where many of the Go Go girls go after their shift if they didn't get a customer.
With freelance prostitutes how much to pay is always up to negotiation. 1000 should be enough for most, you can try to get cheaper but not all will say yes.
There will also be some Hua Hin ladyboy prostitutes around on the streets. If you are new to Southeast Asia and don't have much experience yet be on the lookout so one doesn't trick you.
There are even some ladyboys working at Go Go's on Soi Bintabaht or on Soi 80, but not that many.
Can You Meet Single Hua Hin Girls?

Now its time to talk about girls that aren't prostitutes. So far this entire post has been about the hookers, but not all guys like hookers.
It will be pretty hard to figure out who is a prostitute and who isn't in the nightlife. If you go to any nightclub in the touristy area and pull a Hua Hin girl for sex on the first night she probably wants money.
Not always, but there is a good chance. If you don't want anything to do with prostitutes then hitting on the numerous tourists around might be a better play.
During the day you can just try to daygame at the beach. There should be plenty of girls laying out getting sun, beach game isn't always the easiest but if you see something hot give it a shot.
If you wanted to meet single girls in the Hua Hin nightlife some pick up bars and clubs to visit would be:
You can also try to hit on girls at the night markets. There is one near the Hilton where tourists go, and there is another a few miles out of town that is more geared towards locals.
While you might be able to meet Hua Hin girls that aren't hookers at those spots there is a very good chance that they are still pros. If you can't tell it can't hurt to ask, just do it in a polite way.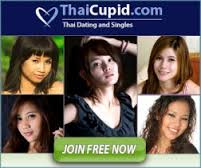 Meeting Thai Girls Online
One of the problems with Thailand is that with so many hookers in the nightlife it is hard to meet non pro girls. That is where the Thai dating sites like Thai Cupid and ThaiFriendly come in.
Sure, there are hookers on them also, but not as many and they are easy to spot. When 8/10 girls are dressed pretty conservatively and 2/10 are in bras or tiny skirts it is pretty easy to guess who wants money.
Plus it is always easier to ask 'if we meet do you want money' through a message behind a keyboard instead of face to face. If the girl gets mad just explain others have asked for money and you just wanted to be on the same page with her.
A cool thing about meeting girls in Hua Hin online is you don't only have to meet girls from this city. You can also try and message girls from Bangkok and invite them to come visit you.
Just pay their bus (a few hundred baht) and many would jump at the chance to take a free vacation to the beach. Then when they share your hotel bed at night it isn't hard to know what will happen.
Use Thai Cupid and ThaiFriendly a week before your trip to pipeline. Try to contact girls in the city or in nearby cities and see who wants to hang out when you are in town.
Or bring the ones you meet in Bangkok along with you.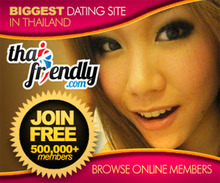 Good Luck Finding Sex In Hua Hin
You really won't need much luck, if you go out in the red light district sex will be available all around you. Whether you want to visit Go Go's, erotic sex massage spas, freelance prostitutes or meet girls online they will all be available.
If you plan on heading to Thailand and want to read about the full scene all around the country check out this eBook guide. It will give travel and money saving tips plus cover the nightlife in great detail. Good luck finding girls for sex in Hua Hin.