Moving To Thailand & Being An Expat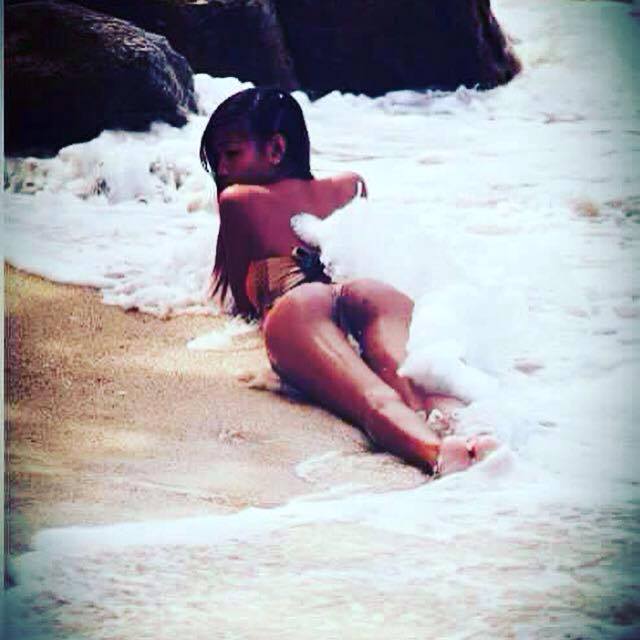 This blog mostly focuses on nightlife for single guys, ie meeting girls and having sex, and doesn't really get much into what it would be like to live somewhere. Of course an entire country is a pretty big place so every option won't be covered, but we do have tips for moving to Thailand and being an expat.
First off, lets talk about this country as a whole. The nightlife is famous worldwide and there are a few places where it really stands out. If you are moving here for the nightlife you will want to be in one of those spots.
Even the laid back places have decent nightlife, it will be easier to find girls in them then in the western world, but not on the same level. You also will be able to live very cheaply in Thailand as an expat and can get a third world cost of living with better than third world amenities.
Actually that is one of the best parts about foreign men moving here. You can live here as cheaply as you can in most other Southeast Asian countries but things are much more modern and well kept.
As an expat living in Thailand foreign men will get great value on your apartment, very good internet, good food, good health care, and overall good infrastructure relative to other places that have the same cost of living.
Sounds awesome right? Well nothing is ever as great as it first appears. The problems with being an expat in Thailand are that the visas are a pain in the ass and you will have to make visa runs out of the country a few times a year.
Thai people are also pretty xenophobic and is has been called 'The Land of Smiles' by many because they pretend to like you to your face because they want your money. Once they realize you aren't a tourist they can rip off the smiles go away.
That is a generalization, there are some great people just like there are everywhere. But overall Thai people seem to not like expats and tourists as much as other countries. However, there are plenty of sexy Thai girls in the 18-30 range that want a foreign boyfriend which makes up for that :).
The food is also really good. Not just the Thai food but there will be lots of western restaurants all over because there are so many expats and tourists around. You also can pop in for a good cheap massage any time you want.
So now that we got a quick general glance at Thailand as a whole lets focus more on the cities where most expats choose to live.
Life As An Expat In Bangkok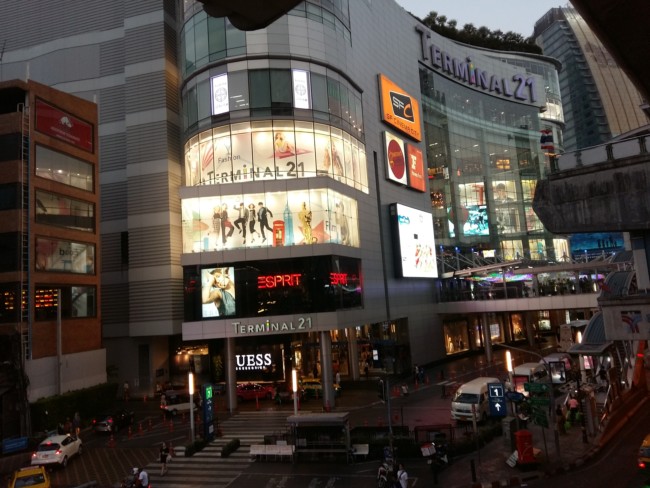 As an expat in Bangkok foreign men will get some amazing value for their money in a major city. Bangkok is the nicest and most modern major city in all of Southeast Asia and yet still has the best value when it comes to apartments and cost of living.
While the city itself is huge the parts most tourists and expats will be are all along Sukhumvit Road. This would be the 'prime real estate' in Bangkok and you can get rooms there for under $500 a month with ease, maybe even as low as $300.
Not only a room, but a nice modernly furnished room in a good building. For a similar location in Jakarta or Manila foreign men would be paying $600+ for a tiny studio. There are very nice modern malls, great public transportation and great health care.
You are not living a third world lifestyle, and you aren't paying first world prices. And of course everyone knows that the nightlife in Bangkok is some of the best in the world. Click here to read how to take a cheap trip here and scout it out yourself, and if you want to see how this city compares to Manila for an expat check out that link.
There are also quite a few slutty girls who aren't hookers but still want to experiment with foreigners. You can easily find a lot of them on Thai Friendly.
Life As An Expat In Pattaya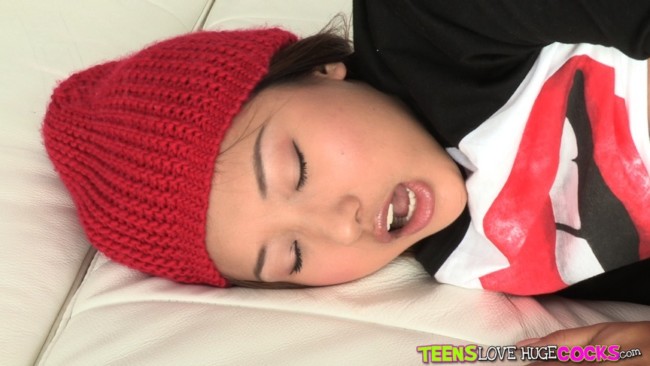 The nightlife in Pattaya is some of the best on the planet for a single guy, as long as he doesn't mind opening his wallet. Many will take a trip there, get hooked, and decide to move there as soon as they can.
There are so many available ways to have and every night is full of possibilities. This is what draws many foreign men to Thailand, and once you have tasted it you can't get it out of your mind.
There are a lot of retired expats in Pattaya many of which are from Europe. Some of them come for the nightlife, but many come for the cheaper cost of living, the nice weather, and because there are so many European expats that they have their own little community.
While the beach in Pattaya isn't the greatest it isn't bad. It is actually better then most beaches you will see around Southeast Asia. You will get the great cost of living, a laid back lifestyle (outside of the bars), and a whole lot of good western food all around you.
However it does need to be pointed out that if you don't want to pay to get laid you rarely ever will here.
Life As An Expat In Chiang Mai
There are thousands of digital nomads living in Chiang Mai for a variety of reasons. While the cost of living in Pattaya and Bangkok is good it is even better in Chiang Mai. Expats can get a reasonably nice apartment here for $150 a month, and here are some good hotels to start out in while you search.
If you want to live as cheap as possible and still have a decent life doing it then Chiang Mai is your place. $150 for an apartment, eat cheap Thai food for most meals, you could pretty easily get by on $500 a month. Though for $800 you can have some fun as well.
The nightlife in Chiang Mai isn't to great but finding a girlfriend won't be hard for an expat. There are some hooker discos around where you can meet girls for sex but not anywhere as good as you will find in Pattaya or Bangkok.
It is a good place for online dating though. Thai Friendly has thousands of girls. Most expats living in Chiang Mai are more looking for relationships then for wild nightlife and mongering, if you prefer the latter CM may not be for you.
Another drawback is that every year around March they burn crops making the air quality terrible for about 6 weeks. If you are going to become an expat in Chiang Mai plan your visa run trips around that if possible.
Life As An Expat in Thailand On The Beach
There are a couple of main beaches where Thai expats seem to go. The opinions on these towns vary depending on who you talk to. Some foreign men love them, some think they are the worst places to go in Thailand.
The reason that lots of guys don't want to become an expat in Phuket is because it is a major tourist trap. Everything is to expensive there whether it is the apartments, the girls, or even the transportation.
You can live just outside of town and still find some decent deals on places but in other places in Thailand you can be right in the center of town and get a good deal. While everywhere in Thailand has a bit of a tourist trap feel to it Phuket is commonly thought of as the worst for this.
There are plenty of places to party in Phuket, better then Chiang Mai but not on Pattaya's level. There also aren't that many expats in Ko Samui even though it is the 2nd biggest beach destination in Thailand.
You can live here much cheaper than Phuket but the nightlife will not be as good. One problem with both of the beach towns is that there is a 'taxi mafia' where any public transportation you take will cost far more than it should.
Because of this most Thai expats will buy a motorbike, overall it just makes it a little harder or more expensive to enjoy the nightlife safely. How does being an expat in Thailand compare to the Philippines? That link has the answers.
Does Expat Life in Thailand Sound Right For You?
Thailand really has a whole lot going for it. It is the nicest, cleanest, and most modern place in Southeast Asia. You can party it up with the nightlife in Pattaya or Bangkok, relax in great natural scenery in Chiang Mai, or chill on the beach in Phuket or Ko Samui.
In each of the cities girls won't be a problem whether you like online dating on Thai Friendly or nightlife. The only questions are can you handle the visa runs and living around people who aren't to friendly to expats.
If so you will have a great time moving to Thailand and being an expat.