How Men Can Take A Cheap Trip To Singapore On A Budget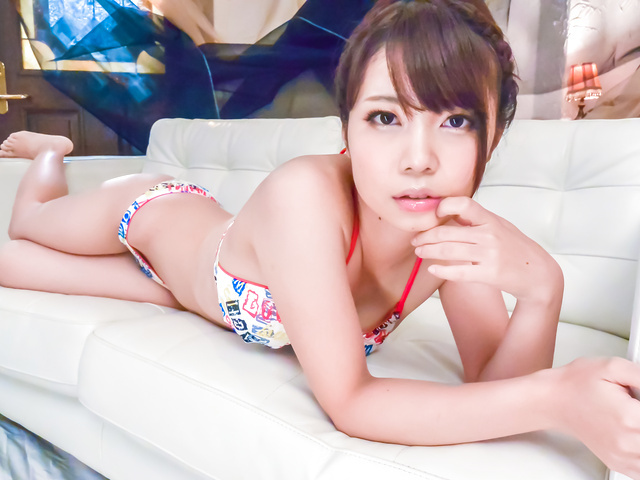 If you are a man who wants to take a cheap trip to Singapore on a budget then we have some good tips for you. There is one major way to save money on your trip that we will get to first.
It may come off as a sales pitch but it really isn't. It is definitely the biggest determining factor if you can take a guy's trip to Singapore on a budget or not.
Outside of that tip most other things are pretty easy to figure out as you go. This is a city that can be as expensive as you want it to be, but if you spend a little bit more time you can find budget options for most things.
Lets go ahead and start with the most important tip for taking a budget trip to Singapore and then mention some other things after that. For reference all prices will be listed in Singapore Dollars and you get around $1.4 SGD for every $1 USD.
Book Your Budget Singapore Hotel Online
There might not be anywhere in the world that has a bigger discrepancy between the walk in hotel rate and the rate you get when you book online. If you just show up and use the walk up rate you are going to be wasting a ton of money.
If you want a budget hotel in Singapore you need to search for Geylang. Not only will you find the cheapest hotels here but you will also find cheaper everything here.
But hotels is where the real money can be saved. Some good ones to look for are Hotel 81 and Fragrance Hotel. If you book online you can generally find them in the $40-$60 a night range.
One quick note on Singapore hotels is that there are often many hotels of the same branch. So there are a handful of 'Hotel 81's' in the same area. Make sure you note the full name plus address and head to the right one.
Why is booking online so critical? Because the walk in rate is $100-$150 for a standard room. We are not writing this whole post to try to make a dollar off your online booking and aren't using any affiliate links to prove it.
Use whatever site you usually use to book hotels online, but if you want to take a budget trip to Singapore there is no easier way to save your money than this. If you are looking for a cheap fun side trip check out Johor Bahru in Malaysia.
Save Money On The MRT
If you want to save money in Singapore do not take taxis. They have great public transportation and the MRT is fast, efficient, and best of all cheap.
If you do stay in Geylang then you can head straight there from the airport on the MRT. The stop for Geylang is 'Aljunied' and all you need to do is walk out the main entrance (opposite the soccer field) and cross 1 main road (Sims) and you will be on Geylang Road.
This will cost you a couple dollars where as a taxi would probably cost $15. You can easily get all around the city using the MRT, one of the main stops many guys will go is 'Orchard' and it costs under $2 to get there.
You have to make 1 stop and switch trains but the other train is directly on the other side of the platform so you just walk 20 steps and hop on the next train. Some people aren't fans of taking public transportation, but we promise this isn't like one of those videos you may have seen from Japan where they are stuffing people in.
You will be fine, and if not then next time try a taxi.
Where To Eat On A Budget
Finding cheap food in Singapore is easier than you might imagine. All around Geylang there is lots of cheap street food.
You can get rice, a meat dish and some veggies for $3-$4. There are tons of different places to eat all over this area and all are cheap.
When you go to nicer areas of the city there are definitely lots of expensive restaurants around, but there are good budget food courts as well. For instance at the Orchard MRT you can head to the bottom floor to the 'Food Opera.'
Here you can find lots of good food in the $5-$7 range. There are some cheaper snacks as well. All of the spots we went to had similar food courts inside.
Nightlife Won't Be Cheap
Some things you will have a hard time saving money on will be nightlife, dating, and any form of adult entertainment. If you want to go out to a nice bar and buy a girl a drink you might blow your whole daily budget.
And while the food in Geylang can be suffice for a guy who is trying to save some money on a trip to Singapore inviting a girl out for street food probably won't go well. She probably will expect you to take her somewhere around Orchard, and she probably won't want to ride the MRT with you.
We do have to admit that one of our downfalls of our plan to save money is that this lifestyle will turn some girls off. Everyone knows Geylang is the cheap area of town and your hotel surrounded by brothels and sex toy shops may not set the right mood, but who knows maybe it will. If you like that scene then head over to Batam for more cheap nightlife.
If you do happen to find the right girl it might be time to open the purse strings and change hotels to a nicer area of town if you can afford it. But when solo and have no plans stick with what we mention here.
Good Luck On Your Budget Singapore Trip
While things can definitely be pricey here if you put in some effort it isn't that hard to save money. Locate yourself in Geylang and use the MRT to head into the more expensive areas of town.
For entertainment try to meet girls on Adult Friend Finder and have private parties at your place. The nightlife here is very expensive, but there are plenty of girls on Adult Friend Finder here who are new to town and need men to hang out with. Now you are fully prepared to save money on your cheap trip to Singapore on a budget for men.