Finding Girls For Sex In Guyana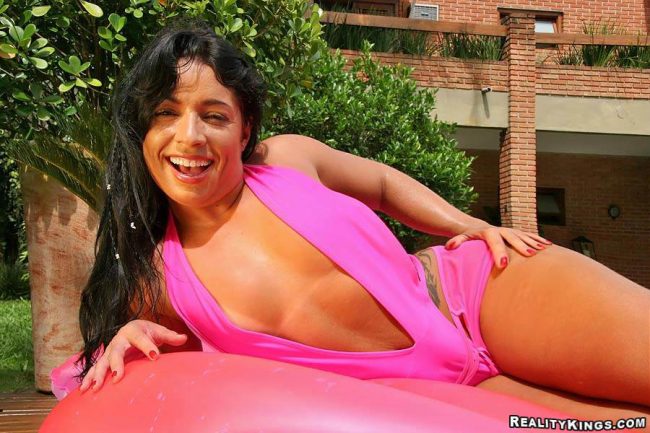 In this guide to finding girls for sex in Guyana we will try to break down all you need to know to have a good vacation here as a single guy. We will cover the brothels, prostitutes, and girls who just want to have fun that you don't need to pay.
We could have called this a Georgetown sex guide as in Guyana most of the action is in the capital. If you care about nightlife and getting laid then you should stay as close to the Sheriff Street bar district as possible.
This will be the best area of town for foreign men to pick up girls that aren't hookers plus the best brothels in town are nearby. Lets quickly get some other boring travel talk out of the way before we get into more fun subjects.
Some good news it that English is pretty widely spoken so you don't need to try to learn another language to maneuver around. The bad news is that this is a pretty rough country and safety will be a concern.
Don't go wandering off down any dark alleys or down deserted streets at night. Stay in the well lit and well traveled areas or take a taxi if you need to go outside of them.
This is also the type of country where many of the ladies of the night will be hookers. If the girl you are hooking up with from the club is coming a little too easily don't be surprised if she is a prostitute.
We will start out with the prostitutes and brothels, then give advice on where to find a good woman, and mention some dating sites you could try to use to meet girls online who are interested in foreign men before you arrive.
Georgetown, Guyana Sex Guide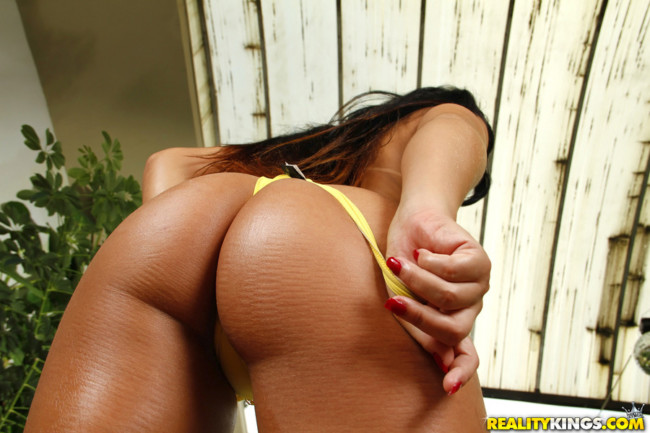 The best way to pay for sex in Georgetown, Guyana is to visit brothels like Baroombar and Rio Inn. They are the typical topless strip club and brothel combination where you can get lap dances from naked Guyana girls in the main room and anything you want in the VIP rooms.
The current rate of exchange is around 200 local currency for every $1 USD. Expect to pay around 1500-2000 to enter and the price of sex is the same at both Baroombar and Rio Inn.
15k for a half hour on site in the short time rooms, or you can have them come back to your place for 30k for 2 hours or 50k for 4 hours. This breaks down to roughly $75 for a quickie, $150 for 2 hours or $250 for 4 to have sex with girls from brothels in Guyana.
There are definitely better places to find cheap sex in the Caribbean, but at least you have some options here. There will also be prostitutes out on Sheriff Street either on the street or in the nightclubs. Prices are hard to say, you will need to negotiate with each of these ladies of the night individually to see what she charges.
We aren't really aware of any specific erotic sex spas in Guyana for a happy ending massage. However in a poor country like this the offer of a tip will often get you the extra services you desire.
If you see a cute girl working at a spa there is a good chance she will give you a happy ending. Guyana online escorts can be very hit or miss, with how easy the brothels are you are probably better off in them.
Meeting Single Georgetown Girls
As mentioned you will want to stay close to the Sheriff Street nightlife district in Georgetown if you want to party. The closer you are to it the easier it will be to pull girls back to your place to hook up.
Day game options are very limited here, you could try at the Bordra or Stabroek Market's but there will be tons of people around making it a bit awkward. This isn't a great country for day game as the streets are pretty rough and girls will be on guard, plus there aren't any good malls here.
The best pick up bars and nightclubs to meet single girls in Guyana's nightlife are:
But going out in the Sheriff Street pick up bar district and letting the night take you where it may is probably the best plan. It is always nice to have a concentrated adult entertainment district with so many different places to party in one small area of town.
Meeting Island Girls Online
We aren't going to lie there probably isn't a huge online dating scene here. If you did want to try to pipeline and meet Guyana girls online before you arrive then try out Caribbean Cupid and Latin American Cupid.
Sign up to both for free and if you like the selection on either then go ahead and register. If you are taking a tour of the Caribbean Islands then Caribbean Cupid will be very worthwhile throughout your trip.
If instead you will be focusing more on Central or South America then you would be better off on Latin American Cupid. If this country is your only destination then you might not find a ton of women on the sites.
Give them a look for free and see if they have enough to satisfy you.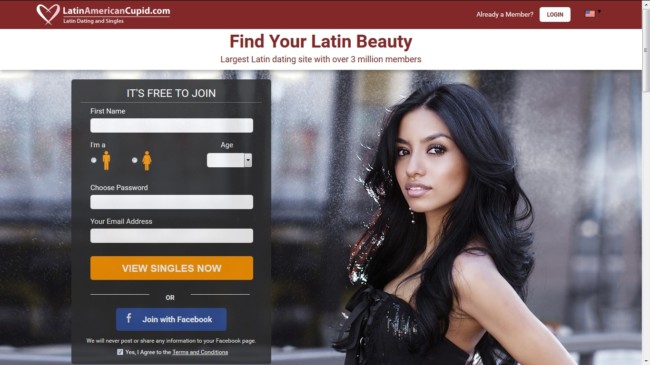 Good Luck Finding Sex In Guyana
While not a great mongering destination there are a couple of good strip clubs and brothels here so you know you can bust a nut any time you want to. The price for sex is quite high compared to the cost of living, but at least you have options.
Just remember this is a pretty rough country so stick to the safe areas and don't go roaming around after dark wasted. For some better single guy vacation ideas in Latin America check out this eBook guide that breaks down the best mongering in the region.
Hopefully this guide to finding girls for sex in Guyana was helpful to you.