Where To Hook Up With Sexy Girls In Hiroshima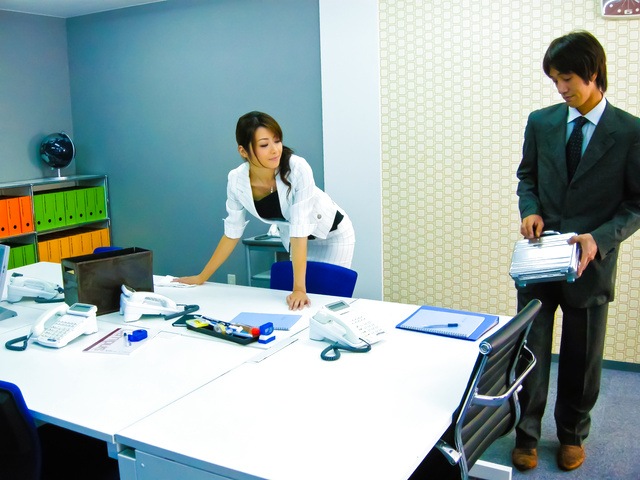 This post on hooking up with hot girls in Hiroshima for sex or dating has one goal in mind: to help you get laid. One things most guys don't realize is that women want to get laid just as bad as you do, they just have a few more things on their list to check off before they let it happen.
Or they get drunk and make a mistake, one of the two. We aren't going to load this post up with dating advice, all you really need to do is get out there, be a fun loving guy, and don't take yourself too seriously.
That may sound overly simplistic, but that is the beauty of all of this. Picking up hot girls in the Nagarekawa nightlife district and day game will come first. When sexy Hiroshima girls hook up with strange guys they usually go to Nagarekawa to find them. It may not be as wild of an area as what you find in Tokyo but it isn't too shabby either.
Easy logic states that you should probably be spending your time hitting on chicks in that area, don't ya think? Online dating needs a shout out as well. No matter if you are looking for casual sex or someone to call your wife that site is going to put you in touch with more women than anything else can.
This post will mention all of the aspects so that you can choose the best way to pick up girls for your own personal preference.
Sexy Girls At Hiroshima Hook Up Bars
Foreigners do have some things going for them when they try to meet single girls here. There are some gaijin pickup bars where you can meet sexy Hiroshima girls interested in foreign men.
Maybe they are looking for a serious relationship or maybe they just want to experience hooking up with a type of guy that they haven't tried before. Whatever the reason, any time a guy travels to a new place and looks different than the local guys he is going to get noticed.
If your plan is to try to pick up hot girls at bars we suggest you stay as close to the Nagarekawa nightlife district as possible. There are so many places to grab a drink and party here, the second best spot in town would be in Shin-tenchi.
Really though, get a hotel or AirBnb as close to Nagarekawa as you can and you will be perfectly located for bar pick ups. If sexy girls in Hiroshima want a one night stand they go party at places like:
If you prefer day game Sunmall and Fuji Grand are two malls located close to each other where you could try to approach during the day. These days so many guys have completely unrealistic expectations when it comes to picking up girls for sex. We blame it on Instagram filters, we spend all day looking at soft porn models showing off their sexy bodies and beautiful faces, even though in reality those girls are actually a notch or two below what you see.
Then you go out in public and all of the women you see look so average in comparison, if that. Well guess what, for most men having casual sex with an average looking woman is far better than you should expect!
Hiroshima girls don't have to date down, and they certainly don't have to hook up down. A girl who is a 6 can easily find a guy much better looking than her to have sex with any time any day.
It doesn't work the same for us, so lower your expectations and forget about the Instagram models. They are just an illusion, enjoy whatever you can get.
Meeting Girls Near You Online
We talked about day game before, well you better know some Japanese to pull that off. Day game is all about conversation and most girls won't speak much English.
The nightlife might be a bit easier, at least there the music will be so loud that you aren't expected to have much of a conversation. Just walk up, smile, and try to dance with them.
But not all guys like to go out to nightclubs. And most of the girls seeking foreign men at the gaijin pickup bars in Hiroshima are the same each night. Wear a rubber if it is coming to easy.
When you meet sexy Hiroshima girls online you aren't going to be going after the same gaijin hunters everyone else is. Sure, some of them will be on the dating sites but you will be contact plenty of girls who have never even meet a foreigner before.
You can start to pipeline a week or ten days before you arrive in town. Get as many numbers as you can and see who is up for meeting with you.
This will be the best way for you to find whatever type of girl you are looking for. Want a serious girlfriend? There will be plenty of girls wanting that as well.
Want to find a quick fling with a local girl who hasn't been with a foreigner before? There will be girls online who want to experience something new, and why shouldn't that be you?
Hey guys, we recently learned about a new site for fast hookups that is growing in popularity here in Japan. It is called AsianMatchMate, and previously we only mentioned it in a few countries like Taiwan and Singapore.
The reason is because it was a new site and those were the only countries that had single women using it to get laid. However that has changed, now AsianMatchMate has caught on here too and it is the best way to find slutty girls near you to hook up with quick!
Since this post is in English we bet many of you are tourists, well that site is actually a sister site of Adult Friend Finder so you can trust it is legit. By the way, if you are reading this from your hometown you may want to give Adult Friend Finder a chance right now so you don't need to wait until your trip to get laid again.
Good luck hooking up with hot girls in Hiroshima for sex or dating.