Finding Girls For Sex in Warsaw, Poland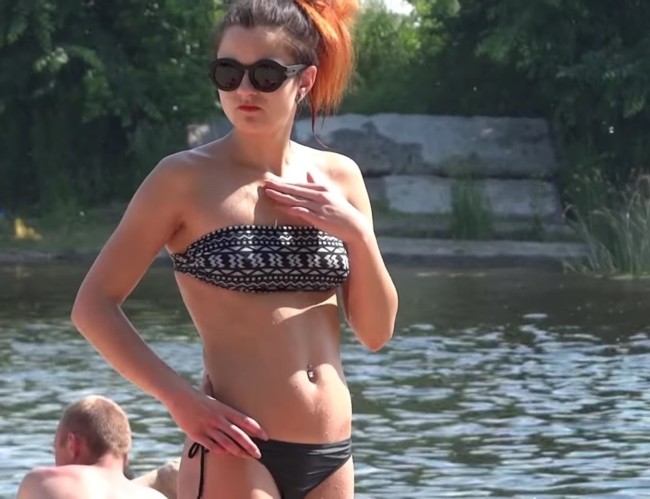 You can hook up with some very beautiful ladies when you are finding girls for sex in Warsaw. Poland's capitol city has almost 2 million residents and is known to have some of the sexiest women in Europe.
Prostitution has always been rampant in this country but over the last 15 years it has been tamed a bit. It is still legal, but now you won't find the same number of streetwalkers or brothels as before.
There are still some brothels around, and you can use the internet or go to discos to find lots of sexy girls. At the discos some may want your money, others may just be out enjoying the great Warsaw nightlife.
A new tourist in town may not realize how much mongering is available in this city but over time you will come to realize that there is still a big scene. Any taxi driver in town will know the location of countless brothels, and more call girls are advertising online every day.
There really is no red light district that is anything like what you might find in Amsterdam or Frankfurt, but there are a few areas around town that have more brothels then most areas. This Warsaw sex guide will try to cover everything for you.
Recently girls have started teaming up and renting apartments with other prostitutes and turning them into mini brothels. 4-6 girls may rent out a flat and share it as their 'office.' Meeting escorts online in Warsaw is the way to go.
This is how you will find the hottest hookers in the city, on the street you aren't likely to find anything too sexy but you never know. You can also find good strip clubs as well as erotic massage parlors.
Don't worry, the nightlife will have plenty to keep you occupied. If you want to meet Polish girls seeking a foreign husband online try using International Cupid.
If you just want casual sex then the girls on Adult Friend Finder are a better option for that.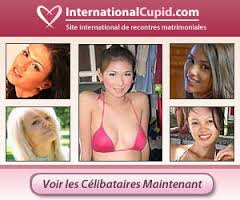 Freelance Prostitutes In Warsaw
Freelance prostitutes are totally legal and they do not even have to pay taxes. Running a brothel or erotic massage parlor is technically illegal in Poland but it isn't really regulated either.
The new trend of girls renting out a flat together doesn't seem to count as a brothel and there haven't been any issues from that. It seems that the police only want to keep people from pimping and earning money off the girls, but the girls are allowed to earn however they want.
So if you are looking for the safest way to find them meeting hookers online in Warsaw is the way to go. Not that you are going to get in trouble trying the other ways, but being in some sort of raid or sting op wouldn't be to fun.
As mentioned to find the hottest freelancers in town you will need to use the internet or ask a taxi driver to take you to an agenjca towarzyska if he doesn't speak English. Don't worry it is legal to Google 'escorts in Warsaw' or 'prostitutes in Warsaw.'
The only issue you may have here is if the girl isn't as hot as her online pics, but if she isn't you are free to change your mind and look elsewhere. A taxi can show you to some spots where you can check out the available call girls and choose one if you like as well.
Some of the top night clubs in Warsaw are:
There will be lots of sexy ladies of the night out partying each night and some of them might be hookers. You may be able to pull from free here, or you may end up paying, either way you should leave with something.
If you want to try your luck with the streetwalkers then head to where the Vistula River goes through the center of the city. This is the main area for streetwalkers.
It is always hard to put a price on how much sex will cost, but the local currency is about 4 Polish Zloty to every US dollar. Expect to pay anywhere from 200-400 Zloty for one of the hottest girls online or from a club.
The street prostitutes might be willing to go for 100. Really though, just meet Warsaw escorts online and you will be happy.
Topless & Full Nude Strip Clubs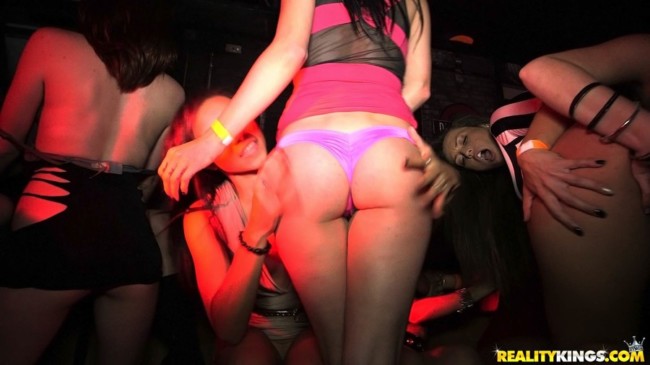 At most of the best topless and full nude strip clubs in Warsaw you can also have sex with the girls in the back room so ask her if that is possible go for it. If it isn't allowed at that club she will probably be down to meet at your room after work.
Poland is famous for having some of the best strip clubs in Europe and it will be impossible for a single guy to not enjoy his time here. The women are gorgeous and the prices are quite good.
A quick back room bang should cost between 200 and 400 Zloty, and she might come to your place for 400 Zl and up depending on how long you want her to stay.
A few of the best known strip clubs in Warsaw are:
New Orleans Gentleman's Club located at Zgoda 11
Playhouse Gentleman's club at aleja Solidarnosci 82a
Imperium Night Club at Radarowa 62b
Strip clubs in Europe are known for trying to rip off tourists. Make sure to not run up a tab and confirm how much any drink costs when you go to a strip club. Don't let that hold you back though, they are definitely one of the best parts of the nightlife here.
Erotic Sex Massage Parlors In Warsaw
If you are a fan then an erotic sex massage parlor in Warsaw is somewhere you need to visit. This is one of the better cities for erotic massage in all of Europe.
Lots of sexy college girls are putting themselves through school by doing massage. A happy ending that you tip extra for gets them a little extra spending money to have some fun.
Since organized prostitution is illegal in Poland the legality of these places is sort of up in the air and if one becomes too popular it can get shut down pretty quick.
Going off what you read online may not be wise, you are probably better off asking a taxi driver. Make sure he knows you want an erotic massage not just a brothel.
There are lots of these rub and tugs around, some like Villa Rosa and Dyskretny seem to never get shut down even though everyone knows what is going on. Others get shut down as quick as they pop up.
A taxi driver should know where plenty of options are, and a sexy massage in Warsaw should cost you about 200 Zl for everything. Finding a hot Asian girl for your sexy massage might be hard, but there are plenty of sexy Polish girls for your rub and tug.
Remember to try to find the horniest girls on Adult Friend Finder. There are a few hundred active female users on this hook up site spread across the country.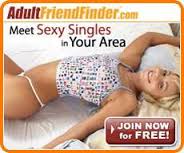 Good Luck Finding Sex In The Warsaw Nightlife
That wraps up our Warsaw sex guide, there is plenty of mongering to be done here. The online escort agencies should have the hottest girls on average but you can find hot girls anywhere in Poland.
If you get in a taxi and ask for a brothel and he can't understand English ask for an agenjca towarzyska and he will know where to take you. The night clubs will probably have quite a few hookers in them, many of them might be the escorts from the online agencies who have stopped working for the day.
The strip clubs are awesome and you won't believe your eyes there. Give them a shot and you will not be disappointed at all. Plus the erotic massage parlors. It is easy here, and it is just as easy in Poland's top tourist destination Krakow.
One more important thing to add is that when mongering in Poland you are paying for a girls time, not for an amount of 'pops' in most cases. So make sure you confirm you want 1 hour or 2 hours or whatever, and if you can get multiple shots off in that time it should be allowed.
Overall finding girls for sex in Warsaw is very easy and definitely something you need to try if you are in the area. If you will also be heading to enjoy the nightlife in Russia this mongering travel guide for men breaks down the scene there.