Where To Hook Up With Sexy Girls In Montreal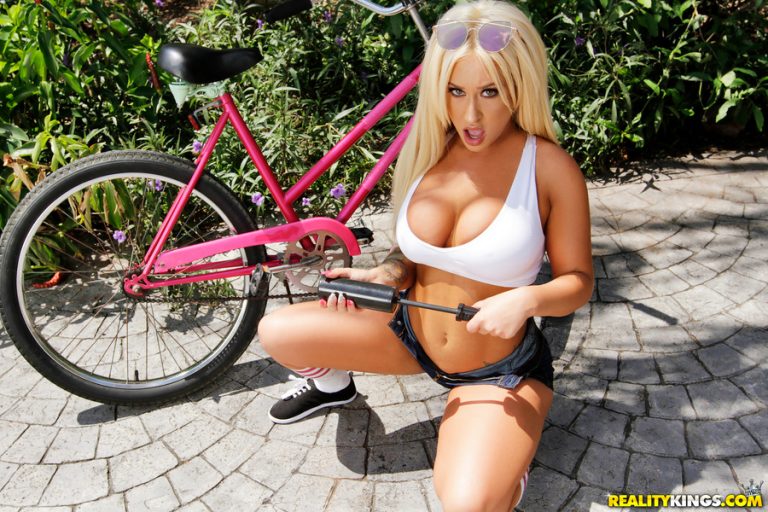 The best places to hook up with hot girls in Montreal for sex or dating can differ from guy to guy and also depending on the season when you visit. During the long cold winters you may want to go out in one area of town, but when the weather is warmer there may be better spots.
There is also a nightlife district that is more French speaking, and a more touristy and English speaking nightlife district as well. Of course many people in this city can speak a bit of both, but if you don't know any French at all the touristy area might be a bit better for you.
There are a wide variety of pick up bars and nightclubs to look for hook ups with sexy girls in Montreal in both places. Plus when the weather is nice during the summer you will then want to switch it all up and head to the Old Port district.
All of this makes for a nice city to visit and plenty of places to try to hook up with some slutty local girls. There are multiple good party hot spots around the city, try to base yourself near the one you think sounds best if picking up the sexy ladies of the night in your area is your goal.
This local sex guide will also mention some of the best options for day game, and also how to meet more slutty women near you online who might be interested in hooking up. We have also covered Calgary, Toronto, Winnipeg, and Ottawa if you want to head to more cities in Canada.
Sexy Girls At Montreal Hook Up Bars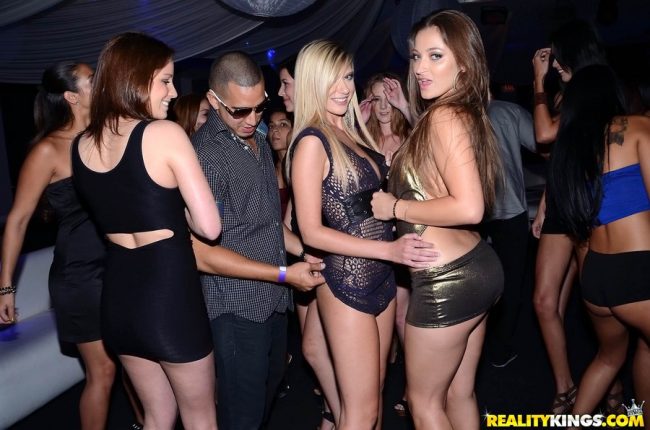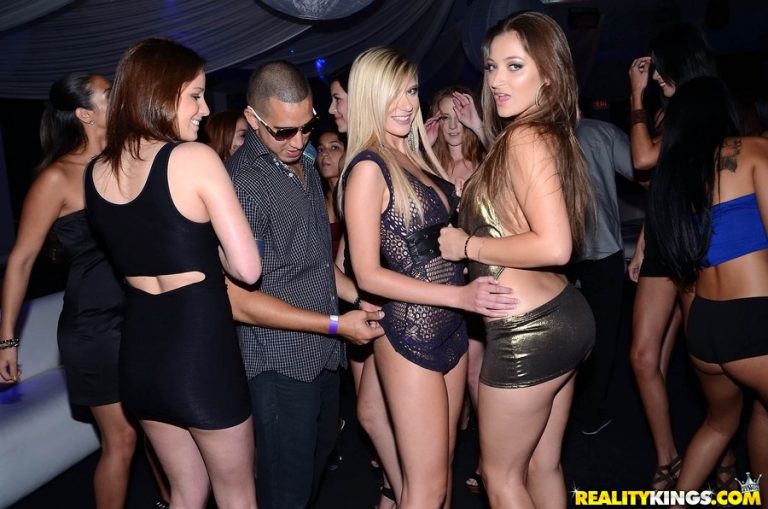 You can visit these clubs and hook up bars to find slutty girls in Montreal for sex that night near Saint Laurent:
The next best party hot spot in your area is called Crescent Street and this is more of an English friendly area. You get more tourists and Americans going out to party here, and while you should be fine with English only on Saint Laurent you might feel a bit more comfortable here.
Some of the best places to party around Crescent Street are:
During the summer and when the weather is nice then you will want to be close to Old Port. This area really comes alive in the summer months and clubs like Terrasses Bonsecours become the place to be.
Generally on this site we like to judge a guys chances of hooking up based on how good of a local nightlife district a city has. One of the key attributes that makes for a good city for single men is when you can stay near a party hot spot that has plenty of bars and nightclubs near each other.
You don't want to meet a slutty girl at a bar in your area and then need to venue change all the way across town. Or have her agree to come back to your room only to have her back out when she finds out you stay an hour away.
Logistics are key, and there are three very good nightlife districts to try to hook up with girls in Montreal for sex on the first night. The best one is probably Saint Laurent and this is where you can find many of the best places to party in the city.
It is sort of like the 'center' of town, and this would be the more French speaking area that we discussed before. If you polled a hundred single guys that live in this city maybe 75 of them would suggest you live as close to here as possible.
It is not only great for nightlife, but also for day game as well, more on that later. There are also plenty of other venues for adult entertainment on the nearby Saint Denis and Sainte Catherine as well.
If you are looking for hotels or AirBnb's then you may want to try a few nights in each area. If you are settling down permanently then Saint Laurent would probably be the best long term place.
Where To Try Day Game
Not all guys will like to try to go out and pick up sexy girls in Montreal's nightlife. They may prefer trying to hook up with girls during the day in a more laid back atmosphere.
When the weather is really cold out then you will probably need to stick to the shopping malls like Place Ville Marie or Reso. Approaching hot girls near you on the street who are freezing and trying to get from point A to point B in a hurry probably won't go too well.
When the weather is nicer you have a lot more options. Saint Laurent and Saint Denis are going to be flooded with sexy Montreal girls all throughout the day and night.
Chill at a cafe or just roam around the area and try to chat up any attractive women who walk past. You can also do the same around the Old Port area, and around Crescent Street.
When the weather is nice enjoy it and stroll the streets. When the weather is colder stick to the malls.
Hook Up With Slutty Girls Online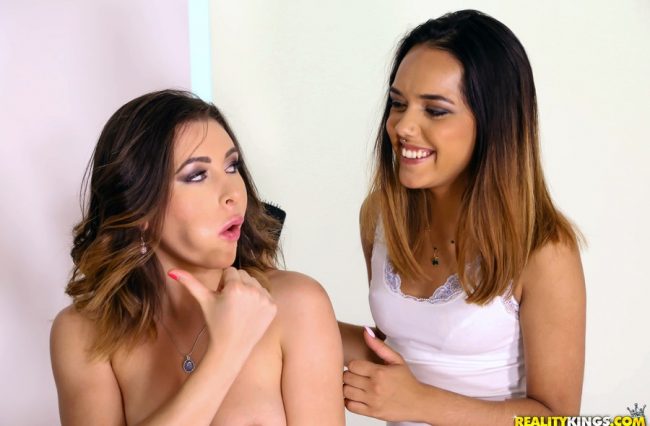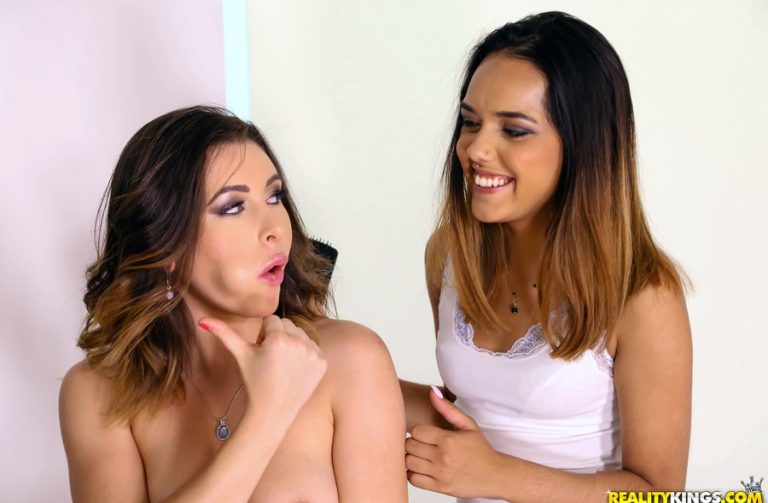 The last option we will cover is hooking up with slutty girls in Montreal online for fast sex. Canada doesn't really have one main dating site, but there is a good one that works well in the major cities.
This isn't a site to find your future wife or even a serious relationship. Well it could be, you never know how things will play out, but this is more of a local hook up site.
You probably have seen the ads for Adult Friend Finder before and wandered if that site really works. It is like many things in life, sometimes it will and sometimes it won't.
In a small town with 50k people living there you probably won't find many slutty girls in your area using it. But this is a city with almost 2 million people and the population here is rising fast.
There are many sexy girls in Montreal for hook ups on the site as we speak. You can find some of them looking for sex at the pick up bars near you, you can find others on Adult Friend Finder.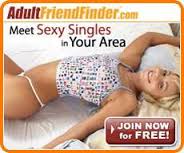 Good Luck Finding Sex In Montreal
You don't find many people who take a trip to this city and then come away unimpressed. Particularly in the summer everyone loves it, and in the winter people pack into the pick up bars because they don't want to be outside in the cold.
Saint Laurent is the main nightlife district in town and would make the best home base for many of the readers of this local sex guide. Crescent Street or Old Port can also be very good, and it is always nice to have many options. For more options we have also covered swingers clubs for group sex, strip clubs, and even where to buy some kinky products for the bedroom.
Good luck when trying to hook up with girls in Montreal for sex the first night.