Where To Hook Up With Sexy Girls In Central America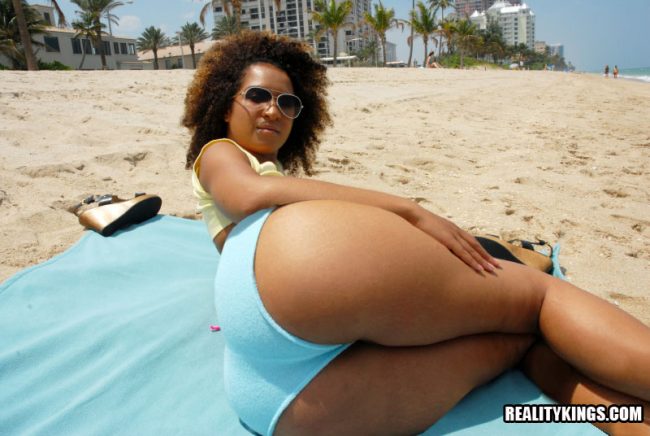 In this post about where you can hook up with sexy girls in Central America we are going to do things a bit different than most other guides and blogs you find around the web. This is GuysNightlife and generally we focus on nightlife, partying, and getting laid.
This will cover a combination of both traveling and hooking up with sexy Central American girls. It isn't exactly a travel guide for men, it isn't exactly a nightlife guide, and it isn't all about getting laid either. Instead it is a nice mix that will hopefully help you have a great time on your trip.
There are so many sexy girls along the way that a single guy can certainly have a ton of fun here. Not to mention all of the other female tourists and backpackers you can hook up with on your journey, and in many cities they will be the main targets you should go after.
Not all guys will want the same thing out of their vacations so posts like this can be a bit hard to write. Some reading may only care about nightlife and getting laid and not have any interest in temples, beaches, or rain forests.
Others will want to experience different cultures, see different sites, and if they have sex it is just an added bonus. When taking a trip it is always best to stay as flexible as possible, one of the great things about backpacking is that it allows you to take that to the extreme.
If you like a cities nightlife stay, if not then you can move on whenever you like. If you hook up with the girl of your dreams and she invites you to tag along to another town with her go for it. The freedom and flexibility are what makes trips like these so special.
We will start out with some general travel advice for the region before hitting the key places to visit in each country. Some guys may prefer to hit up the capitals where you can find more native Central American girls, others will prefer to stick along the backpackers trail.
Then once we have gone through it all we will talk about online dating in this region to help you pipeline and meet new girls before you arrive in any city.
Which Way Should You Travel?
There are 7 countries in the region and it will be easiest to go either north to south or the opposite. If you are looking to get laid then we suggest you start north and head south.
Why? Because this is the way that 80% or more of the other backpackers will travel. What happens if you meet some sexy girl in Central America halfway through who would want to hook up with you every night for the rest of your journey but is heading the opposite direction?
Are you now going to turn around and head back north to follow her and miss out on the southernmost countries? Well, ya, you probably would, but if you were already going the same way as everyone else it probably won't be an issue.
Remember you should try to stay flexible here and if you hook up with an awesome chic who you really get along with you could end up spending a whole lot of time with her. Plus once you get all the way to the south through Central America you can cross the border into Colombia.
Our advice is to start off in Guatemala or Belize and work your way down. Getting from country to country isn't always easy, or if it is easy it will be expensive.
Luckily immigration shouldn't be a big hassle, this link is a great resource that can tell you all the immigration requirements for every country in the world no matter where you are from. As long as you don't plan on staying in any one country for more than a month immigration is a non issue here.
Prices In Central America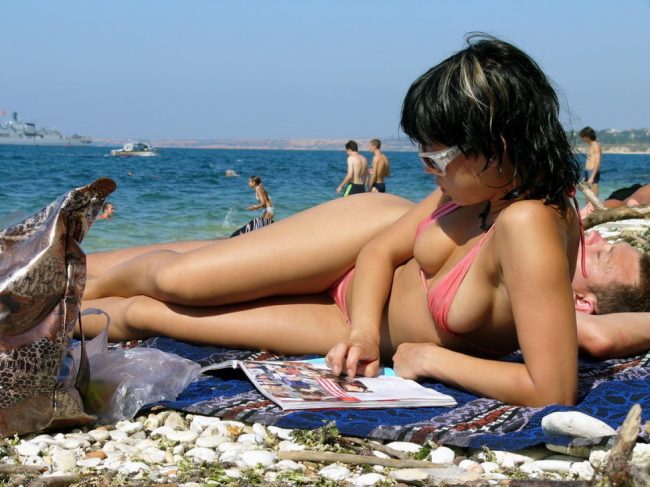 While immigration may be easy for short trips the actual travel part can get costly and difficult at times. Unlike when we compared vacations to Southeast Asia to here there aren't cheap flights here, expect to pay $200-$400 to fly, in SEA you can find flights for $50-$100 pretty easily.
If the choice is spend all day on a bus for $10 or pay $50 for a 90 minute flight that is an easy decision. But when the price for the flight is a lot more then you have to judge the pros and cons and most backpackers are on a budget and want to stretch out their trip as long as possible.
That means you will end up taking buses, a very important tip is to ask for an express bus otherwise they will make a ton of stops and take forever. Even the express buses might make some stops, ask around to other backpackers about what they used and see if there are any shuttles or shared vans. This can be a really easy way to start a conversation with the sexy girls you meet traveling through Central America.
The good news is hotels or hostels will be cheap. You can find hostels for $5-$15 or hotels for under $30 just about everywhere. Just remember hooking up in a hostel isn't always easy.
Food will be cheap too, but if you eat the cheapest street food don't be surprised if you get an upset stomach. That might happen at the nicer restaurants also.
Nightlife in Central America is generally cheap unless you are trying to party at some nice hotel bar or club. The most expensive countries will be Costa Rica, Panama, and Belize. If you are on a tighter budget limit your time in them.
Western food will cost more than the local dishes. A couple of things you may want to bring with you are bug spray and toilet paper. Having both in your backpack will come in very handy.
Travel Safety In Central America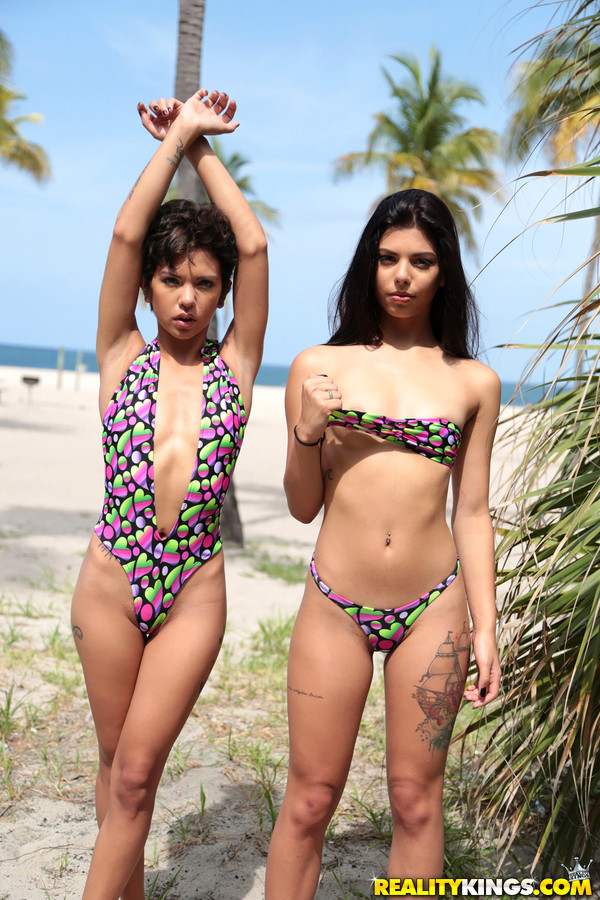 It kind of goes without saying that this isn't the safest area of the world. Particularly in El Salvador, Honduras, and Guatemala you need to be careful.
Generally speaking the capitals will be the most dangerous places and most of the places sexy girls traveling in Central America go don't include them.
Don't walk around holding the newest iPhone making yourself a target. Don't flash cash, wear expensive jewelry, or get so drunk that you can't make wise decisions.
Most backpackers are in flip flops and tank tops and look like they have no cash on them. However everyone has an expensive phone these days and pick pockets know that.
Now we will get into the places you should check out while traveling around. We will go from north to south. A couple of quick things to mention before we get going though.
Just about all of the main cities on the backpackers trail will have safe and easy to navigate nightlife districts. Get a hotel or condo in the touristy nightlife areas and logistics will be easy. In the capitals that isn't always the case.
You probably already know this but the more Spanish you can speak the easier things will be when it comes to travel, safety, or hooking up with sexy girls.
Skip Belize Or Not?
Some guys may want to skip Belize, others will want to check it out. As mentioned it is one of the more expensive countries so if you are on a tight budget you may want to give it a pass.
You can find some great diving and beaches at The Cayes which are some really cool islands. There are also a bunch of Mayan ruins in San Ignacio.
As far as nightlife and picking up girls goes there is a good bar district in San Pedro where you can head to bars like Wayo's and Crazy Canuck's.
Guatemala Is A Great Jump Off Point
One of the first cities many sexy girls traveling in Central America hit is Antigua. People will either be starting or ending their journey here in Guatemala.
For girls who are just getting started they are going to be in a great mood and out to have the time of their lives. For girls who are ending their trip they will know that in the next few days the real world will be smacking them in the face again.
Both make this a great spot to pick up backpackers who are in prime position to put out. If you have plenty of time and patience you could even hang out here until you find that perfect girl and then when she goes south follow along.
Cafe no Se and Mono Loco are two of the best bars in town, but like most of these cities there is a great nightlife district so finding a party won't be hard. We almost forgot that this was supposed to be a post more about the touristy stuff. Lake Atitlan is pretty close to Antigua and definitely worth checking out with three volcanoes nearby you can find some great hiking here.
In Tikal there are some cool Mayan Ruins. Antigua is one city you will not want to miss and it is a perfect jumping off point. With that said you shouldn't expect to hook up with Central American girls here, the tourists will be the ones out partying.
Getting More Dangerous In Honduras
Now things are going to start getting more dangerous in the 3 middle countries, though Guatemala isn't the safest either. If you want diving and beaches then head to the Bay Islands, and visit Copan for the Mayan ruins.
Roatan is an island just off the coast which is where you can find the safest nightlife in the country. Stay on the west end and try to pick up girls at bars like Larry and Luey's or Beachers.
If you visit San Pedro Sula you can find plenty of nightlife in Zona Viva at bars like Crazy for Cassandra and Lua. But that is one of the more dangerous cities in the world so be careful.
You can have success hooking up with Honduras girls but it comes with a big risk.
Stay Safe In El Salvador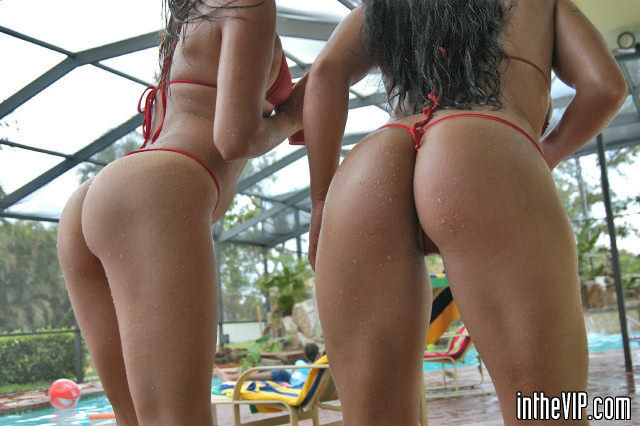 Another very dangerous country here, definitely use common travel safety advice when passing through. If you want beaches and surfing then head to El Tunco and there is plenty of nightlife on the beach.
San Andres is a fun touristy spot with more Mayan Ruins. If you decide to head to San Salvador there is a lot of nightlife in the Zona Rosa and Multiplaza Complex.
Easier To Hook Up With Girls In Nicaragua
Honduras and El Salvador are two countries to skip if you value safety. Roatan is actually pretty chill though so maybe don't pass on that.
In Nicaragua you have plenty of small cities with good touristy nightlife districts. Leon is a town that most seem to love and you can do volcano boarding down the Leon Cerro volcano.
Ya, you pretty much are sledding down a volcano with no snow. Via Via Hostel is a great place to stay or meet partying girls backpacking through. There is good nightlife in the Zona Rosa like Bohemios and Oxygene.
In Granada you just need to locate yourself near Calle La Calzada and all the bars and clubs you could want will be right there. Try to head to San Juan del Sur over the weekend for their Sunday Funday pool crawls.
If you want to visit Managua stay near the Gallerias Mall where you can find good nightlife and places to eat. Like usual the capital is best if you want to get laid with Central American girls, the other towns are better for the tourists.
Jungles & Women In Costa Rica
Now we are back to the more expensive countries to visit, if you didn't pick up on it the middle countries are cheaper and more dangerous, the outer countries are more expensive. Keep that in mind when planning your trip.
Costa Rica would be the most 'Americanized' country in Central America and when trying to hook up with girls in San Jose you will see a lot of popular American chain restaurants and stores. Another cool place to visit is the beach town Jaco.
The local Costa Rican girls will probably be harder to pull because you won't have much of a gringo factor going on here with so many tourists around. If your main reason to backpack through Central America is to either get laid or save money this isn't the best country.
But there are definitely some cool touristy things to be done. Head to Monteverde for an awesome nature scene with cloud forests and some of the best zip lining in the world but limited nightlife.
The Arenal Volcano is also very worth checking out. Tamarindo is a laid back city where you can try to meet girls at bars like El Garito and Pacifico. For more tips on how to meet some sexy Ticas check out that link.
Southernmost Country With Solid Nightlife
Finally we backpacked to the southernmost country in Central America, hopefully you have hooked up with lots of girls by the time you made it all the way here! The coolest place to visit in Panama would have to be the San Blas Islands of which there are almost 400.
You could spend a week traveling to different ones and exploring. Of course there are many great diving opportunities along the way.
A recommended city to visit here is Bocas del Toro. There is a lot more nightlife here than you might imagine and a great centralized nightlife district. Aqua is one of the best bars in town.
If you decide to hit up Panama City most tourists party in the Casco Viejo nightlife and there is a locals bar district on Calle Uruguay. Now lets talk about how to meet girls before you arrive in any of these cities.
Meet Sexy Girls In Central America Online
Some guys may choose to only hit on tourists during their trip. They will be pretty easy to get laid with on their vacations and if that is your goal then just stick to the common backpacker hot spots.
Other guys will prefer to hook up with the local Central American girls seeking foreign men and that is a different matter entirely. There will probably be some slutty gringo hunters in all of these cities who bang different tourists every night.
But outside of those few slutty girls the rest of the locals might be hard to pull. Most of these are smaller cities and girls from provincial towns generally aren't going to put out quickly.
They will be afraid everyone in town will gossip if they go home with a tourist. Plus they will have heard many stories of hearts being broken by foreigners before.
That means the best opportunities to hook up with girls will be in the bigger cities. The good news is that not many tourists visit them so you should have plenty of options. The bad news is that many of them are not safe, clean, or all that fun to visit outside of the easy sex.
There are a few possible things you can do here and all of them revolve around meeting sexy girls online in Central America to hook up with. There will be plenty of single girls seeking foreign men in all of these countries.
You could meet girls from the bigger cities, invite them to visit you at the beaches, and pay for their bus. Don't send them money ahead of time, tell them you will refund their fare when they arrive and that they can stay in your hotel room.
If they agree to that you will almost certainly get laid. Or you can head to the big city for a few days, pipeline ahead of time to set up as many dates as possible, and then bring the girl you like best with you to the beach or the ruins.
Or search in the smaller cities and see what is available. Just be sure to log on a week or ten days before you head to any new country and begin to pipeline so you have girls dreaming of you before you even arrive.
You can use whatever apps or sites you are comfortable with to meet sexy girls online here. Since this post is in English we bet there are some tourists reading it.
If you are sitting around in your hometown dreaming about taking a trip try using Adult Friend Finder to find girls for sex near you right now. It is a great site for fast hook ups, and Adult Friend Finder is doing great in American and European cities these days.
Good Luck Hooking Up With Girls On Your Trip!
Lets quickly go over the key points of this post again because we know you just read a lot of info. We suggest you start off in Antigua and go south from there and Bocas del Toro would be a great final destination. Remember that the Central American countries in the middle are the most dangerous but also the cheapest.
The easiest girls to hook up with can probably be found in the middle countries. The most important thing to remember is to try and stay flexible, that is what this trip is all about. The freedom to check out new places when you want and stay in the cities you like for as long as possible.
Plans can easily be forgotten once you are out on the road and start making things happen. If you aren't done yet then we wrote something similar on getting laid in South America that we recommend you check out next.
Hopefully this guide to hooking up with sexy girls in Central America was helpful to you.