Where To Hook Up With Sexy Girls In Panama City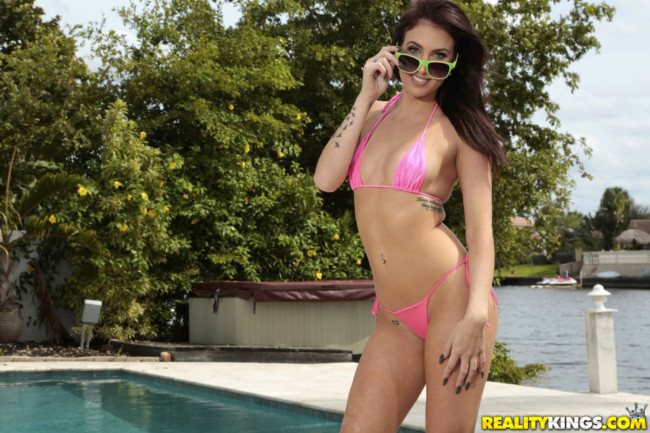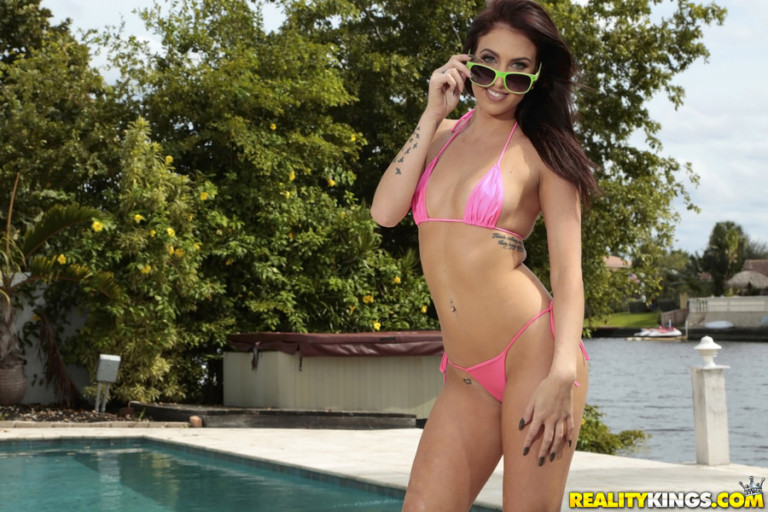 Welcome to this post on hooking up with sexy girls in Panama City for sex or dating. If you got here looking for info on girls in the city in Florida sorry this ain't the right spot.
Before we start this sex guide with how to get into the specifics of where foreign men can meet a good Panamanian woman here we are going to quickly talk about the other things you need to know before you come. Every city is different in its own way, and there are certain things people should know before they visit each spot.
There are between 1 and 1.5 million people living here and it is a pretty safe city by Latin American standards. There are certain places you want to avoid like in most cities, but if you stay in the nice parts of town you should be alright.
Don't come here and expect things to be cheap just because you are traveling in Central America. A lot of 'big business' goes down here due to its nice location and there is plenty of money around.
Apartments, hotels, food, touristy stuff, and nightlife all are going to cost quite a bit. If you are on a budget look for other places to travel.
Taxis are also a big time pain in the ass here. They don't even try to hide the fact that they want to rip you off. Use Uber and problem solved.
Spanish is pretty much a must if you want to pick up sexy girls in Panama City. If you don't know it then you are going to have to stick to tourists or expats, but many of them are from Spanish speaking countries as well.
OK, lets get into where to try and get laid in the nightlife, finding hot girls at the beach during the day, and also the best online dating site in Panama to meet women online.
Sexy Girls At Panama City Hook Up Bars
If you aren't great with Spanish nightlife will be a lot easier. You can walk up to a girl in a singles bar or club and conversation will have little to do with how things play out.
There are a few main areas for foreign men to pick up sexy girls in the Panama City nightlife. We will start with Casco Viejo which is one of the main touristy areas of the city. Here you can visit hook up bars like Relic, La Buat, or Tantalo Rooftop Bar which is a great place to take a Panamanian woman on a date.
A quick note on this area, when you are actually in Casco Viejo you should be safe but the side streets are really sketchy. Don't go wandering around drunk here or you may end up in the wrong place at the wrong time.
Calle Uruguay may be the spot with the best nightlife in town. The upscale club Prive is where the hottest girls in Panama City go for sex hook ups. It is an expensive place to party and you need to dress up to get in.
There are lots of other places to party on Calle Uruguay, getting a room off AirBnb nearby would be a wise choice. Another spot that would be OK for foreign men to stay and has decent nightlife would be along Calle Argentina.
A quick side note, they celebrate Carnival here, that isn't just a Brazil thing. Come during that party and you will be in for one hell of a good time.
Can You Get A Beach Hook Up?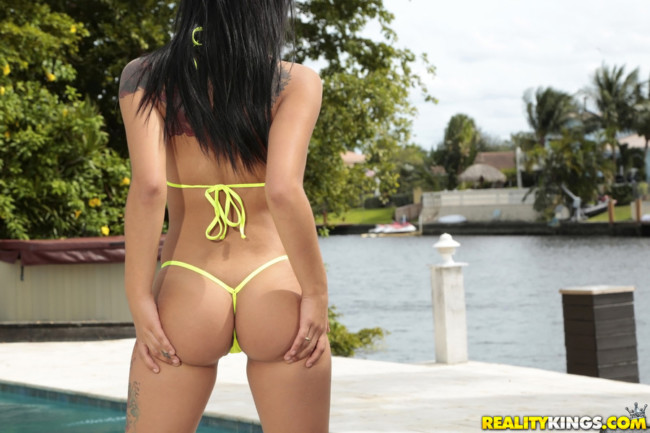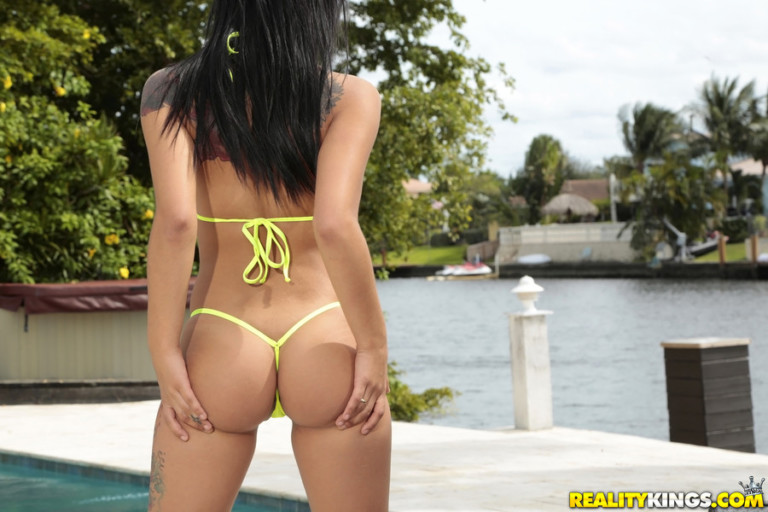 If you want to meet sexy Panama City girls during the day there are a handful of good places to go. Remember though that day game revolves around approaching girls to have a chat, brush up on your Spanish before you come.
Malls are always a good place for day game and there are three big ones here that will work well. Albrook, Multiplaza, and Multicentro are great spots to meet hot Panama City girls during the day.
A better option may be to walk along the beach on Cinta Costero. This is a spot where women from all over the city will come to jog, ride a bike, walk their dog, or just generally hang out.
This is a prime spot for foreign men to play the lost tourist card for an easy opener. For a better beach party head to Bocas del Torro.
Panamanian Women Seeking Foreign Men Online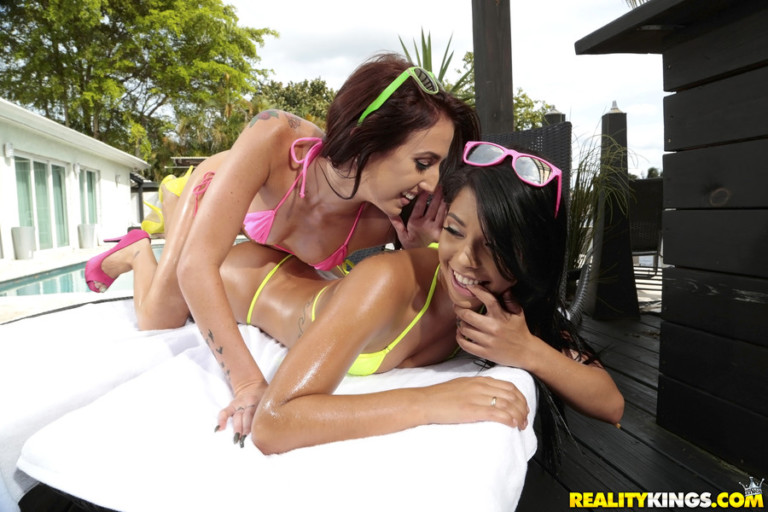 If you aren't using the internet to meet girls online in this day and age then you aren't taking advantage of one of the best resources you have. How many hot ladies can you really meet in a day of approaching? 5? 10? 15 max.
You can double those numbers in 5 minutes when online dating. There are a few solid online dating sites to meet sexy girls in Panama City.
You can usually sign up for free and take a look at what is offered, if you like what you see go ahead and register. Start to pipeline a week before your trip and you will have dates ready and waiting when you arrive.
Plus you can continue to use them wherever you plan to travel next in the region. No matter if you are looking for casual sex or to find a good woman in Panama City seeking a foreign husband the internet is the best way to go.
You can use whatever apps or sites you are comfortable with to meet sexy girls online here. Since this post is in English we bet there are some tourists reading it.
If you are sitting around in your hometown dreaming about taking a trip try using Adult Friend Finder to find girls for sex near you right now. It is a great site for fast hook ups, and Adult Friend Finder is doing great in American and European cities these days.
Good Luck Having Sex In Panama City
While this isn't a great single guy travel spot for a multitude of reasons (price, low gringo factor) a fun time can still be had here. Use all the resources at your disposal and approach as many hot girls as you see. Dating is a numbers game so the more times you try the more success you will have.
Good luck to all foreign men trying to hook up with hot girls in Panama City for sex or dating.