The Best Cities To Meet Ladyboys In The World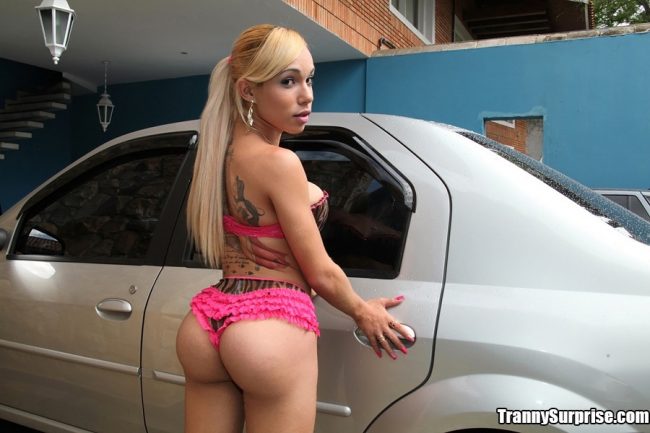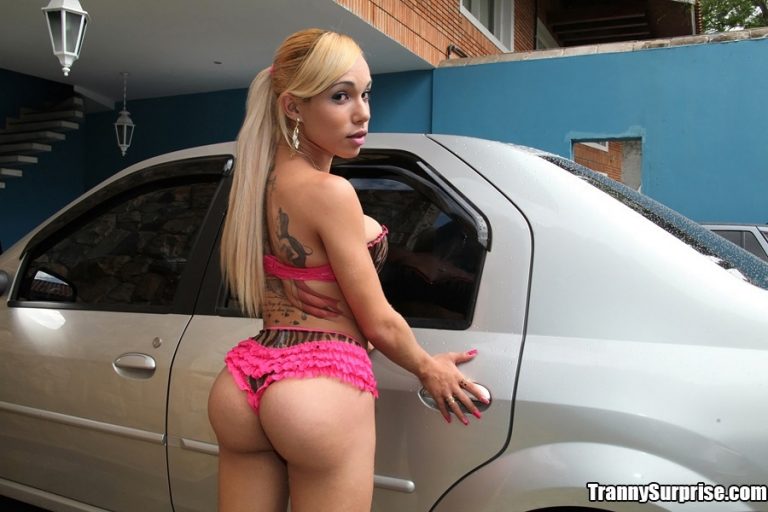 Whether you want to call them shemales, transsexuals or t-girls it is all the same and this post on the best cities to meet ladyboys in the world will help you find them. Some areas of the world definitely have more than others and will be far easier to find what you are looking for.
Southeast Asia is definitely going to dominate this list and for good reason. People are more tolerant about the transgender community there so you find a whole lot of them.
But that isn't the only place you can go and there are some other cities in the world with many ladyboys also. We have written longer posts about most cities that we will mention here so if you want more info click on the links to get it.
After breaking down each city we will also tell you about the best ladyboy dating site where you can chat with them from all around the globe, maybe even near you.
Meet Cambodian Ladyboys
Maybe not the most popular travel destination in Southeast Asia but there are still plenty of trans here for you to party with. You will want to head to either Phnom Penh or Sihanoukville for ladyboys.
In Sihanoukville all you need to do is hang out at Serendipity Beach at night by all the bars there. In Phnom Penh you will want to go to Heart Of Darkness disco which is now more of a gay bar but TS girls do visit as well.
Many In The Philippines
The Philippines would probably be the second best country to meet ladyboys anywhere in the world. There are three main cities you would want to visit for this.
The first would be the capitol of Manila where you can find them on Burgos Street or at Cafe Havana. Secondly you can meet many Angeles City ladyboys on Fields Avenue by all of the girly bars in town.
You also can meet them in Cebu City mostly at Mango Square or Ayala Mall. Plus they will be extremely active on Filipino Dating Sites like Pina Love and Filipino Cupid.
Won't be hard to get 'dates' from them, and that first date can likely be at your home or hotel.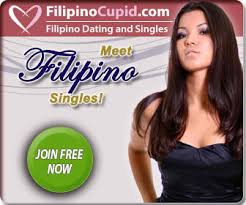 Thailand Is The Best
Thailand is probably the most tolerant country in the world for transsexuals. Plus it has huge red light districts where they all congregate.
For Bangkok ladyboys just hang around Nana Plaza or anywhere on Sukhumvit in the touristy area. In Pattaya they will be all around Walking Street and Beach Road.
You can also find many in Chiang Mai, Phuket, and just about any city you visit. Don't forget to use Thai Friendly and Thai Cupid before you go to make contacts and have them waiting for your arrival.
Brazil For Latina Shemales
If you want to meet shemales in Latin America look no further than Rio de Janeiro in Brazil. All you really need to do is hang out on the boardwalk in Copacabana and you will have many choices.
They will also be in Ipanema or you can find some near Vila Mimosa Red Light District. This is a pretty dangerous country so meeting them on Brazil Cupid might be a bit safer.
Other Cities In The World
No other cities in the world will compare when it comes to meeting trans, but there are still some options. In Europe you can go with Amsterdam or Frankfurt.
In America you would want to try Los Angeles which is obviously a very open minded town, or New York as well. Of course it won't be anywhere near as good as the Asian ladyboy scene, but at least there is something.
Other spots in Asia would be the Four Floors Of Whores in Singapore, plus there are some in Tokyo and China.
Meeting Ladyboys Online
The best ladyboy online dating site is MyLadyboyDate. It is extremely popular with the transgender community and you can find them from all around the world on it.
Of course some cities will have many more than others, but you never know where you may find one. Even if there isn't one nearby you can Skype with them and start a long distance relationship, or just have a naughty live chat.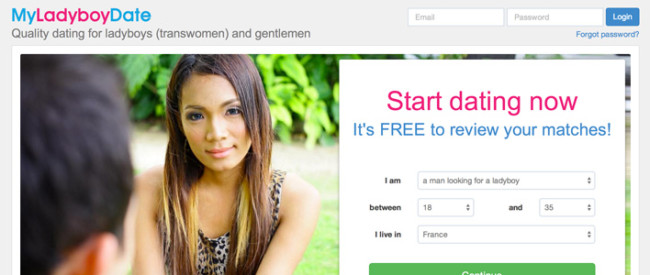 Ladyboys All Over The World
Good luck when trying to find them, in some cities they are pretty low key and other spots they are very in your face. If you wanted to read about how to plan a ladyboy trip to Southeast Asia check out this eBook guide.
Good luck when visiting any of the best cities to meet ladyboys in the world.