How To Avoid A Romance Scam By Ukraine Dating Agencies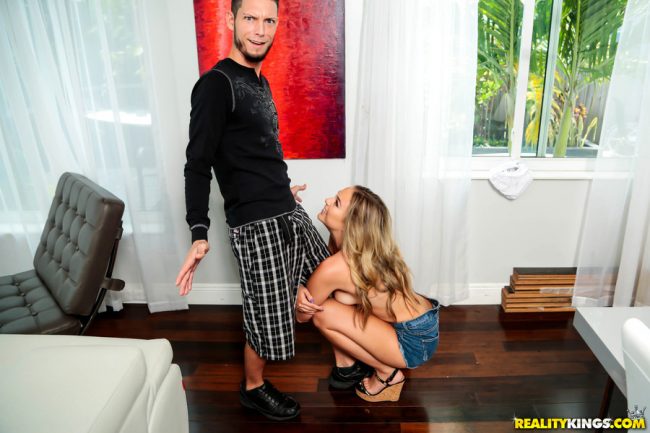 Thanks for checking out this post on how to avoid a romance scam by Ukraine dating agencies. There have been thousands of mail order brides to come out of this country over the years, but for every success story there are probably many more scams that have gone down.
We will try to give you a guide to help make sure that you do not get taken advantage of in the same way that so many others have been before. There are many sexy ladies in this country that would make a wonderful foreign bride, but there are also lots of people out there using this to their advantage.
Romance scams by Ukraine dating agencies have been going on for a long time, far before the advent of the internet. But the internet definitely has made them a lot easier to pull these days.
Twenty years ago most guys wouldn't even know where to begin to look for a foreign bride. Today all you have to do is fire up Google and type it 'Ukrainian bride' or dating agency or any of a thousand possible search options and you will get hundreds of links to click on.
But how many of them are actually legit? And more importantly why do you need to pay some agency in this modern era where online dating is so easy and prevalent?
There are so many dating sites that single women use to meet foreign men, you have no reason to even get an agency involved. A middle man will do nothing to help you and only raises your risk of getting taken advantage of.
How Romance Scams Have Evolved
Before the advent of the internet romance scams were around but they definitely didn't have the same 'customer base' then as they do now. All they could do is put up ads in the back of newspapers or in magazines and hope some guys fell for it.
They would send the guy a brochure with pictures of beautiful Ukrainian women and then help the guy get in contact with them, for a fee of course. Then after he chose the girl he liked he would send her a letter and 'she' would send him one back.
We put she in quotes because who knew if this girl even existed. There was a very good chance that this was just some scam agency stringing guys along after sending them pictures of amateur models on the other side of the world.
All of the letters would tell the guy exactly what he wanted to here, how she loved him and wanted to be his life partner. Oh ya, and please pay more money so that we can stay in contact together, don't worry baby I am coming to you soon.
It is easy to see how a Ukraine romance scam like that could work. There are lots of guys out there who are sick of the dating prospects in the western world and the dream of a really sexy foreign bride helps get them through the day.
Some scam agencies would just go for little paper cuts and keep charging guys a small fee. Others would go for big scores, like telling the guy if he sends them thousands of dollars that she will get a visa and fly to him soon.
Many guys probably avoided this and realized something was up. But it only takes a small percentage of romance scams to work for the bad guys to earn some big money.
Remember the average person in Ukraine earns a little under 5,000 Hyrvnia a month. At the current rate of exchange this is under $200 USD. A few thousand dollars is a years work for many.
Well now thanks to the internet these scammers have many more guys to try to pull a fast one on. Foreign brides and international dating sites are big business, there are so many different ways to meet women overseas.
Some of them are legit, sadly most are not.
Why Involve A Dating Agency?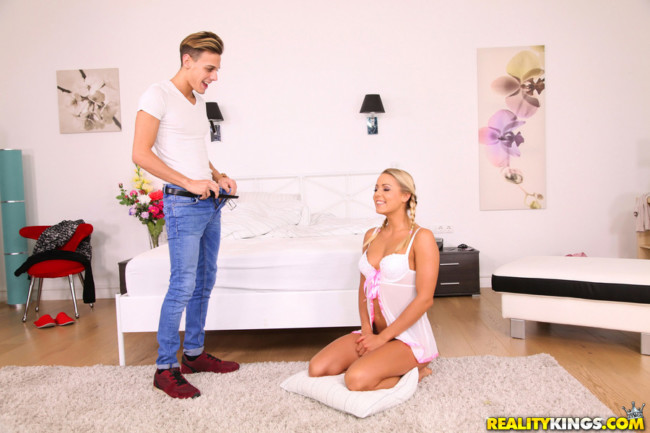 Back in the pre-internet days you really didn't have much choice other than to involve a Ukraine dating agency. Well, you could always fly there and try to meet some sexy ladies on your own but that isn't really practical for most guys.
But in this day and age there is absolutely no reason to involve a middle man like a dating agency. All you need to do is hop on an international dating site and start chatting on the women themselves, you can read their profile and check out their pictures and then send them a message.
If things proceed nicely then you can do a video call with her on Skype or Whatsapp. This is a great way to start a romantic relationship with a good Ukrainian woman, and you didn't need the help of anyone else to do it.
Using a dating agency will just add more variables into play and make it more likely that something goes wrong.
Avoiding Internet Dating Scams In Ukraine
Well they do charge a small fee, but it isn't much at all and it is just a one time thing. Depending on how long you sign up for it will either be around a dollar a day or half that if you want to sign up for a year.
There will be no more asking for money from then on. They do a great job of keeping scam and fake profile off the site, remember that this is a poor country so there are still some sharks around even on dating sites.
All you need to do is follow a few simple rules to avoid getting a romance scam on these dating sites. The first is the easiest, never send any money to a girl you haven't met yet. If she starts telling you about how she needs money for anything then you should probably move on to the next girl.
When you ask her to do a video call only do it on Skype or Whatsapp. Don't use some off brand chatting service or she might be trying to hack your computer, anyone can get Skype so make her use that.
Also some guys like to have 'naughty' video calls and get naked on cam or send pictures. If you do this then make sure that you don't show your face in that same video or picture or they may try to blackmail you.
Don't put yourself in vulnerable positions, and most importantly don't send anyone any money to avoid internet dating scams in Ukraine.
It Is Easier Than Ever To Find True Romance
It really is easier than ever to find true romance and a loving foreign bride. We can now all get in contact with people from all over the globe in ways that were never possible before.
The dating prospects in many western countries are pretty bad these days. There are plenty of women from other countries who still know how to treat a man the right way.
Just think with your big head and not your little one and if something sounds too good to be true don't believe it. Don't send any money before you meet anyone and be sure to video call so that you know you aren't getting catfished.
Now that you know how to avoid romance scams by Ukraine dating agencies you are well prepared to find the foreign bride of your dreams.