Reviewing The Best Strip Clubs In Odessa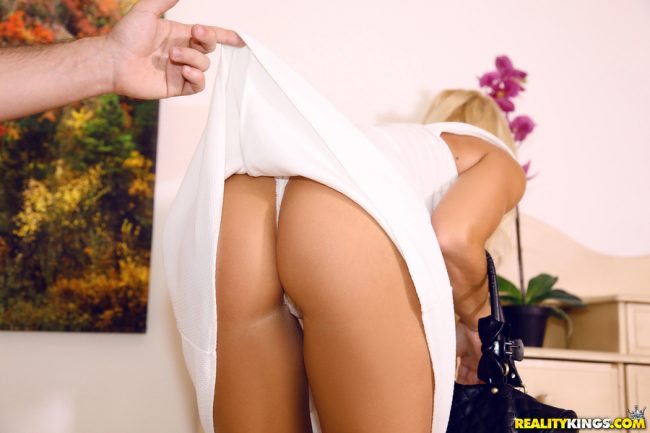 Many guys visit this city every summer for the beach and see more T&A on display during the day then they could ever imagine. By the end of the night a lot of them end up at the best strip clubs in Odessa to see even more.
Some of them are just hoping to see some hot nude girls, others are hoping that there will be some fun to be had in the VIP rooms. Well, there will be some fun but you shouldn't be expecting to have sex in Odessa strip clubs.
Expect to spend a lot of money to get the same blue balls you got earlier when checking out the single girls at Arcadia Beach. If that is enough for you then you can definitely enjoy your time.
We will start off by mentioning the best strip clubs in town if you decide to give them a go. Then we will break down the prices and also mentioning how to avoid scams.
These can be some sketchy gentlemens clubs for a tourist to go and get drunk at. If you found this page while looking to meet girls for dating then check out the best online dating site in the Ukraine instead of trying to pick up gold digging strippers.
Best Strip Clubs In Odessa
The best strip clubs in Odessa with the hottest nude dancers are:
The thing that makes a topless strip club the best is the lineup of girls and that can change very quickly. One might be the best in October and the worst by December.
Or you could show up when the hottest naked lady dancers are all off work on the same night. On any given night one could be better than the next but the Office has been receiving good reports recently. They also allow free entrance to expats on Fridays and on Mondays the lap dances are discounted to 300.
Strip Club Prices & Scams
The good news is that the prices at Odessa strip clubs are not that expensive. The entry fee is generally between 100-200 UAH, at the current rate of exchange that is in the $5 USD range.
Lap dances on the floor will cost you 400, you can pay a lot more to go to the VIP rooms but you won't get anything extra out of it so it is kind of a waste of money. But what you really need to be careful about is not getting scammed.
Hopefully if you just visit the Ukraine gentlemens clubs with pretty solid reputations we are about to list you won't need to worry about that. But it is always wise to take extra precautions, in this part of the world they don't just overcharge you the cost of one drink.
Instead they will ask you to buy a drink for a girl then when the bill comes you get charged for some ridiculously expensive glass of champagne. To avoid this follow the simple tips of:
Don't run up a tab
Don't pay with a credit card
Confirm the price of everything you purchase
Pay for it right as they bring it
Don't get sloppy drunk
If you do those things it will make it much harder for them to rip you off and they will likely end up looking for an easier mark.
No Sex In The VIP Room
We know we already mentioned this before but we want to stress it one more time. These are not brothels and no matter what a girl tells you it is very unlikely to happen.
Odessa strippers can be pretty cut throat and they might tell you they will do certain things just to make a sale. Once you are back in the VIP room and they don't put out they know there is nothing you can do.
Have Fun At Odessa Strip Clubs
You can see some very beautiful women at these clubs and if you get a dance they can be a little hands on. Unfortunately your hands are the only thing that are likely to get to explore at an Odessa strip club.
You may want to try to use Ukraine Date to meet single girls in this city and set up some dates. There are a lot of nice romantic restaurants downtown or by Arcadia Beach that make for a very nice setting.
The girls here are known to take a couple dates to crack so try and Skype with them first and then do a quick coffee date to get the first one out of the way. Then invite them out for dinner, dancing, and drinks and hope they are comfortable enough to come home with you.
This city is a whole lot of fun in the summer months, during the cold winters it is much more barren. Good luck when visiting the best strip clubs in Odessa.