Best Cities To Meet Girls In South Korea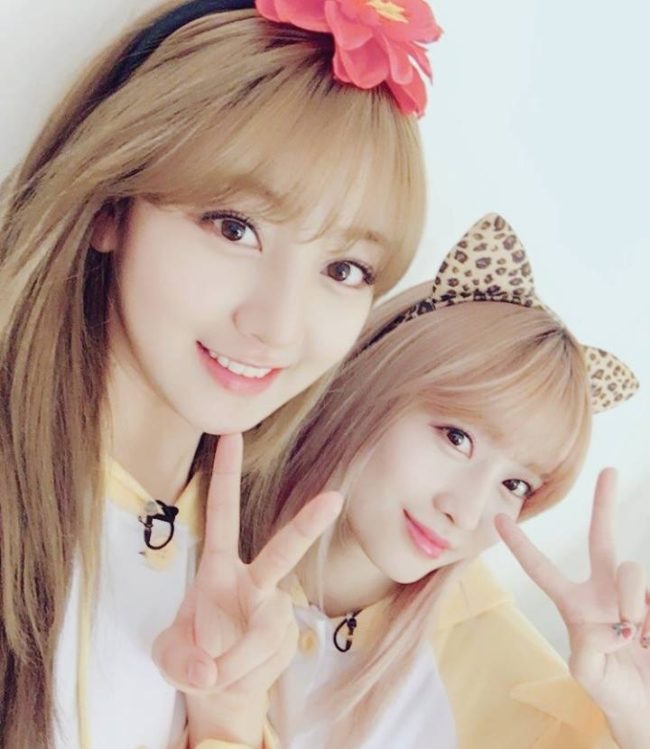 This post will fill you in on all of the best cities to meet girls in South Korea. This is a really awesome country to visit and single men can definitely have a great time if they decide to go.
You can find some very beautiful Asian women here, and the culture makes for a very unique experience. While the sexy South Korean girls may not be as easy to hook up with as some others around Southeast Asia you should still be able to find some who have an interest.
Many of them are all in on the K Pop culture, but plenty are also interested and curious about the outside world. Before we give our write ups on these cities we want to have a brief section to fill you in on what to expect when you go out here and share some tips to help you have a better experience.
Knowing where to go is very important, but there are some major cultural differences at play that you need to be prepared for. Once we have filled you in on those we will give some short write ups on a handful of good cities in South Korea for meeting girls.
We won't go too in depth on any in this post, but please click the links given if you want to read more on any of them. Then once all the cities are covered we will throw some shine on the best online dating sites in the country to help you get even more ready before your trip begins.
Cultural Differences In Dating & Hooking Up
We will be doing some generalizing here and throughout the post. Of course not every situation will play out the same way, but the percentages do tend to win out long term. Like in just about every country around the world expect to find more slutty Korean girls in the biggest cities, and more prude girls in the smaller ones.
People grow up a lot quicker in a mega city, and life moves a lot slower in the more provincial places. Even in the major cities one night stands are not super common, but you never know. You will probably notice two things when you go out in the nightlife to try and pick up girls.
The first is that very few if any of them will be making eye contact with you. It is considered rude to make eye contact with a stranger here, so if you are the type of guy who likes to stand at the bar and scan the room for looks of interest you may never get any.
If you see a sexy South Korean girl who isn't with a guy go introduce yourself whether she gave you one or not. The second thing is that the guys here aren't too fond of foreign men coming in and having sex with 'their' girls.
Expect some of them to do their best to make the girl you are talking to uncomfortable; often times it just means staring at her but some will be more forward and may butt in on your conversation. It won't come to blows unless you escalate it, but if you spend enough time hitting on single ladies at bars and clubs it is likely to happen a few times.
The last thing we should mention is an obvious one, but if you can't speak their language it is going to be a lot harder. However some girls will be so interested in foreign men and outside cultures that it won't even make a difference.
Insane Nightlife In Seoul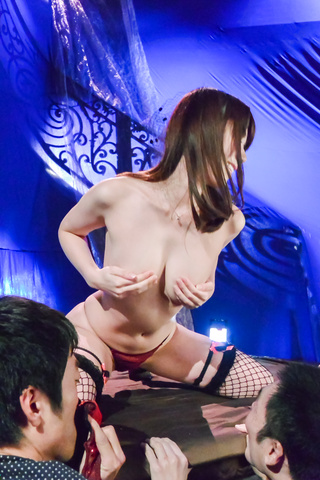 This list isn't really a ranking, but Seoul and the great nightlife you can find here would be at the top even if it were. This is by far the biggest city in the country and it offers more of just about everything.
Plus the sexiest girls in South Korea will often move here, or visit often to go party in the trendy Gangnam District at places like Club Made. Hongdae is another great nightlife district here and you should check out NB2 there.
Itaewon is the main expat and tourist bar district in the city, B One is a popular spot there right now. This is where you can meet sexy girls who are going here because they want to meet (and hopefully hook up with) foreigners.
This will also be the most expensive city in the country, and like most massive towns expect traffic, long lines, and all that fun stuff.
More Sexy Girls In Busan
If you want to go try and pick up girls in Busan then Haeundae Beach and the surrounding area would be the place to be. Getting an AirBnb near there will have you in a prime spot for day game in the summer and nightlife year round.
Right now sexy girls love to go party at Club Kudeta.
How About Gwangju?
We can't think of any reason why a single guy couldn't enjoy a trip to Gwangju, and if you get lucky you might enjoy it a whole heck of a lot. The nightlife here can be found downtown and in Sangmoo. Panfic is a cool club you should look into.
More Girls In Daegu
Rodeo Street is similar to Itaewon, it is where single girls in Daegu who want to hook up with foreign men go to party. If you prefer to get more immersed in a locals nightlife scene then the Yasi-golmok area has the best nightclubs.
Sexy Korean Dancers
We didn't want you to get overloaded with info so thought that was a good time to share a video of some very sexy Korean dancers. Not that there is ever a bad time to show hot girls dancing like that.
Back to the list, Daejeon is the last city we are going to talk about for now but we may add more in the future. There are a few nightlife areas here like Dunsan-dong, Gung-dong and Yongsan-gu. A cool bar to try and mingle with single ladies is Santa Claus.
Meeting South Korean Girls Online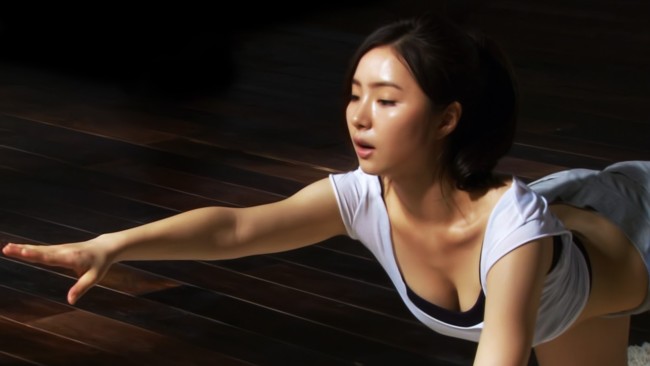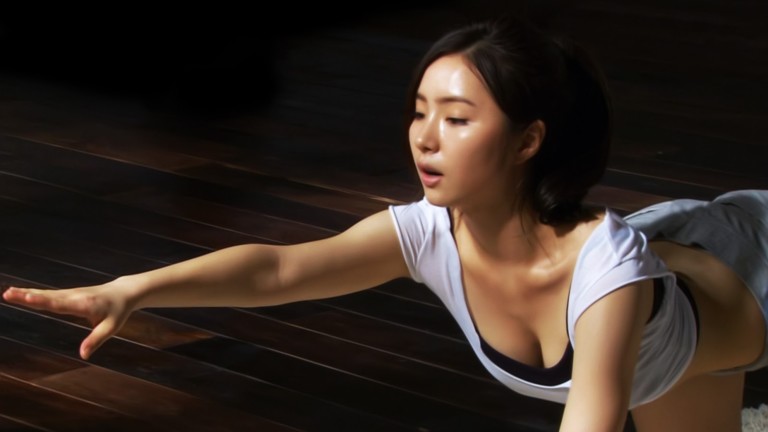 Don't forget to click any of those links if you want to learn more. We assume just about every guy reading this will visit Seoul on his vacation, but we aren't sure which others you will prefer.
One thing you may want to do is fire up a dating site before you start booking your flights and places to stay. That way you can see which cities you are getting interest in from the girls so you know which you should visit.
Showing up in town with women dreaming about you before you have even met is definitely going to give you a better shot to go on dates, hook up, or do whatever it is you hope to do. If you just get off the plane empty handed then you will put it all on your abilities to pick up on the ground and there are no guarantees with that.
Another option, and the one most guys take, is to just plan your trip and then a week before you visit a city in South Korea start meeting sexy girls online then. That can work really well too because often times girls lose interest if you haven't actually met up within a couple of weeks.
Either of those strategies will work, the key is to find the right cities for you and then put in a little time chatting with girls online. Look guys, online dating is really easy in Asia but there are a few rules you need to follow:
Don't be an asshole or a pervert
Don't ask for nude pictures
Don't send them dick pics unless they ask you to
Don't try to get them to have cam sex
Just be a nice guy
A lot of guys can handle being nice and respectful for 10 or 20 messages, but then eventually they get bored or horny and turn into a pervert. Here is a good idea: don't do that!
When it comes to dating or hooking up with sexy girls in South Korea the most important thing is getting them comfortable enough to spend time alone with you. If you send them a dick pic they will just block you, if you ask to see their tits they will do the same.
There are plenty of ways to find porn online, don't blow your chance to actually have sex just to see another pair of boobs. If you can play it cool you might be able to motorboat them, not just look at a small image on your screen.
This post has all the info you need to succeed. Choose some towns you want to visit, fire up a site, chat with lots of girls and see which ones have an interest in meeting you. Remain a respectful gentleman throughout your chats and on your dates, then let the fun happen behind closed doors.
There are plenty of apps and sites out there to meet sexy girls online here. Because this post is in English we bet there are some tourists reading it.
If you are still in your hometown dreaming about taking a trip try using Adult Friend Finder to find girls for sex near you right now. It is a great site for fast hook ups, and Adult Friend Finder is doing great in American, Canadian, European, and Australian cities these days.
Good luck on your trip to the best cities to meet girls in South Korea.