Guide To Strip Clubs & Brothels In Lisbon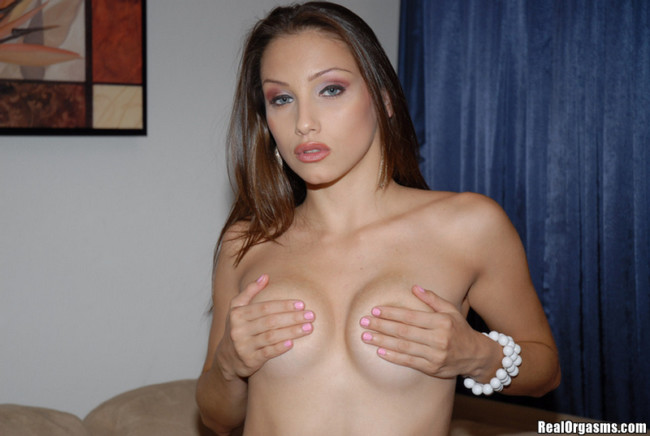 Welcome to our guide to strip clubs and brothels in Lisbon, Portugal. All cities around the globe are a little bit different when it comes to adult entertainment and you can never be sure which is best for the town you are visiting.
In our Lisbon sex guide we talked about the strip clubs and brothels and didn't have great things to say about either. That doesn't mean you can't have a lot of fun at them, but they really just are not the best option in this country.
Meeting online escorts in Portugal is the best way to monger here, as it is in many places around Europe these days. But we have already covered that before and some guys don't like some of the hassle that comes with online shopping.
This post will break down the best topless and fully nude strip clubs first and then the best brothels in Lisbon as well. We will give some tips on how you can have a better experience when you visit either.
If you aren't really into mongering then this post on meeting single girls in this city is probably more your style.
Best Strip Clubs In Lisbon
We aren't really a fan of the strip clubs in Lisbon for one main reason: you are going to pay as much to get blueballed as you would pay to get laid in other places. A night out at a topless bar may very well cost more than an online escort or visit to a brothel.
Sure, seeing a bunch of hot topless or fully nude girls on stage isn't a bad way to spend an evening. But after you pay a cover charge, buy the very over priced drinks, and maybe get a lap dance or two you are probably dropping 50-100 euros if not more.
As you will read soon that is what the brothels charge, why only look when you can actually have sex? There is a small chance you might have sex in the VIP rooms at a strip club but don't count on it, most girls who claim you can are just trying to rip you off.
All around the globe strip clubs are some of the scammiest places you will find. Remember to never run up a tab or pay with a credit card and confirm prices for everything before you go.
With all of the negative stuff out of the way some of the best strip clubs in Lisbon are:
You can also find some smaller gentleman's clubs over on Pink Street along with other bars and nightlife. Overall the strip clubs are like the erotic massage spas in Lisbon, you can have some fun but you might as well just be at the brothels from our next section.
Best Brothels In Lisbon


You may want to go head to the strip clubs for some eye candy before you visit one of Lisbon's brothels. They are not known to have that hot of girls so you might need to put in some leg work to find a really hot hooker inside.
One thing you can do is try to go to the Gp-pt online escort forum where guys talk about different hookers around the country. The brothels are not a huge topic but if a new hot girl pops up she usually gets mentioned somewhere.
Or you can visit the brothels and if you want to be a repeat visitor get their Whatsapp number. Then contact them before you want to head over and ask to see pictures of the current lineup.
If they know you are a repeat customer they won't be sending you any fake pictures and you will be able to trust what they send. So if you message out all of the best brothels we are about to mention you can find which has the best current lineup without having to actually travel to each.
You don't want to just pop on their websites and try and go with the pictures of the call girls they post online. They are rarely the actual prostitutes who are available, but if you contact them on Whatsapp they should send legit pics.
When you first enter you will be shown to a waiting room and be presented with a lineup. Often times each girl will come in, introduce herself, and then you choose which one you like at the end.
The prices are generally 60 euros for a half hour or 100 for a full hour. If you wanted a longer time then you could ask the manager when you arrive.
If you choose the hour option and finish after half an hour you can often get a second bang in if you want, or the girl might just give you a sensual massage. One thing that is different in this country than at other brothels in Europe is that 'extra services' usually don't cost extra.
If you want something like a blowjob without condom, to cum in the girls mouth, or to have anal sex you won't have to pay extra if the girl will allow it. That doesn't mean every girl will do those things, most won't do anal or let you cum in their mouth.
But unlike in many places you won't have to haggle and pay 20-50 euros extra for that service. The girl either does it or she doesn't, but you don't need to pay extra to make it happen.
Some of the best brothels in Lisbon are:
New Center at Ave Marques de Tomar 33 on 5th floor
Michelle & Assistentes at Ave Migual Bombarda 1 on 3rd floor
NewLux at Conde Sabugosa 21 on 1st floor
Jardim do Eden at Ave Joao XXI 43 on 3rd floor
Relax Corpo at Ave de Berna, 23 on 2nd floor
VIP Celine at Ave República 52 on 8th floor
You might be able to learn about some new ones on the Gp-pt forum we mentioned before. Overall the quality of the lineups here isn't known to be that great which is why so many guys choose to meet hookers online instead.
Another place worth mentioning is the Gallery Club which is a freelance prostitute bar. You can find hotter hookers there and then take them back to your hotel or apartment for around 150-250 euros an hour.
If the prices are too high then hop on Adult Friend Finder and try to meet some horny girls near you that you don't have to pay. Did you know there are over 700 active female users in Lisbon currently using Adult Friend Finder as of early 2018?
In many cities around the world there aren't many girls on it, but in this city that is certainly not the case.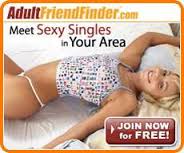 Have Fun At Strip Clubs & Brothels
While these aren't the best way to find high quality adult entertainment for single guys in this city they serve their purpose. Just remember to not run up a tab at the strip clubs and try to get a brothels Whatsapp number if you plan on returning.
If you wanted to read about some good budget vacation options for single guys check out this eBook guide. You can find cheap mongering around the globe and take a really fun vacation without spending a lot of money to do so.
Hopefully this guide to strip clubs and brothels in Lisbon was helpful to you.