Reviewing Spearmint Rhino Strip Club in LV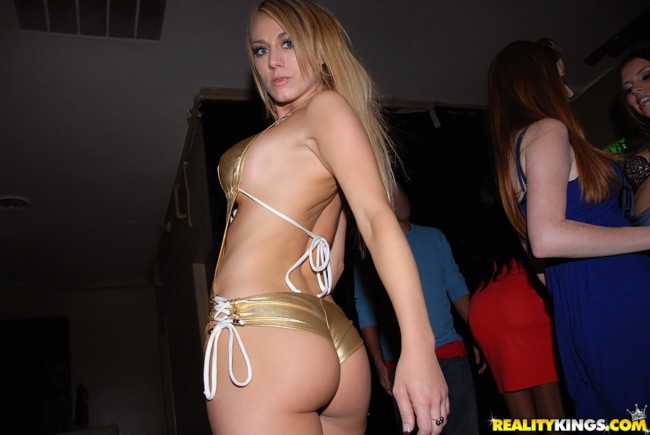 When guys head to Vegas they want to party, and many want to head to the famous Vegas strip clubs. Well this is without a doubt one of the best, so we wanted to give our review of Spearmint Rhino LV strip club.
The club has been undergoing a renovation but is still open while they are working on it. Don't worry, the sexy girls this place is known for will still be there.
The Spearmint Rhino LV is located at 3340 S Highland Drive, but don't worry every taxi driver in town will know it and know it well. If you are a local you can get in free by showing a local ID, if not there is a cover charge of $50.
If you Google 'Spearmint Rhino free entry' you can find many ways to get in for free. Or you can just use this link which has free passes to many clubs around town.
If you use their free limo service you can also get in free, but they will expect you to buy a bottle or a table if you go that route. Since the club is in the process of a renovation that will almost double its size it is hard to say what it will look like when its finished.
For the longest time it has had one main stage in the middle where there were always 2 and sometimes 3 sexy strippers showing off their topless bodies. After you enter if you take the first left there is a smaller area where 1 girl will be on stage. There are also some VIP rooms there.
Then after you pass the bar and main stage there were 2 smaller stages that were big enough for 1 girl. The sexy ladies will rotate from the main stage to the smaller stages.
If you can get a seat by the main stage that is probably best, that way you will get to see all the girls perform. If you are located by one of the smaller stages and the hottest stripper doesn't come near you then you will miss out.
On that note, lets answer the main question that every guy wants to know.
How Hot Are The Girls In Spearmint Rhino LV?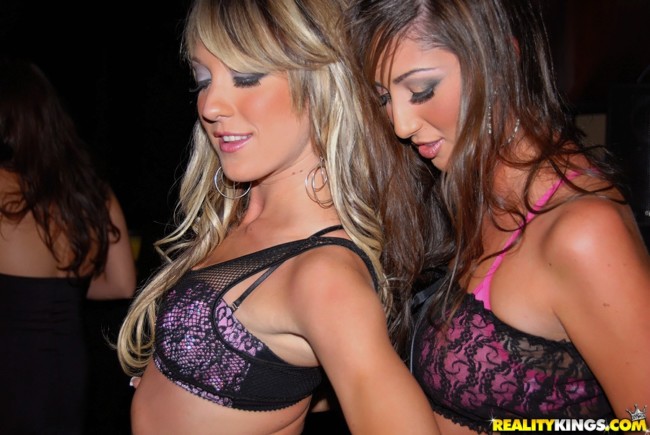 Lets try to answer it like this. Las Vegas is the most profitable place in the US for a girl to be a stripper. When guys go to Vegas they do so knowing they are going to spend a lot of money.
Strippers are like everyone else, they want to earn as much money as possible when they work. If you go to a strip club in most cities in the US all of the girls will be from that city.
When you go to a strip club in Las Vegas the girls are from all over the country. Some move to Vegas to be strippers, others fly in for the weekends. They can make a hundred dollars an hour or more on average, so if they fly in for a weekend they can easily make four figures at a gentlemens club here.
Subtract flights and hotel costs and they still are making much more than they would at their local club. Many of the LV Spearmint Rhino nude dancers even fly in from Los Angeles, you would think the earning potential in LA would be huge also, but apparently not.
Another factor is a lot of girls don't want to 'shit where they eat' and have someone they know show up at the club and tell everyone they are stripping. All of this leads to many of the hottest strippers around the country coming to Vegas to work.
Since Spearmint Rhino is widely considered one of the top in town, if not the top, it attracts many of the hottest girls. Long story short, you are going to find sexier strippers here than just about anywhere else.
Another important factor is the great ethnic diversity you will find here. Not only are Nevada and California very diverse states but you are getting girls from all over.
That means there are so many smoking hot Asian girls, Latinas, black girls, white girls, and exotic mixes as well. Whatever type of girl you think is hottest you will find a nice one here.
Just remember there is a lot of variance, the girls don't exactly have a 9 to 5 schedule. They are independent contractors (they actually pay to be able to work) so they can come and go as they please.
That means some nights you might get the B team, but Spearmint Rhinos B team is going to be better than most others gentlemens clubs best.
The Prices At Spearmint Rhino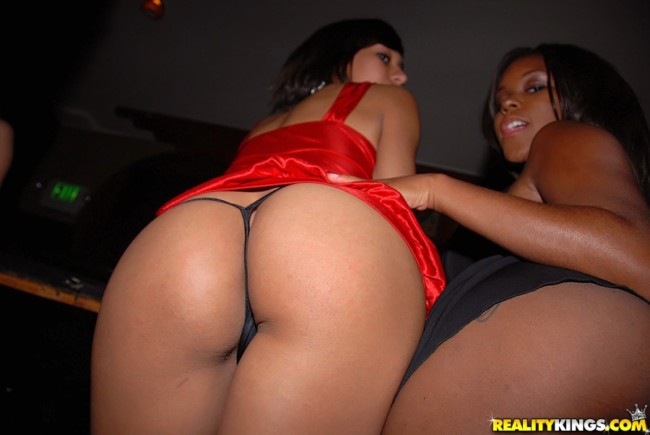 As mentioned it will cost you $50 to get in if you are not a local, but if you use that link from above you can get some free entry passes. The drinks are pretty expensive, expect to pay $8 or more for a drink.
If you head there before 7pm there will be a happy hour with beers for $4. It is open 24/7 but of course there will be many more girls there at night than during the day.
You can get bottle service for $250 which will get your group a table to sit at, usually it is in a little roped off area upstairs next to those 2 smaller stages we mentioned earlier.
There are a variety of different dances that you can purchase. You can get a $20 dance on the floor where the sexy stripper will dance topless and give you a 1 song lap dance.
How much touching you are allowed to do will depend on the girl. Don't expect to be able to hold her tits throughout the song, but most girls will allow for a quick grab or two, and to feel their ass.
Some won't even let your hands touch them at all. Many will try and talk you into three dances for $60 and might tell you that you can do more touching if you do that.
There is a mini VIP dance that costs $100 for 3 songs where more touching will be allowed. Then there is the $400 VIP that comes with a bottle of champagne and gets you an hour in the back room with the girl.
We know what you are all thinking, so lets answer your question next.
Can You Have Sex At An LV Strip Club?
No you won't have sex in any LV strip club, and don't even try. If a girl is telling you that you can have sex in VIP she is almost certainly trying to rip you off. Have guys had sex there in the past? Probably, but not often.
More likely the girl is going to take your $400, give you a standard VIP dance, and know there is nothing you can do about it. Cuz really what can you do? Make a scene? Enjoy getting tossed out by 10 bouncers.
If you want to try and have sex with a stripper from Spearmint Rhino LV your best bet is to get her number or Facebook and invite her to your hotel later on. It probably won't work, and if it does she will want A LOT of money most likely, but that is your best chance.
If you want to read about ways to try and actually have sex with girls in Vegas check out that link.
Do The Girls At Spearmint Rhino Dance Naked?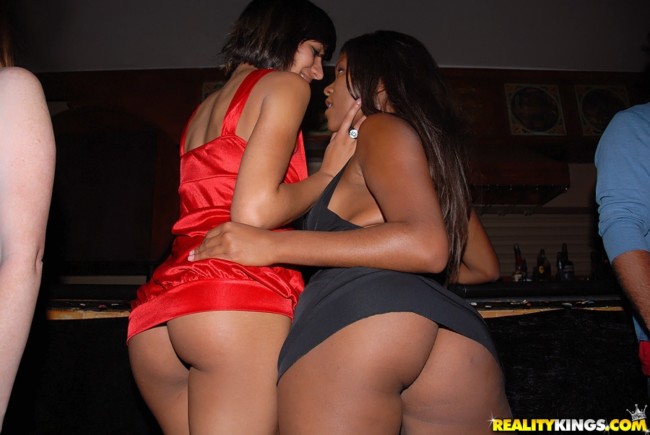 Not fully naked, it is a topless club though so no pasties. They will all be in thongs and will take their tops off when they do a dance on stage or give you a lap dance.
The amount of touching will vary from girl to girl. The more money that you spend the more your hands will be free to roam.
If you wanted to find some slutty girls in this town to hook up with use Adult Friend Finder. There are over 400 active females users in this city on that hook up site as of earlier this year, how many do you think are topless dancers?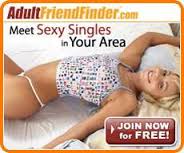 Have Fun At Spearmint Rhino In V
Its good that they are doing a renovation, this was the most popular strip club in Las Vegas and nowhere near as big as Sapphire. Most of the time there was enough room, but on holiday weekends or when there were big conventions or event in town it could get too crowded.
If you want to see some of the hottest topless lady dancers gathered in one place on the planet then this might be your best shot. There are so many sexy bodies here you won't believe your eyes the first time you walk through.
Hope you enjoyed our Spearmint Rhino LV strip club review.