Cities For Foreign Men To Meet A Girl In The Philippines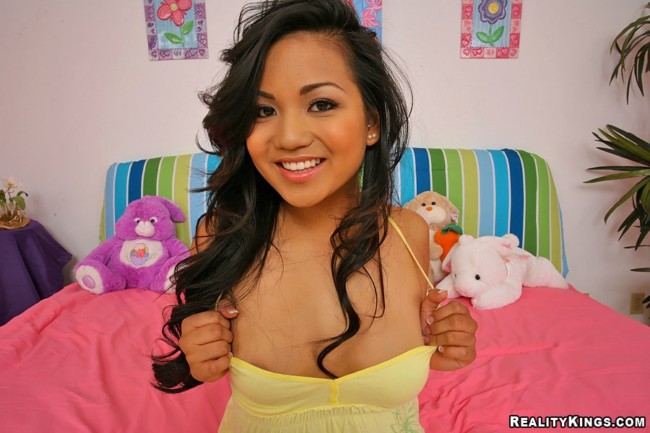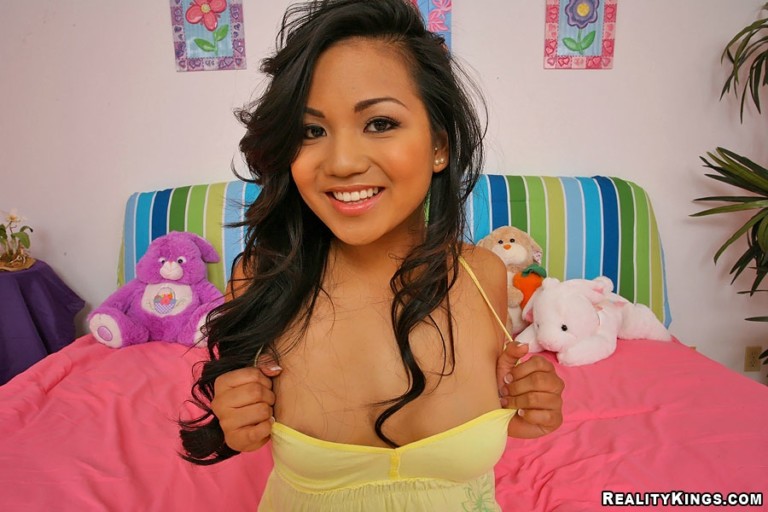 Not everyone has the same goals when thinking about this. For this post about the best cities for foreign men to meet a girl in the Philippines we are going to break it down into a few different categories.
First we are going to talk about the best place to meet Filipina hookers. Why are we starting with the ladies of the night? Because we assume most guys reading this are probably not actually living there and if you are only in town for a short while hookers are the easiest way to get laid.
Even if meeting and hooking up with Filipina girls is about as easy as it gets anywhere in the world on a vacation you probably shouldn't be bothered. There are still many complications that come from it like them being very flaky.
If you go to the right city for hookers then the prices will be pretty cheap and you won't have to deal with flakes, lies, or other common things girls in the Philippines do. Instead you pay to avoid the hassle.
After that we will talk about where foreign men can meet a girl in the Philippines that will be down for casual sex. Put in a bit of effort, much less than is needed in your home country, and you can get laid often.
Some guys just don't like paying hookers. Others will want to make an attempt with non pros first and leave the ladies of the night on the back burner if needed.
Finally we will talk about the best city to meet a good woman in the Philippines for a serious relationship or even find a Filipina wife. They definitely would make a great foreign bride if you can find the right one.
As always there will be a lot of generalizing when comparing girls in different cities. We may tell you that one city is full of bar girls you shouldn't trust, but that doesn't mean that you can't find a good wife there.
Or when we say another is a good place for casual sex that doesn't mean every girl is a ho and down to hook up quickly. Just keep that in mind as you read along.
Angeles City Has Many Ladies Of the Night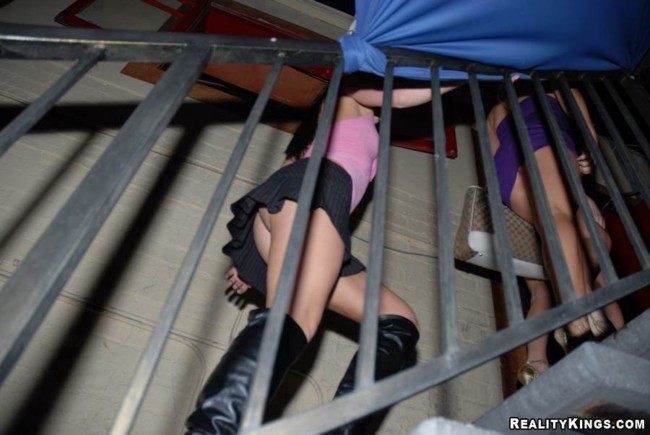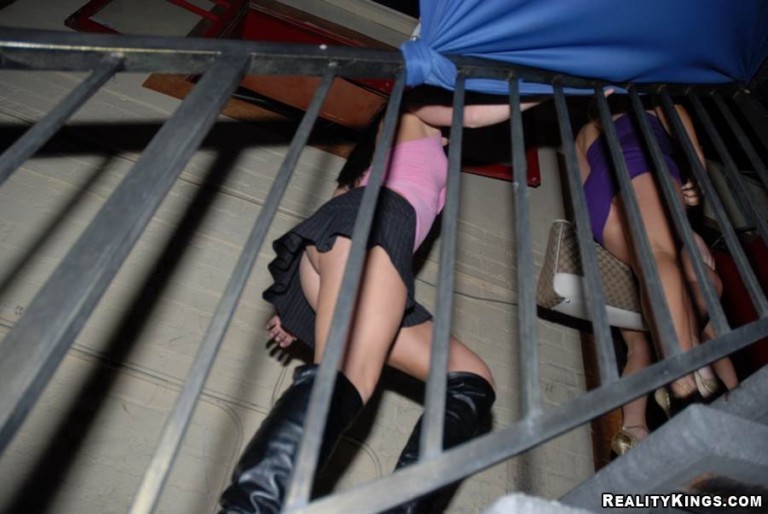 If you are only on a short trip then finding sex in Angeles City is probably the easiest way to go. This is your standard hooker city in Southeast Asia.
There is really nothing else to do there other than go to girly bars, drink, and bring sexy Filipina ladies of the night back to your room. But the Philippines is a country that really doesn't have much touristy stuff to do anywhere outside of going to the beach.
So why is Angeles City the best city for hookers in the Philippines? It is cheaper, it is easier, and the sexy ladies generally have better attitudes.
The 2nd best spot for hookers would be Manila, but the prices are going to be twice as much at the girly bars. For freelancers you are going to pay 2x or 3x as much as well.
A barfine in Angeles City will run you around 2500-3000 pesos at most places. But that is all you pay, plus maybe a 500 tip to the girl.
In Manila you pay a 3k or 4k barfine, but all of that goes to the bar. The girl will then negotiate her payment on top which will be in the 3k or 4k range as well.
If the ladies of the night at Burgos Street were twice as hot it would be one thing, but you see pretty much the same quality in both places. There might be a handful of girls on Burgos a bit hotter than what you find in Angeles City, but they get snatched up quick and charge a premium.
Aside from the cost, logistically speaking Angeles City is just far more manageable. The traffic in Manila sucks and things are spread apart. Do you really want to spend your vacation in a taxi?
In Angeles City you can rent a hotel near Walking Street and have everything you need either walking distance or a couple dollar trike ride away. The whole point of going with hookers is to make it easy right? Well nowhere is easier than Angeles City.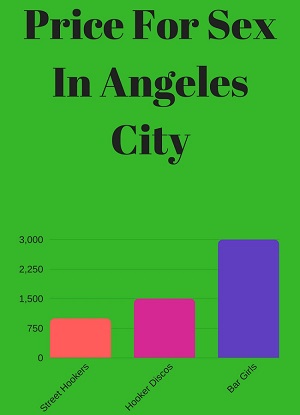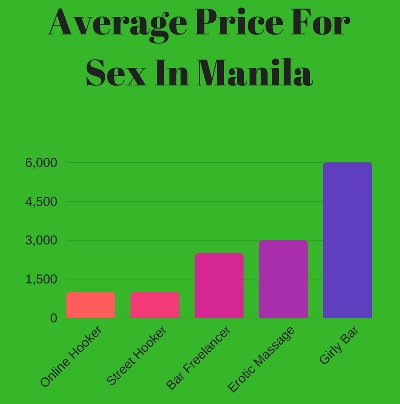 Easy To Hook Up In Cebu City Or Manila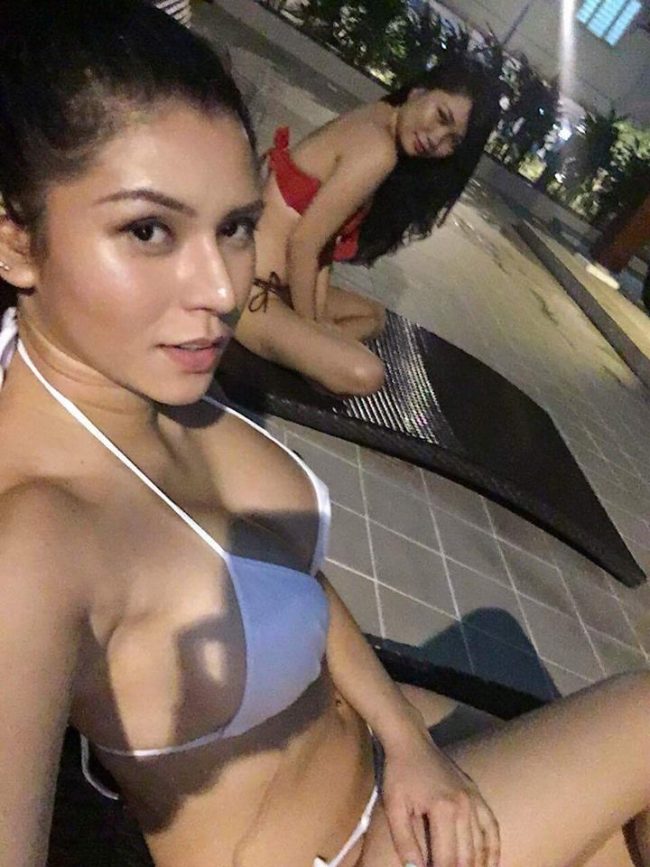 Let us preface this with if your goal is to have casual sex and easy hook up type relationships the longer you are in town the wiser this strategy is. If you are coming for a week, or even 2 weeks then the hooker route is probably your best option.
Why? You only have so many days here and need to maximize your time. You can't waste it dealing with flaky Filipina girls who are infamous for playing games.
Even with women in the Philippines seeking foreign men who are more open to casual sex then just about anywhere it takes time to build it up to a good level. You need to meet lots of girls, be their friend, and make them comfortable with you.
You can also try picking them up at nightclubs but then you are likely to be dealing with hookers and may not realize it. If you are going to spend a significant amount of time there then forgetting about ladies of the night and looking for casual hook ups and a girlfriend for a week is the best strategy.
Filipina girls are extremely approachable and friendly. If you see a pretty one don't hesitate to say hello. But only a small percentage of these girls are going to be looking to hook up with foreign men knowing it isn't going anywhere.
That means you need to make a lot of contacts, and the easiest way to meet a girl in the Philippines is using Filipino dating sites like Filipino Cupid and PinaLove. You can message hundreds of girls in a day, that is more than you can meet in public in months.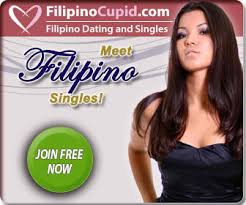 We named the Philippines as one of the 3 easiest countries in the world to meet girls for sex online. Just remember there are some hookers on the sites to, so if you don't like hookers you need to screen them out.
We would probably rank Cebu City ahead of Manila just because the traffic is not as much of a hassle and the cost of living is less. If you want to read a gameplan for meeting single girls in Cebu City or Manila check out those links.
Meet A Good Woman In The Philippines In Davao City
You may be wondering why it is better to meet a girlfriend for a week in one spot and a good Filipina woman to be a wife in another? Let us clearly break down our thought process.
Girls in bigger cities grow up faster. They have more guys attempting to hook up with them, and many will break down sooner. This country has the highest teen pregnancy rate in Asia so the girls are sexually active at a younger age.
Most guys would prefer to marry a good woman who hasn't had a lot of partners right? Well, the girls in Manila and Cebu City that you are most likely to easily meet you and hook up with probably have done so with other guys as well, maybe often.
You absolutely could find a good innocent girl in Manila, or anywhere in the Philippines. You also may find one who tells you she is innocent after hooking up with a different guy she met on PinaLove the night before.
Davao City has the right mix of big population but provincial lifestyle. The girls are harder to get into bed, and the vast majority of them won't give it up until they are in a serious relationship.
If you just want fun then this is a terrible option. If you want a serious relationship with a good woman in the Philippines it is probably the best option. There are plenty of other 3rd tier cities with 'good' girls around, Davao City just happens to have the biggest population giving you the most women to contact.
Other Cities To Meet A Girl In The Philippines
We would definitely say those are the top three cities for a foreign man to meet a girl in the Philippines but there are other spots you can go. There are many hookers selling sex at Philippines beach vacation destinations, in particular Puerto Galera and Boracay.
So if you want to combine a beach vacation with ladies of the night you can go there. Or you can go live in a tropical paradise like Palawan and hope to meet a local island girl.
There are also a few towns that have lots of universities. Dumaguete could be a great place if you get in with the right Filipina girls social circles.
Baguio is in northern Luzon and is in a mountainous area. The temperature is quite a bit lower here than in the rest of the country if you want to escape the tropical heat.
There are quite a few universities there as well. Just remember that if you are trying to meet Dumaguete or Baguio girls they are going to be similar to Davao and the type of place to try to find a good Filipina woman.
Sure, with lots of uni girls around there will be some wanting to hook up. But in general the bigger cities are going to have more easy Filipina girls. Cagayan de Oro is another city to consider but many foreign men are scared off by Mindanao at the moment.
Then there is also Dumaguete which is a university town with lots of 20ish year old Filipina girls. Iloilo is a provincial town with limited nightlife but lots of good women around.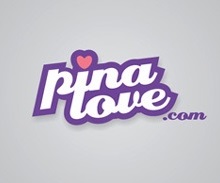 Good Luck Meeting The Right Filipina Girl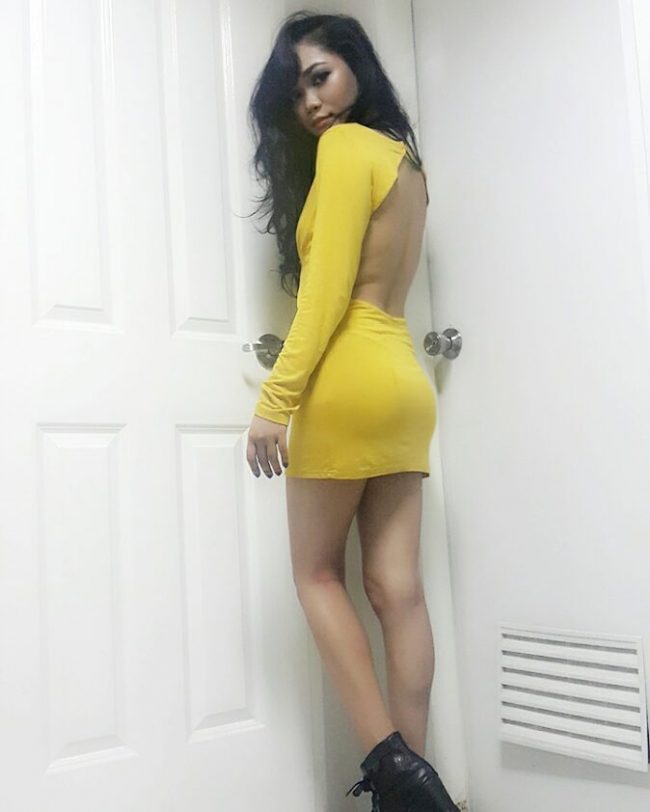 Whatever you are looking for you can find it here. Whether you want a hooker, a girlfriend for a week, or to find a good woman in the Philippines for marriage they all will be available.
They are very active on Filipino Cupid and PinaLove. They have a huge interest in foreign men so your 'exotic value' may never be higher.
Remember there was a lot of generalizing here. There are many sweet girls in Angeles City who grew up in a province, didn't go to school, but would make very loving wives.
However there are also lots of ladies of the night who are sharks there that will tell you they love you so that you start sending them support through Western Union. Then once a month they get all of their supporters from around the globe to send on the same day and throw a party.
On a vacation where you let your dick do the thinking it will be hard to figure out if you are talking to an innocent girl or a sweet one.
Hopefully this post on the best cities for foreign men to meet a girl in the Philippines will help your trip go more smoothly. This travel guide for single guys breaks down more of the mongering and nightlife in the cities most guys visit on their trip.