Foreign Men Dating Single Ladies In Cebu City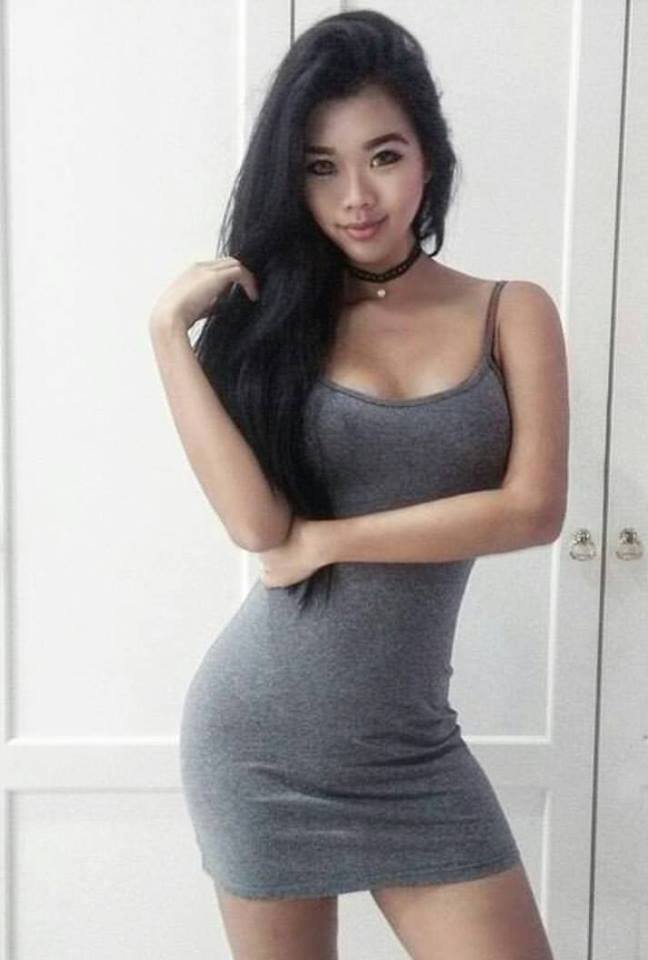 When foreign men try to meet and date single Filipina ladies in Cebu City all you need to do is have boots on the ground and make an effort. As long as you aren't a total creep you will be able to get lots of dates.
Most guys probably know it by now, but meeting and dating sexy single ladies Cebu City will be as easy as dating anywhere in the world could be. These are some of the friendliest, most approachable, and most curious girls on the planet.
They generally also speak English well enough that you can actually communicate with them on a date. That isn't the way it will be in many parts of the world you might visit.
Since Filipina women are so approachable you really can meet them just about anywhere. Any time you see a single girl around that you think is cute you can approach her in a polite way.
Generally they will be curious about foreign men and open for a chat, clearly if they are not you shouldn't press the issue. Some will be shy, some won't speak English, but many will be happy to find an expat to be friends with.
We have already called the Philippines the easiest place in the world for online dating, it could also be the day game capitol of the world as well. Hooking up with sexy ladies you meet in the nightlife won't be hard either.
Lets start with where to go for day game, then where you can go in the nightlife, and then end with meeting Filipina women in Cebu City online who are interested in foreign men. If you were looking to read about paying for sex in Cebu City check that link out.
Meet Single Women During The Day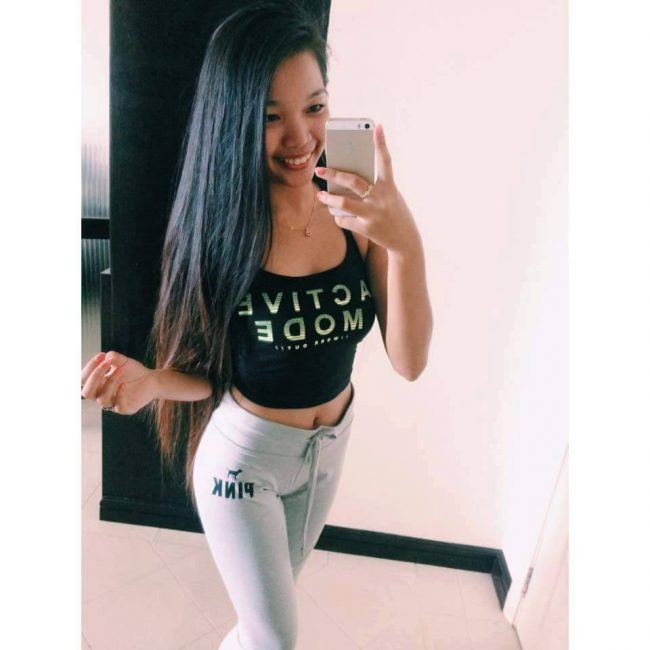 As long as you aren't too aggressive when you approach a girl here and will back off if she shows resistance you really can go up to single Filipina ladies just about anywhere.
Clearly you don't want to interrupt them when they are doing something important, but if you have an opening then go for it. Just smile, be friendly, and there is a good chance she will be friendly also.
'Malling' is one of the main things people do in the Philippines, so going to malls to meet Filipinas is a pretty obvious way to do day game. There are 3 main malls to meet girls in Cebu City for foreign men:
All of them will be great for day game. Then you can also go down to the Colon area where you can find E Mall, plus lots of other big stores. There are many universities near Colon so the college girls will head to the mall after class, and there won't be as many foreign men here.
Important note: don't assume every girl in a college uniform is 18+. Make sure you always confirm a girls age, they can go to college at an early age in the Philippines.
Ayala Mall was known as a good freelance prostitute pick up spot for many years, but it isn't as much of one anymore. If you head there at night and meet a girl in front of Bo's Coffee, TGI Fridays or on the top floor terraces and it is too easy to get her into bed then she may very well expect to be paid.
The other malls aren't really pick up spots. As far as where else to do day game there won't be near as many girls in one area as there will be at those malls. However there are other smaller malls around town that you can try.
Good Places For A Date In Cebu City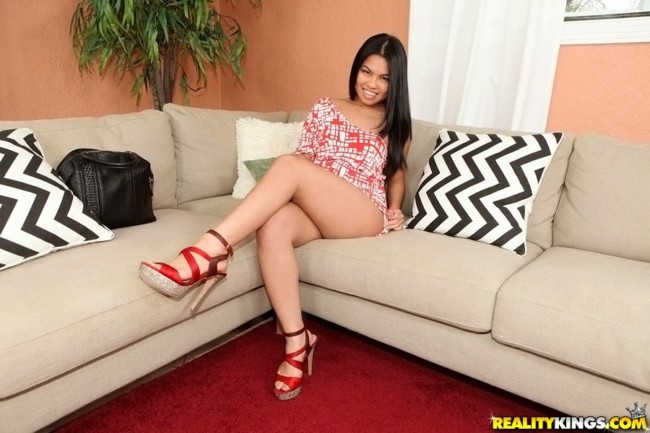 These can also be good places to go for dinner and some drinks before you hit a nightclub. These can be good spots to bring a date, or they can be good spots to hope to find some single Filipina ladies interested in foreign men.
You aren't going to find a better place than the terraces of Ayala Mall to go for a dinner date. There are many restaurants here and it is a great spot for a date.
Girls really seem to love Gerry's Grill, Casa Verde, and Gilligan's, but there are lots of options around. There are 4 different floors and each of them has many restaurants, so you won't have a problem finding a good meal.
This can be a good place for foreign men to meet single girls in Cebu City, but the later it gets the more likely they are to be hookers. Filipinas don't always tell you that they want money, if it feels like it is going to easy you may need to ask and confirm.
Other good places to go would be to IT Park which is a nice outdoor area not far from Ayala. There are quite a few restaurants here also.
Two other options would be Banilad Town Center (BTC) which has a nice German Restaurant, Mexican Restaurant, and a more expensive restaurant that will have live music most nights.
Or Crossroads which is pretty much across the street from IT Park. Crossroads is a small strip mall type area that has some restaurants and will also be the best place to get a drink before you go to a nightclub.
While most foreign men may not think the idea sounds very fun if you take a Filipina to a KTV she will be all over you.
Pick Up Sexy Ladies Of The Night In Cebu City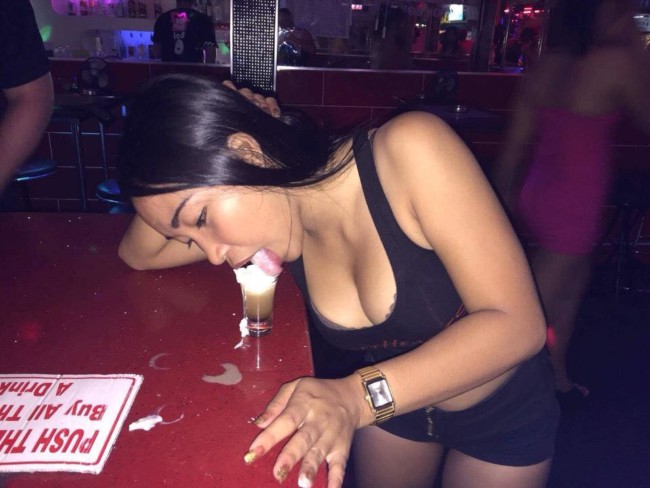 This is a tough section to write because the party hot spots are changing in this city. For the longest time the main nightlife was going to be at Mango Square.
If you are familiar with the Cebu City sex scene you will know this was also the main freelance hooker pick up spot. There will be lots of freelancers sitting or standing around outside, and J-Ave was filled with hookers.
The rest of the nightclubs around were mostly filled with sexy Cebu City girls who weren't hoping to get paid, but in the Philippines you really never know. If you picked up a girl outside or in J-Ave you knew she was probably working.
If from another club then you probably didn't need to unless she asks. Holic was the most popular nightclub in Mango Square for single girls that weren't hookers, but now Mango is getting torn down piece by piece.
That means you may want to head to LIV Superclub over in Mandaue. This is a relatively new club that is only a few years old, there are generally quite a few hookers here, but not as many as at J-Ave.
Lastly you can try out M02 which is kind of a club but more like a singles pick up bar. There is a small dance floor inside with loud music, but also a nice large patio outside.
As far as picking up the Filipina women goes you are probably best off at Holic for as long as it is around. If you want to take your date somewhere to party then Holic or M02 would be your best bets.
Or just ask the single ladies you meet in town where they want to go, they will be more up on the current scene than anyone. Sorry we can't give better info but when the main party hot spot in a city disappears no one knows how it will play out.
Filipina Women Seeking Foreign Men On Dating Sites
It has been written about many times on this site as well as tons of others, but online dating in the Philippines could not be any easier. So many single Filipina women in Cebu City are interested in dating foreign men either for fun or to find a foreign husband.
They are very friendly, they love chatting, and they are eager to meet as well. You can hop on Filipino Cupid and PinaLove, set up a profile for free, and put your location to Cebu City.
Do a search and check out all of the cute and sexy Filipina girls interested in foreign men that are on the sites and then decide if you want to fully register or not. There is a good chance they will message you before you even finishing registering.
While day game and night game are also easy here, how many single ladies can you realistically message or approach in one day? 10? Maybe 15?
When online dating you can contact that many in a few minutes. You can meet more in an hour than you will meet in a month of day game.
There is no more efficient way to meet single girls then online dating.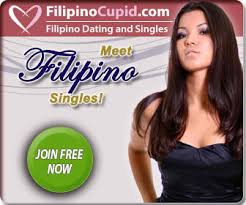 Good Luck Picking Up Cebu City Ladies
There are so many single Filipina women for you to date. Just put in a small amount of effort, be friendly, and the world really is your oyster.
We didn't name this the easiest place for online dating in the world for no reason. The girls really do love to meet and hook up with foreign men, all you need to do is actually be there and you should easily be getting laid.
Good luck to all foreign men who are meeting and dating single ladies in Cebu City. Or you may want to save your luck for something else, cuz you really won't need it for this one. For more on the 'naughtier' nightlife in Cebu City and all of the Philippines check out this eBook guide.