Orgies & Group Sex In Spain Swingers Clubs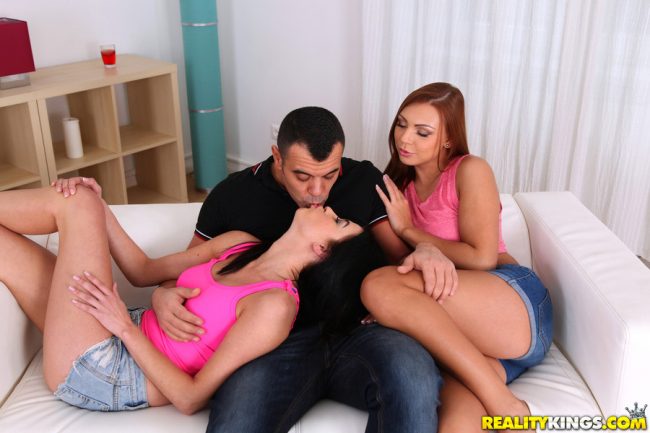 Welcome to our guide to orgies and group sex in Spain swingers clubs. By the time you finish reading this post you will have plenty of options to visit around the country.
We will do our best to list as many local sex clubs as we can in Barcelona, Madrid, Alicante, Valencia, and some in smaller cities as well. There are lots of options here so hopefully you can find one nearby.
We will also give some general tips for visiting swingers clubs in Spain. Orgies and group sex in your area can be a lot of fun if you show up on the right night with the right crowd but knowing how to behave can definitely heighten the experience.
We strongly advise you to visit the club you hope to attends website before you go to learn more about it. Some will have different door policies, entry fees, theme nights and little things you should know about before you go. That way you will be prepared to handle what you are about to walk into.
Lets go ahead and get the best swingers clubs in Spain listed before sharing some general tips. After that we will even mention a good hook up site where you can meet freaky girls who might want to go with you.
Best Swingers Clubs In Spain
Now we are going to list the best clubs from city to city. Of course the bigger cities will have more to choose from but along the coasts you will find plenty as well.
The best swingers clubs in Barcelona are:
Training Pedralbes probably has the best reputation of them all. For group sex clubs in Madrid you can go to:
You can find a few orgies in Valencia at:
Plus more in Alicante:
Aditi Swingers Lifestyle Club
Puerto d'amor
El Paraje
You can also check out the Casa Fiesta parties in Alicante as well. And even more swingers clubs spread around smaller Spain cities like:
Beverly Ibiza
Hush Marbella
All in all there are plenty to choose from, and again we must suggest you visit the websites linked here or find more info about a local sex club before you visit. They will often have random theme nights that might be bondage, BDSM, or sometimes gay or lesbian swingers so know the schedule before you go.
Tips For Group Sex Clubs In Spain
We noticed some pretty big differences from swingers clubs in Spain compared to what we read about in France and England. On the plus side the prices are lower here and there is less of a social status element to them. In some other cities like Paris and London these group sex orgies seem all about status and wealth, not about the debauchery.
They expect you to dress in your Sunday best and show off your money. Here that isn't the case and if you try you will often be over dressed. There is a much more casual feel here and you don't need to wear a suit and tie to get inside.
Group sex clubs in Spain are also very late night establishments. Don't show up before 1am as most of the best orgies happen later in the evening.
On the downside there are lots of reports of limited group sex interaction in your area. Many couples go to watch and be watched but not to swing or wife swap, but if you know some Spanish you can have a better time.
A single guy really isn't the ideal customer that these orgy clubs are looking for. If they let every swinging dick that knocked on the door inside there would be 100 guys for every girl if not more.
Generally our advice to get into a swingers club as a single guy is to dress as fancy as you can, try to show off some wealth, and tip the door guy. Here that might just make you overdressed and may not help your cause. Be sure to check each clubs website to see their door policy before you go.
When you show up make sure you look clean and presentable, speak some Spanish at the door, and hope for the best. Or try to bring a girl with you off Adult Friend Finder if you don't already have a date.
Spain is one of the top countries in the world for this online hook up site. There are over 1,200 active female users in Barcelona and over 1,000 in Madrid as well as of earlier this year.
Plus there are more spread around the country and they are all wild, adventurous, and horny. Since most local swingers clubs only let couples in or charge more for a single guy then for a couple you have nothing to lose by inviting these girls to come with you.
You might even be able to get a long term friends with benefits situation going on after you take your Adult Friend Finder girl to the swingers clubs in your area. You could also meet adventurous couples for wife swapping or set up group sex parties of your own with the contacts you make on the site.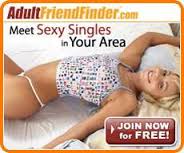 Enjoy Group Sex In Spain
There are definitely a lot of options as you can see here. Sex clubs like this can open and close from time to time to be sure to make sure they are open and check the schedules before you go. For tips on how to pick up single women around the country to try and bring with you that link can help you out.
Ya, we have mentioned that too many times but since this isn't our specialty we want to make sure you get the best and most up to date info directly from the clubs themselves. Hopefully this guide to orgies and group sex in Spain swingers clubs was helpful to you.