Orgies & Group Sex At England Swingers Clubs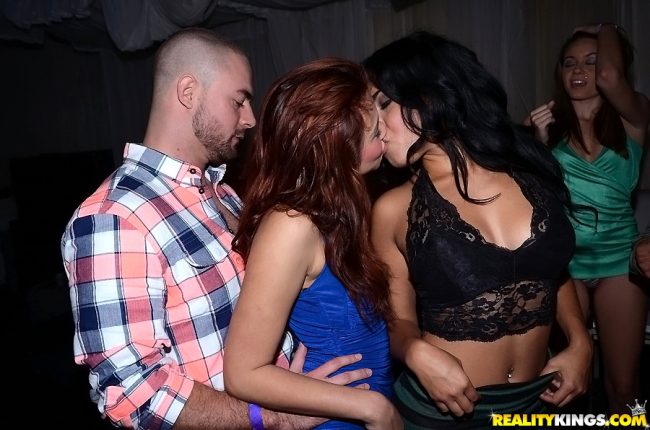 Welcome to our guide to orgies and group sex at England swingers clubs. It should come as no surprise that much of the swinging is done in London, but there are others around the country as well.
We will also mention a handful in Manchester, Birmingham, plus one in Sheffield and Glasgow as well. Not a huge list to get to but hopefully there is one close enough to you that you can head over on an off day.
We have linked you to these swingers clubs in England and you should look into each one specifically and find the right one for you. There are far too many orgies in your area going on for us to break down the small price difference in each or talk about door policies and what not. Before you visit any local group sex club in the UK you should definitely go to their home page and find out all you can about it.
Also be sure to check out their events calendar so you are dressed appropriately on the night you attend. They will often throw different fetish type parties and you want to dress the part.
In the London section we will also be giving a list of special kinky group sex events. They aren't exactly swingers parties and if you are a single guy you might have an easier time getting in and having some fun at one of them.
Actually we are going to go ahead and start there because we know many single guys would want to go to these orgies but aren't sure how to get in. We will even mention an easy way for you to find a horny date for one.
The Best Swingers Clubs In London
As we mentioned before this section is going to have two lists. The first list is about the best swingers clubs in London like:
These are often clubs that require a membership but they don't take long to sign up for. Le Boudoir seems to get the best reviews on a consistent basis.
Then we have the local orgies and group sex parties we mentioned. These are not always swingers based, they can have all sorts of various themes:
Other Swingers Clubs In England
Once you get outside of London the scene definitely dies down a bit. There are others around the UK but of course the biggest city will have the most.
You can find swingers clubs in Manchester like:
Plus more swingers clubs in Birmingham:
You could also check out Ess and Emm in South Warwickshire, CJ's in Glasgow, and Le Chambre in Sheffield.
Getting Into UK Swingers Clubs
If you are a sexy couple or a group of ladies going to an England swingers club together then you can just skip this section. If you were graced with model good looks then you can get in anywhere any time.
Plus girls without a guy in tow are always welcome and highly desired. But how does a single guy get into a swingers club or group sex party in your area?
Most of these clubs want to put on the air of being high class so you need to look the part. Sure a sexy face and rock hard body would help, but a guys appearance comes down to a lot more then that.
First off take a shower and be properly groomed before you go. Throw on the nicest clothes you've got, yup even a suit and tie if you want the best shot.
Put on a flashy watch and try to show off any wealth you've got in any way possible. When it comes to status for a guy money is generally the most important thing, as sad as that is to say.
If they want high class then you need to show them high class. This will not guarantee entry, some swingers clubs in England have a strict no single guys allowed policy. Once again we suggest you check each website individually before you go.
But you definitely can make things easier on yourself and the better (and richer) you look the more likely you are to get let in. You could also hop on Adult Friend Finder and find a horny girl to bring with you, couples are much more welcome.
Did you know there are over 2,100 active female users on that site in London alone as of earlier this year. The UK is one of the biggest countries for this freaky hook up site. The girls find it while surfing for porn, you know they are horny, adventurous, and would love to jump into a group sex orgy.
Offer to pay their entry fee, this really won't cost you any extra because single guys cost as much as couples. Then you got your entry and might have found a new friend with benefits for the long term on Adult Friend Finder.
You could also meet adventurous couples for wife swapping or set up group sex parties of your own with the contacts you make on the site.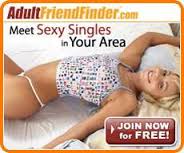 Enjoy Your Group Sex In England
While not the most sexually liberal country in the world the UK is still a place where lots of fun goes down behind closed doors. There have been group sex and orgies going on in your area for centuries and that will never change.
As a single guy it might be a bit hard for you to get inside but if you find the right girl on Adult Friend Finder you and her might just be the life of the party.
Hopefully this guide to local orgies and group sex at England swingers clubs was helpful to you.