Orgies & Group Sex At London Swingers Clubs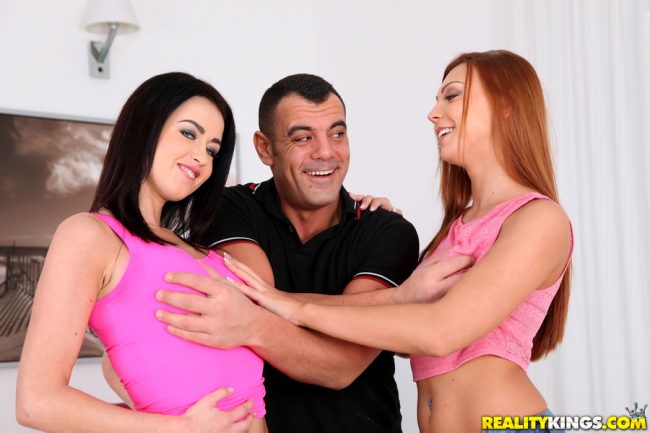 During this guide to orgies and group sex at London swingers clubs we will do our best to break down the scene in full to you. There are plenty of orgies going on in this city but they aren't always the easiest to find.
We will start out with London's swingers clubs but also mention swingers parties and other kinky events where group sex can be found. While there are some clubs you can visit the sex parties that are thrown might be what is best about this city.
We have to admit we aren't experts on this by any means at all. For that reason we have linked to all of the parties and clubs we will mention so you can learn more about them from their website.
There are far too many for us to break down the exact prices to enter for each. Some clubs may be for couples only, single girls might be allowed but as a single guy getting through the door can always be difficult.
For that reason much of this post will be about how you can give yourself a better shot at gaining entry if you are alone. Also how to behave once you are on the inside so you will be let back in a second time. If you want to read about where to pick up easy London girls to try and bring with you or strip clubs around the city those links have the answers.
Lets go ahead and list the best swingers clubs and sex group parties before we get into the advice section.
Best Swingers Clubs In London
We are going to break this down into a couple sections. First we are going to list the swingers clubs and then we will list the swingers or group sex parties.
As mentioned we don't claim to be experts so if one of these should be in the other section we apologize. You are strongly recommended to check out the links given before you visit.
That way you can find out about the prices, the door policy, and also check to see if any special events will be going on when you plan to visit. You don't want to show up on BDSM night and not be kitted out the right way.
Some of the best swingers clubs in London are:
Most of these are membership clubs but becoming a member should be pretty quick and easy, Le Boudoir seems to get the most consistent good reviews. Now for the best orgies, group sex, and kinky parties check out these sites:
Note that list isn't only for swingers, you might find all sorts of wild London orgies going on so definitely check the schedule before you attend. If you were looking for gay swingers check out Club Hardon and if you wanted to be in an orgy with lesbian swingers then the Skirt Club is right for you.
For more swingers clubs in England check out that link. You can also find a great kinky love hotel if you need to throw an after party.
Single Guys At Group Sex Parties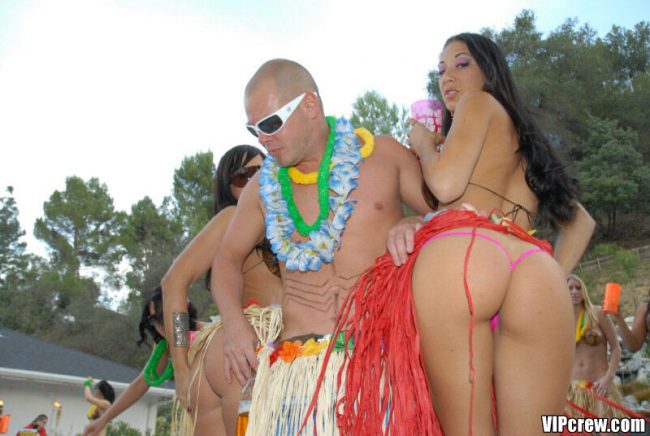 If you asked the bouncer of a swingers club what they are hoping to see come up to the door the most it is definitely going to be a group of sexy women. The last thing they want is a single guy to show up.
Generally the price for a single guy will cost as much as a couple, sometimes more, and often times a guy by himself will get rejected at the door. Some swingers clubs or group sex parties will have a strict no single guys policy that you can't work your way around.
Others might let some in but can be very choosy. So how do you get in? These clubs are all about status and that mostly comes down to money.
Sure, a male model will have a better chance of getting in, but you don't need to be super sexy. Instead throw on your nicest clothes, be as well groomed as you can be, put on a flashy watch and give it a go.
If you show up to a group sex club in sweatpants and a hoodie then you are never getting into any quality orgy. But if you are in a suit looking fresh and clean then you just might. And if you initially get rejected trying to tip the bouncer wouldn't be a terrible idea.
Of course even better would be bringing a girl along with you. Did you know that this city has as many active female users on Adult Friend Finder as anywhere?
In many places around the globe that hook up site really isn't worth using, but it is quite popular in Europe. As of earlier there are over 2,000 active female users who have used the site in the last month.
They all find the advertisements in the same way we do. When surfing online for porn or sex. They are bored, they are horny, and many of them would probably love to visit a swingers club for a London orgy.
Since the price to enter is the same for a single guy as it is for a couple you can offer to pay her entry at no extra charge to you. Then you can actually get inside and if you hit it off with your new girl on Adult Friend Finder you might be boning her nightly for the foreseeable future.
You could also meet adventurous couples for wife swapping or set up group sex parties of your own with the contacts you make on the site.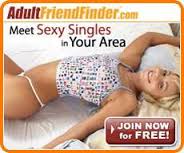 Have Fun At London Swingers Clubs
A single guy is rarely what a group sex party is looking for but if you dress the right way and have some confidence you might get let in. Or try to meet a freaky girl online to go with you to the orgy.
Once inside just make sure you are respectful and don't force your way into anything. If a door opens up for you then go ahead and walk in, but make sure you are wanted before you join in.
Hopefully this guide to orgies and group sex in London swingers clubs was helpful to you.