Ultimate Guide To Strip Clubs & Brothels In Brisbane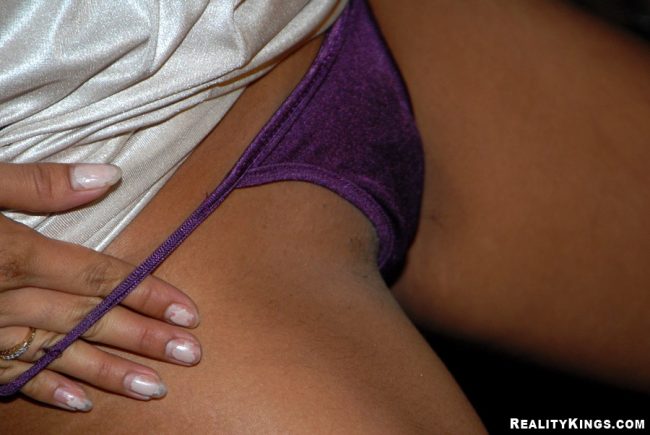 Thanks for checking out this ultimate guide to strip clubs and brothels in Brisbane. For those that aren't aware brothels are legal in Australia as long as they are licensed, so you don't need to worry about any legal trouble here.
Most of the girls working at the brothels in Brisbane are going to be Asian prostitutes, but you can find some local Aussie girls or Eastern Europeans from time to time. There are some known whore houses with white girls that we will mention when the time comes.
We have a nice list of 8 reliable brothels with good reputations in town. There are plenty of smaller brothels using Asian massage parlors as a front, but they often aren't licensed and open or close up shop quickly.
Without a doubt these were the best way to monger in this town, you can read about all of your options in our Brisbane sex guide. The strip clubs are OK if you want to look at sexy naked girls but don't touch, but considering how much you are likely to spend in a gentlemens club for the privilege you might as well pay to get laid.
We will cover the best topless and full nude strip clubs as well, but when whore houses are legal paying for a lap dance just doesn't seem to be great value to us. If you found this page even though you have little to no interest in mongering then check out our hook up guide which revolves around the Fortitude Valley pick up bars and nightclubs instead.
Best Brothels In Brisbane
We have a nice list of 8 good Brisbane brothels and a couple more to mention in the Gold Coast as well. All of these are licensed, regulated, and even have their own websites where you can check out the available girls who are working.
As mentioned before many of the girls working in these brothels are Asian. You will find many from countries like Thailand, China, The Philippines, and some from Vietnam or possibly Korea as well.
Usually the Asian brothels will be a bit cheaper than the ones with the local Aussie prostitutes. As far as prices go that can vary a bit from place to place, most will have a quick sex price for 20 or 30 minutes only.
That will often be right around the $150 range, if you wanted a full hour that will often cost you around $250. You can of course pay even more for longer time, or for a threesome with two girls. Some brothels have daytime discounts and if so they will list it on their website or at the location.
Sometimes girls will try to up sell for certain acts, like an additional tip for anal sex, blowjob without condom, and some will even charge an additional $50 just to kiss them. Generally speaking if a hooker is saying you need to pay an extra $50 to kiss her she isn't going to be a good service provider to choose.
An additional tip for anal sex is a different story, but most brothel girls won't even have that on the menu no matter how much you are willing to tip. If you did want some sort of kinky sex ask the manager when you arrive if they have any girls who can accommodate you.
Some of the best brothels in Brisbane which have good reputations in the mongering community are:
Cleos on Nile at 12 Nile St
Montecito at 180 Abbotsford Rd
Platinum 175 at 175 Abbotsford Rd
Ding Ding 83 at 83 Randolph St
Asian Star at 1/32 Meadow Avenue
Miso Honey at 120 Robinson Rd E
The Viper Room at 945 Fairfield Road
88 at 1/88 Logan Rd
For brothels in Gold Coast try Fantasia at 2468 Gold Coast Hwy or the Mermaid Surf Shop. Cleos is often considered to be the best, they have a dungeon suite for BDSM and a swingers themed room with a sex swing and other kinky toys.
Viper also has many themed rooms, one of which has a Geisha theme. If you are looking for Brisbane brothels with Australian girls or Europeans working in them try Viper, Platinum 175, 88, and Cleos.
You can also find the Courier Mail newsletter where many brothels and Asian massage parlors will advertise their services in the back pages. Or searching through the various sites to meet Australian hookers online can lead to new whore houses as well.
Topless & Full Nude Strip Clubs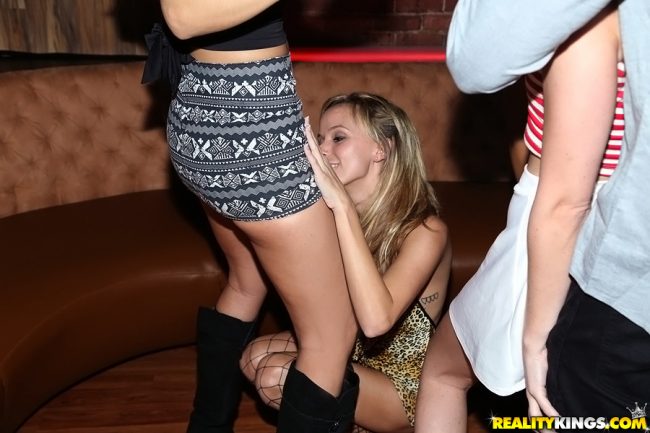 If all you care is seeing some topless or fully nude Brisbane girls dancing then the strip clubs can be fun. However after you add up the prices for entry, drinks, and lap dances you might end up paying as much as you would for some quick sex at a brothel.
Remember to always follow proper strip club safety protocol which means don't pay with a credit card or run up a tab. Confirm prices for everything in a gentlemens club before you buy and pay for it as you go.
The strip clubs aren't really known for ripping guys off, but don't make it easy for anyone who may want to try. Some of the best places to see sexy Brisbane girls dancing naked or topless are strip clubs like:
Overall the strip clubs are kind of a waste of money, in countries where brothels aren't legal they might be the best option a guy has, but in Australia that isn't the case. Plus there are over 1,250 active female users on Adult Friend Finder in Brisbane as of late 2017.
These girls are only finding out about this hook up site when surfing for porn or some sex related topic, the same way you do. They are bored, horny, and want some sex. It is hard to imagine you will find any easier sex than from a girl you meet up with that you met on Adult Friend Finder.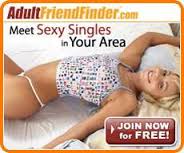 Enjoy The Brothels & Strip Clubs
There are plenty of smaller unlicensed brothels around Brisbane that open up all the time. They will advertise in the Courier or you can find plenty of Asian massage parlors where sex is available on WeChat.
You could also find independent escorts on WeChat as well. But the reliable brothels listed here are going to be the safest and easiest way for you to monger in this city.
The gentlemens clubs are fine if you just want to see some tits and naked girls dancing. However you will likely walk out with blue balls.
The prices aren't exactly cheap either, if you have some time off you could visit one of the places in our budget mongering guide, many of them are in Southeast Asia where many of the girls working in the whore houses here are from. Hopefully this ultimate guide to the strip clubs and brothels in Brisbane was helpful to you.