Where To Buy Sex Toys In Ho Chi Minh City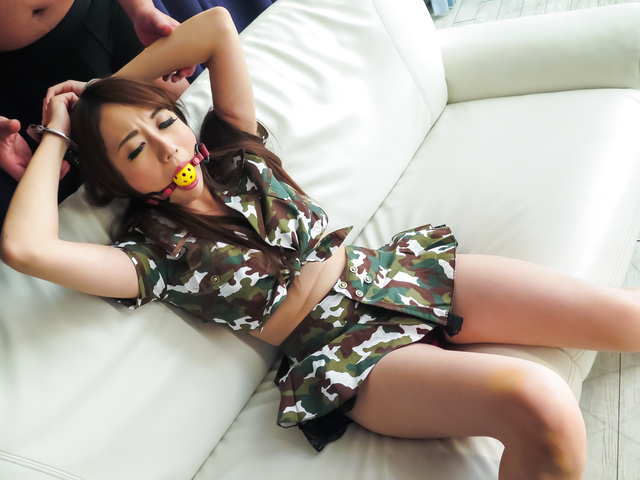 If you are wondering where to buy sex toys in Ho Chi Minh City, Vietnam we have some tips for you. They are illegal in this country but that doesn't mean you can't find them.
Many people will choose to buy sex toys in Ho Chi Minh City online instead of looking for an adult store. There aren't a lot of adult stores around but if you know what to look for then you can find some.
Basically you need to be looking for 'Condom shops' or 'OK shops.' Some of these will only sell condoms but most know that the big profits will be coming from filling other demands.
They will often also have dildos, vibrators, BDSM gear, handcuffs, kinky lingerie, whips, chains, and also male enhancement products. Just selling condoms is barely enough to pay the bills, if they start to sell the other products that is where the real money is to be made.
As a purchaser you don't need to worry about any legal trouble. Yes, sex toys are illegal in Vietnam but if you buy or own a vibrator you aren't going to jail.
If you try to bring in two suitcases full of unopened boxes of dildos then you might run into legal troubles. But owning one for personal use will at worst get it confiscated.
Lets mention the areas around town where you can find these condom shops and adult stores. Then we will get into where you can meet girls to use them with and also how to proceed with caution when you find them.
Most Southeast Asian girls are going to be very shy in the bedroom, finding an adventurous partner can be hard.
Sex Toy Stores In Ho Chi Minh City
As mentioned when you walk around town you need to be on the lookout for condom shops or OK shops. If you see one walk inside and find out all they have to offer.
Since sex is a taboo subject in Vietnam if they have any sex toys available they will let you know, you won't need to ask. So if you get offered then great you found the right spot, if not you will need to find another.
Some areas you can find these on are Cach Mang Thang Tam Street, Quan Trung, and Phang Dang Luu Street. Also look on De Than between Co Giang Street and Co Bac Street.
A couple of specific sex toy stores in Ho Chi Minh City to look for are Cua Hang Safe & Sex at 174 Bùi Hữu Nghĩa and also Do Thi Thuy Duong Adult Store at 626, Truong Chinh Street, Ward 15 in the Tan Binh District.
If you will be traveling around the country you can also find sex toys in Hanoi on Hang Chieu Street in the Hoan Kiem District. Vendors will be selling sex toys here after dark.
Of course the easiest way in either city will be to buy sex toys in Vietnam online or buy them online before you come and bring them with you. Just have one or two not a suitcase full of them and you will be fine.
You will almost certainly get a better price online than in a condom shop here. If you were looking for a solo toy try out the Fleshlight, at that link you can get a great price buying direct from the company that makes them.
Vietnamese Girls & Kinky Sex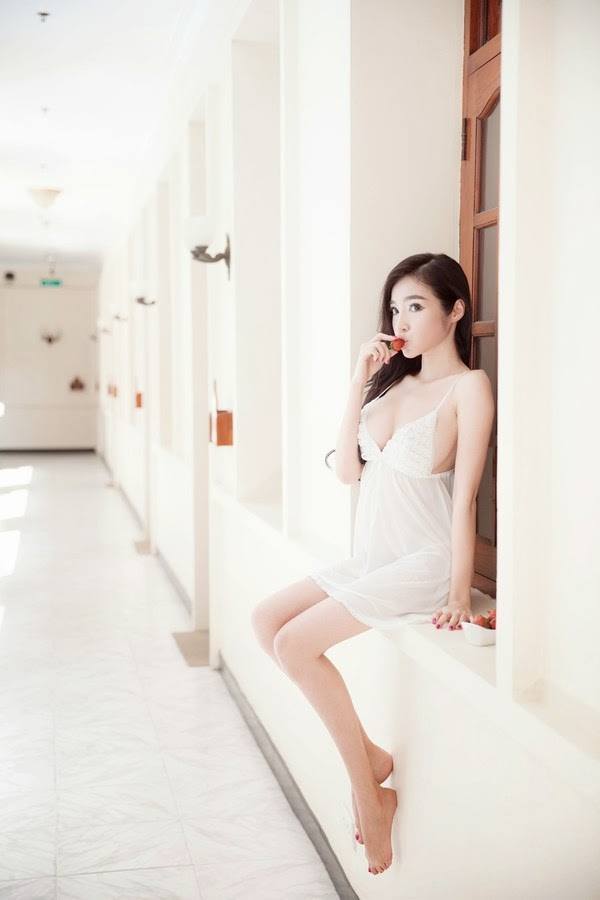 A lot of guys travel to Southeast Asia to have some fun and live out their fantasies. Many will end up paying for sex but if you want a great experience your best options are going to meet girls that aren't hookers. We wrote a longer post about dating girls in this city and the easiest way to meet them will be online.
There are lots of girls who will have an interest in hooking up with foreigners but because of prying eyes on the street and the language barrier it can be difficult. But with the discretion online dating provides you won't need to worry about that.
Contact as many girls as you can, invite them out on a date, and hope they end up back in your bed. In this country that usually takes a few dates.
Most importantly do not talk about sex ever. That is an extremely taboo topic here and if you bring up kinky sex or using a vibrator you will burn that bridge quickly.
Go out on dates, be a gentleman, and make the move when the time is right. Then pull out the sex toy and see if she is interested, if not then normal sex it is. Maybe next time she will get more kinky, but the internet will allow you to contact a lot of girls in a short amount of time and find many dates.
There are plenty of apps and sites out there to meet sexy girls online here. Because this post is in English we bet there are some tourists reading it.
If you are still in your hometown dreaming about taking a trip try using Adult Friend Finder to find girls for sex near you right now. It is a great site for fast hook ups, and Adult Friend Finder is doing great in American, Canadian, European, and Australian cities these days.
Hopefully this post on finding sex toys in Ho Chi Minh City was helpful to you.