Comparing Thailand vs The Philippines For Single Men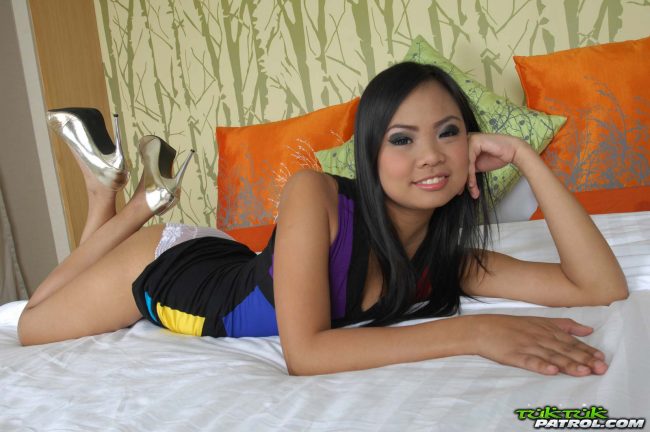 Comparing Thailand vs the Philippines for single men is a common topic among Southeast Asian expats and travelers. Many guys have strong opinions on this subject, some will tell you one is way better and the other sucks, we thought we would weigh in.
This post will be broken down into a few sections. We will start off by comparing the countries on things like infrastructure, cost of living, and the pluses and minuses of being in both.
Then, since the main topic of our site is girls and nightlife we will compare the girls and the options for having sex in both. Thailand and the Philippines both can be great countries for single men whether they want to take a trip there or want to live there and become an expat.
They have a lot of similarities, but they also have some major differences that cannot be overlooked. Our goal is to give the guys reading this who have never been to either a clearer understanding of what both are like before they make their decision.
With that said, if you are going to move to one then you probably should see them both with your own eyes before settling down. Take a cheap flight on Cebu Pacific or Air Asia and spend a week in both, you will definitely learn a lot more by having boots on the ground then you ever could by reading a blog post.
We also want to say that when it comes to comparing Thai girls with Filipina girls there will be a whole lot of generalizing. Of course not every single girl in each country will fit into the cookie cutter mold that we portray, but many of them will.
The Philippines Appears Much Rougher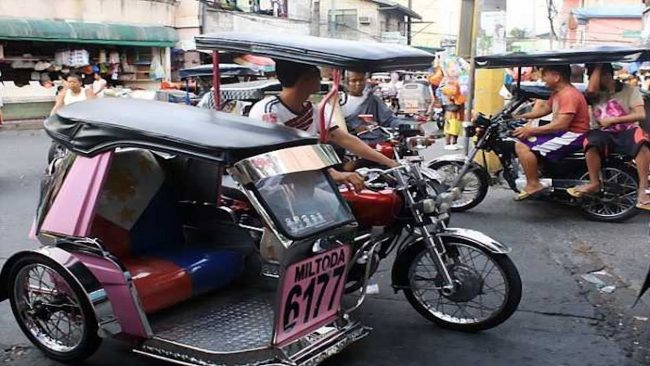 Most people will fly into Bangkok and land at BKK in one of the worlds most modern airports. It probably will look and feel nicer and more futuristic than the airport that you flew out of.
Then if you spend some time in the city you will start to wonder if Thailand should be considered a third world country or not. There are certainly plenty of poor people and poor conditions in places around the country, but most of the areas tourists frequent seem quite nice and well kept.
When you fly into NAIA in Manila it is a different story entirely. The paint on the walls is peeling off, and within a few minutes of leaving the airport you know you definitely are in the third world.
The traffic is crazy, the streets and sidewalks are dirty and packed with people, and it doesn't look anything like what you see in Bangkok. You can pretty much use this first hour in each country to sum up what they are like.
Thailand is much cleaner, has better infrastructure, and is better run in general. The Philippines is dirtier, more chaotic, and is not well kept in any way.
Sure, you can pop into one of the nice shopping malls around the country and feel like you are back in the first world at any time, but once you hit the streets you will have a reminder of where you are. However the country actually looks quite a bit rougher than it really is.
We like to say that if you are a perfectionist and have high standards for living then you will prefer Thailand. There are more modern apartments to choose from and they are cheaper to rent, where as in the Philippines modern apartments are less common therefore cost a lot more.
Expect to pay less in Thailand for a place that is nicer than in the Philippines, and this often goes for hotels as well. Everything is cleaner and looks nicer, and germaphobes will likely feel a lot more comfortable in Thailand.
The local Thai food is also much better. Even though peoples tastes may vary one is known worldwide where as the other can really only be found in their country.
Safety isn't a major concern in either place, however with the current anti drug campaign Manila may not be the safest city right now. It isn't generally expats or tourists getting caught up in the drug violence, but one could find themselves in the wrong place at the wrong time.
Despite the craziness going on in Manila Filipino people are actually extremely nice, friendly, and passive. They also speak much better English making it easier for foreign men to not only chat up girls but also get along with their daily lives.
People in the Philippines also like western culture more, particularly Americans. Thais are more xenophobic and many seem to dislike foreigners, their country has been known as 'the land of smiles' for many years in the expat community because they always smile to your face but rarely mean it.
If you are a solo traveler and worried about possibly feeling lonely and wanting some human interaction that will be much easier to get in the Philippines. You can start a conversation with pretty much anyone in that country at any time and they will be happy to have a chat.
On a short trip that may not seem like a big deal, but for a digital nomad who is considering moving to the other side of the world on his own it can make a big difference. The cost of living in both countries is surprisingly similar, your apartment or hotel will likely cost more in the Philippines but other things can be cheaper.
If you wanted to live like a baller and spend a lot of money for nice things and nice entertainment there is probably a better top end in Thailand. One thing to take into account for anyone looking to move here is the visa, the Philippines is very easy, where as Thailand is anything but.
Also Thailand is making it even harder for expats to stay there, and some tourists have even been getting rejected when they land in the country. If you are allowed to stay enjoy taking visa runs every few months, plus the visa will end up costing more money which you need to factor into the budget.
OK, to sum up the general country comparison Thailand doesn't really feel like the third world where as the Philippines definitely does. If you have a higher standard of living, are a germaphobe, or aren't going to feel comfortable in somewhat rough looking conditions you will prefer it.
There is also better food, and if your budget can afford it you can live a more luxurious life there. Oh ya, and we forgot to mention the much better overall infrastructure from public transportation to hospitals and just about everything down the line.
However the Philippines does have certain factors in its favor. The people are friendlier, speak better English, and the visa is much easier and cheaper. Now lets get to the sections most guys really care about which are the girls and mongering.
Thailand Girls vs Philippines Girls
For many single men reading this the Thailand girls vs Philippines girls might just be the main determining factor. We want to remind you again that there is a lot of generalizing in this whole post, and particularly in this section. As we mentioned before people in the Philippines seem to like western men more, making it easier for tourists and expats to chat them up and get dates.
They also speak better English and are more naturally friendly and socially outgoing. On top of that this country has the highest teen pregnancy rate in Asia, sex comes naturally to them, and casual sex is no big deal to most.
Plus this just might be the best country in the world for online dating. Use Pina Love and you will see just how much attention single foreign men can get in this country.
Many of them will be hoping to find a foreign husband, but there are plenty out there who are fine with just hooking up and doing the friends with benefits thing. That can be good at times, but it also can be frustrating. There are many 'semi pro' prostitutes here which makes things tricky. You hook up with a Philippines girl from a dating site thinking she just liked you for you, but then she ends up asking for money.
When it comes to Thailand girls they are still going to be a whole lot easier than most western women, but not quite on the same level as the Filipinas. They don't speak English as well which already makes things a bit more difficult. There are also a higher percentage of them who aren't all that interested in foreign men.
Thailand girls are also more materialistic. They will care more about your clothes, your phone, your overall style, your age, and things that most Filipinas don't even seem to take into consideration.
For single men just taking a short trip this likely won't matter, he can still find plenty of dates on Thai Friendly and while they aren't as open to casual sex as the girls in the Philippines they aren't all that difficult to hook up with.
But long term, for the expats, the dating scene will be easier in the Philippines. Make no mistake though, the hottest girls in either country won't be easy to pull and your game will need to be tight to hook up with them.
However there are plenty of girls in the 5-7 range in both places, just a higher percentage of easy Filipina girls to choose from.
City vs City Comparison
Some guys will prefer to live in a massive city where there are options for freebie girls around. Others will prefer to live in the smaller and easier to maneuver towns.
Outside of those you could also try Phuket for the best beach and nightlife combination in either. Single men will have plenty of tourists to hit on from around the globe plus there is a lot of red light activity.
The best beaches with limited nightlife would probably be Palawan and Boracay in the Philippines. Some other popular cities for expats to live are Chiang Mai in Thailand which is up there for most popular cities for digital nomads anywhere on the planet.
It offers extremely cheap prices and great nature. Then there is Cebu City in the Philippines which is great for online dating, if you sign up for Pina Love girls from those cities will be messaging you before you even arrive in town.
Follow any of the links on this page to read more about each place.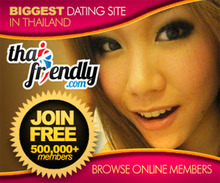 Single Men Can Have Fun In Either
Single men can have a lot of fun in either of these countries. While they do have their differences and each have their negative aspects the positives greatly outweigh them.
The more we think about it the easiest way to sum up our opinion is that we find the infrastructure and overall country of Thailand to be better, while we find the people in the Philippines to be better. If you are just on a short trip or traveling in a big group then the people aspect may not be as important.
For a guy traveling solo, wanting to become an expat, or wanting to make a real connection with the people then that could play a big factor. Hopefully we did a good job of comparing Thailand vs the Philippines for single men.