Best Cities For Expats to Live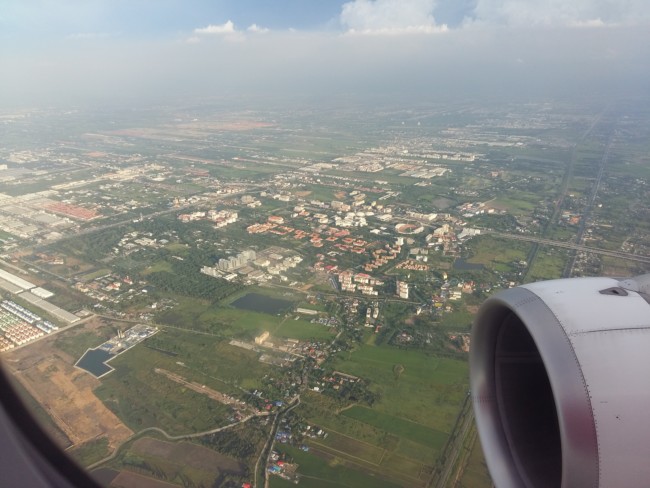 We are in a great time where there are so many opportunities for where you can live. Throughout the history of time most people have been born in one area and stayed there for the majority of their lives.
Some people may have moved to a different city in the same country, but a very tiny percentage of people have moved to a whole different country to live. The internet has changed that and expats are moving abroad at a very quick great these days.
The internet has made the world such a small place and now you can keep up with your friends and family no matter where you live around the world. You don't have to make some long-distance phone phone call once a month that will cost you an arm and a leg to get in touch with them.
You can just hop on Facebook or Skype and have a face-to-face chat at any time. Plus with how easy it is to make money online these days you can earn money while you travel.
That means the whole world is an option for places to live and the internet has made it all possible. You can research each city, book your flights online, find apartments on AirBnB or hotels online as well.
There is so much info online about all the different cities that it can be hard to figure out which ones would be the best place for you to move.
If you are a single guy looking for a new city to live in you probably will want one that has good nightlife and many options for meeting girls. There are certain cities that are better for this than others and we will try to break down some of them as we go along.
The best advice to give is definitely to head out and see them for yourself before you make a decision. Just because a bunch of people on the internet say they think city X is the best that doesn't mean you will agree.
We all have different things that we want out of life to and have different needs from our cities. What may be the best to other people may end up being the worst to you or vice versa.
You should do your research online and find out as much as you can about each before you go and then target the ones you think are the best for you. Once you are there you can form your own opinion and decide if they really are as good as you think.
Now let's look at some of the most popular cities for expats to live so that you can see why many are choosing the cities and decide if they sound like they are places you should check out.
Expats Living In Thailand
There are so many Thailand expats and that is because Thailand offers a great cost of living while not being that third worldy. It is not as developed as the US or some Eastern European countries, but it is definitely more developed than most third world countries.
In Thailand you can get a lot of first-world amenities like great apartments, great internet, and the Thai food is very good. There are many expats living in Bangkok, expats living in Pattaya, and expats living in Chiang Mai and all three of these cities are ones you may want to try it out for yourself.
Of course Bangkok is the most famous city in Thailand and the Bangkok nightlife is known around the world. That is one of the main reasons that many expats live here but the city has a lot more to offer than just that and it is a good place for you to live if you want to have fun in a major modern city.
Pattaya is more of a sexpat destination and there is not much to do there other than have sex with girls. The nightlife in Pattaya revolves around Go Go dancers and if you live in Pattaya then you will likely be going with prostitutes.
Chiang Mai offers more of a balanced life with very nice natural surroundings and a more laid-back attitude. There are many expats living in Chiang Mai because it offers a great cost of living but the nightlife in Chiang Mai is not near as good as in the other cities.
If you are considering moving to Bangkok or Chiang Mai you can hop on ThaiFriendly and start chatting with sexy Thai girls before you arrive. This way you won't be lonely when you make the move.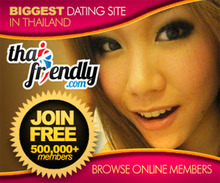 Expats Living In The Philippines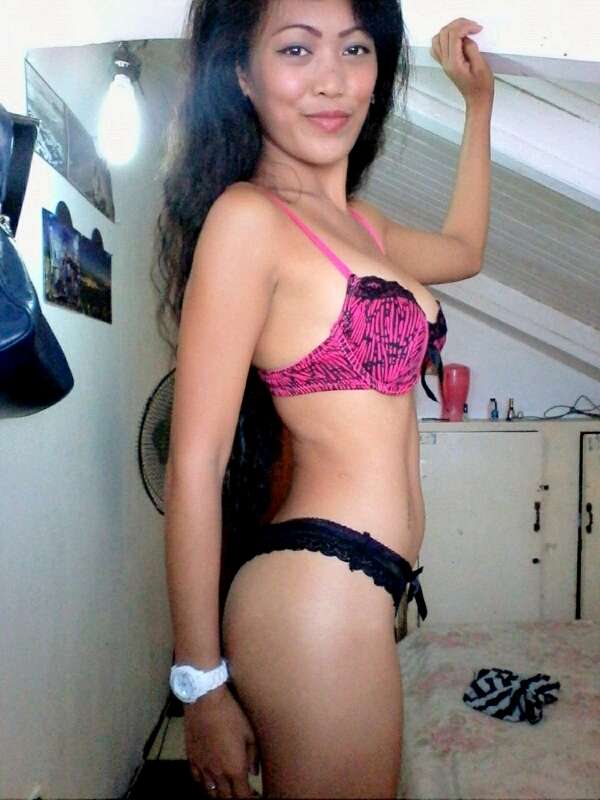 Another popular Southeast Asian country for foreigners is The Philippines. There are many expats living in the Philippines in many different cities. While Manila is the biggest city it does not have the same amount of expats as you will find in Bangkok.
There is lots of nightlife in Manila but it is a very congested city that can be hard to navigate. If you love major cities then Manila will probably be the best place for you in the Philippines, but if you prefer a more laid back life there are other places to look as well.
There are many expats living in Angeles City but it is similar to Pattaya where all there is to do is find girls for sex. The nightlife in Angeles City also revolves around the girlie bars and outside of that there's just not much to do in the city.
There is a big expat presence here though which means lots of western food and it can offer a laid-back lifestyle.
There are some expats living in Cebu City which is a pretty big city but not the mass chaos that Manila is. Cebu City is a great city if you want to try online dating in the Philippines. There are many sexy Filipinas that want to meet an expat online.
There is some nightlife in Cebu City but it is not as good as in Manila or Angeles City. The Philippines is one of the best countries in the world for online dating. Log on to PinaLove and you will find many sexy Filipinas that would want to date you.
Expats Living In South America
Many expats don't want to go live in Latin America or South America because they are far more dangerous cities to live in then their Asian counterparts. If you look at any world's most dangerous cities list South America and Latin America dominate them.
That said if you mind your own business and stay in the right areas you will probably not have much to worry about. They definitely will be a bit riskier than living in an Asian country but the risk could definitely be worth the great reward of being around the sexiest women on the planet.
Everyone knows that throughout the eighties and early nineties Medellin was one of the most dangerous places in the world. What most don't know is that over the past 10 years they have done a great job of cleaning it up and now it is one of the safer cities for an expat to live in South America.
The Colombian women are some of the most beautiful women on the planet and the nightlife in Colombia is excellent. Many foreign men have been traveling to Medellin recently, but some other cities don't get near as many tourists.
Since there aren't many expats in Colombia you will certainly stand out online and will have your pick of all these sexy Latin women on the sites.
Rio de Janeiro nightlife is world-renowned and everyone knows how amazing a time they could have if they were to live there. However Rio can be a pretty unsafe place in certain areas which scares many foreigners off.
Right now there are not as many expats living in Rio de Janeiro which means there can be great opportunities for you there. If you love that sexy Brazilian booty you can hop online and see what type of interest you receive when you set up your profile.
There is not as much nightlife in Buenos Aires but it will be a safer place to live then Rio. However there are already many expats living in Buenos Aires which you might find a good thing if you want to mingle with them or you might find a bad thing if you wanted to stand out from the crowd.
It is a very nice city with many great things to do and it has a whole lot to offer and expat. Buenos Aires mongering may not be as good as the other cities but the nightlife is good and you will still be able to find a great time their.
Expats Living In Eastern Europe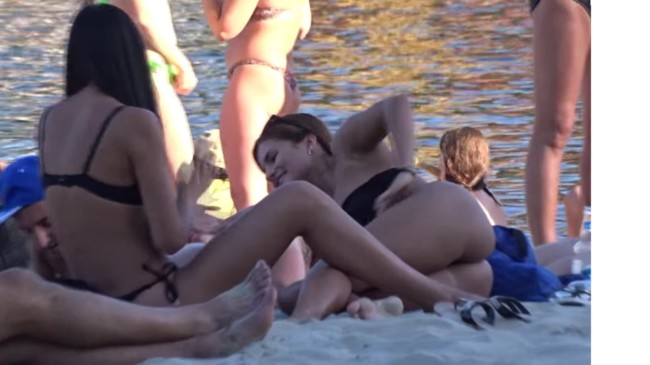 There are some very good places in Eastern Europe for expats to live right now and the strength of the US dollar makes many a great place for a American to go. Not too long ago the dollar would not go very far in Russia but now it definitely does.
Expats living in St. Petersburg are now offered a great cost of living and there are many sexy Russian girls in that city that would love to meet a foreigner.
The same would go for expats in Kiev and the Ukrainian girls are considered to be some of the sexiest in Eastern Europe.
The nightlife in Budapest is considered some of the best in Europe and if you love sexy blonde girls then you would have a great time in Budapest. These would probably be the best three cities currently for an expat to try and live in Europe when you factor in cost of living and nightlife.
Good Luck Finding Your New Home
Hopefully this will help you figure out a good place for you to live in the near future. We live in a great time where we can travel to a bunch of different cities and pick the one we like the best far easier than anyone in previous times could ever have imagined.
Southeast Asia is probably the safest option and also offers great cost of living. Asian people are very passive and also are generally very welcoming to foreigners and the biggest risks you should have to deal with there are something like petty theft or pickpocketing.
The lure of the sexy Latinas in South America is definitely strong but it is much riskier to live there. If you are looking for the best place for expats to live hopefully you find the one that is right for you soon. Use the internet to meet sexy girls from all over the world that aren't yet spoiled by western feminism.