Where To Buy Sex Toys In Montreal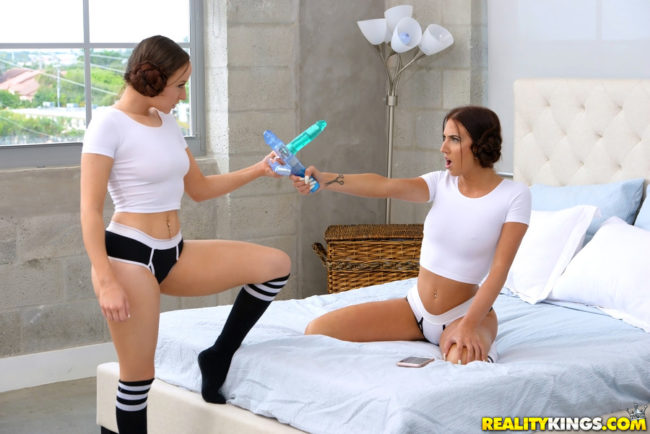 When looking for where to buy sex toys in Montreal there is one main area of town where you can find many of them. Head to Saint-Catherine and you will find plenty of local erotic adult shops within walking distance of each other.
Back in the day this was the cities red light district and while many of the venues for adult entertainment are long gone many of Montreal's sex toy stores can still be found here. There are others spread around town as well, but this is where you will find the highest concentration.
Having many located in the same part of town is actually very good for shoppers. Not only does it mean that you can easily get from one to the other to check out the different selections of toys each has to offer, but it also means they have to price their adult products competitively.
In other cities where there aren't as many adult toy stores sometimes you will get some ridiculously high markup on their products. If they are the only place in town, or only one within a 30 minutes ride then they are in a sellers market and many will take advantage.
Well when you head to the erotic shops on Saint-Catherine you are definitely in a buyers market. With a handful of sex toy shops near you and many more around town if any stores prices things too high they won't be getting much business if any at all.
We definitely suggest that you take a little bit of time to do some price comparing between the different adult shops. Then you may also want to do some price comparing online, because you can often buy sex toys online in your area and save a lot of money that way.
If you were interested in reading about the full girls and sex scene in Montreal check out that link, or maybe you are interested in dating ts? But for now lets list the best sex shops in the city.
Best Sex Toy Shops In Montreal
As we covered already you really just need to head to Saint-Catherine and walk around a bit and you will pass many different adult stores. Pop your head in, check out their selection of toys, and see what their prices are.
When you find the product you like for the price you want to pay then go ahead and buy it. With so many sex toy shops for men and women in your area it won't take too long and you may find one store has a much better selection of the specific adult products you are looking for, or has a sale going on.
Some of the best known sex toy shops in Montreal are:
As you can see the first three are located right there on Saint-Catherine and La Capoterie is not far away on Saint Denis. We also linked you to all of their web pages so you can browse what products they have to offer and maybe buy them online through their stores as well.
If all you want to buy is a Fleshlight buy direct from the company who makes them for the best price. By the way we have also covered other erotic topics like nude dancing bars and swingers clubs around town at those links.
Buying Sex Toys Online
Not everyone feels comfortable walking into a local sex toy shop, grabbing a dildo, and walking up to the register to pay for it. Other people don't have the time to drive to the nearest sex shop, and some people just prefer to do all of their shopping online these days.
When you buy sex toys online in Montreal they can be delivered directly to your door in discreet packaging and no one will be the wiser. Plus as we talked about before you can often find much better prices when shopping online.
The reason is simple, and it comes back to that buyers and sellers market talk we were having before. Each city only has a limited amount of adult shops, where as there are thousands of online sex shops.
If an online adult store wants to do any business then they are going to have to do competitive pricing or they will never be making any sales. If you also wanted to try to meet some kinky girls near you to fool around with using your new sex toys try using Adult Friend Finder.
In some smaller cities that site is a waste of time, but in this city with around 2 million people in it there is a pretty large active female user base. These girls are all kinky and probably will want to experiment with some new adult products with you.
Now you know where to buy sex toys in Montreal so have some fun.