The Best Live Adult Shows & Strip Clubs In Macau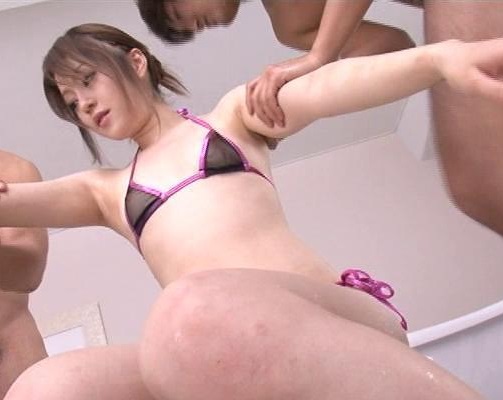 If you are trying to find more about the best live adult shows and strip clubs in Macau this post has you covered. There are not a ton of options here but you can definitely have a good time.
Most would advise that when you are trying to find girls for free sex in Macau the strip clubs are not good places to look. But you can see some very hot naked girls at them and in the live adult shows.
One even includes a live sex show, the others are more tame and would just be deemed 'erotic.' Of course this is an expensive city so expect to pay a hefty fee for your adult entertainment.
We will start off talking about Divino Gentleman's Club and Playmates Strip Club, the two you will find here. After that we will move on to the shows. Then we will talk about the best online dating sites so you can try to meet girls to save you from your blueballs after seeing all the erotic entertainment on stage.
Best Macau Strip Clubs
There really are only two strip clubs in Macau so ranking them as the best wasn't too hard. You can find topless and fully nude dancers in them from all over the globe.
Divino Gentleman's Club is located in the AIA Building and is the newest of the two. You can find an international array of nude dancers here from Eastern Europe, South America, US, Australia, and Asia.
Playmates Strip Club is located in Hotel Guia and has been around for years. It is also a fully nude strip club in Macau and many of the girls working at Playmates are Russian.
These are expensive places to go with high cover charges, expensive drinks, and expensive drinks for the girls. You should always confirm how much everything costs before you agree to buy it.
They do nude lap dances as well, but they are not brothels so you won't be having sex in Macau strip clubs.
Live Adult Shows In Macau
There are also a variety of live adult shows you can watch. Lets start with the more tame options first like Taboo at City of Dreams and the show at Fortuna Casino which that Youtube video was shot at.
These are like a Cirque de Solei style erotic show with sexy people dancing on stage in a choreographed manner. You won't actually see sex at them.
For a live sex show in Macau you will need to go to the Crazy Happy Show on the 10th floor of the Golden Dragon Hotel. The entry fee is 400HKD and there are actually two shows here.
The first is similar to the others which is a choreographed show on a big stage. Then you will move into a smaller venue for the live sex show. It usually starts with two girls and some kinky toys doing a lesbian sex show.
After that a guy and girl have sex on stage for all to watch. This would definitely be the most erotic and best adult show in town.
Playmates Strip Club also has some on weekends at times. Jai Alai Casino had one in the past but it got shut down for a bit. Rumors were that it would start up again and it is right next to Golden Dragon so you may want to stop by if you want another option.
Enjoy The Macau Nightlife
This isn't as wild of a city as many people think it is. It has the reputation of being the 'Las Vegas of Asia' but outside of the gambling there aren't many similarities. Only having two strip clubs like Playmates and Divino's is obviously one huge difference among many.
Most guys just end up visiting the nice erotic spas in the big hotels when they want to get laid. You can also hop on dating sites to find dates pretty easily.
Message the hot ones and invite them out for dinner or coffee and take it from there. Much better then spending a big chunk of change to watch some erotic show on stage. Have a girl giving you a private show in your bedroom.
There are plenty of apps and sites out there to meet sexy girls online here. Because this post is in English we bet there are some tourists reading it.
If you are still in your hometown dreaming about taking a trip try using Adult Friend Finder to find girls for sex near you right now. It is a great site for fast hook ups, and Adult Friend Finder is doing great in American, Canadian, European, and Australian cities these days.
Have fun watching the best live adult shows and strip clubs in Macau.