Pick Up Sexy Girls in Krabi Town, Ao Nang & Ko Phi Phi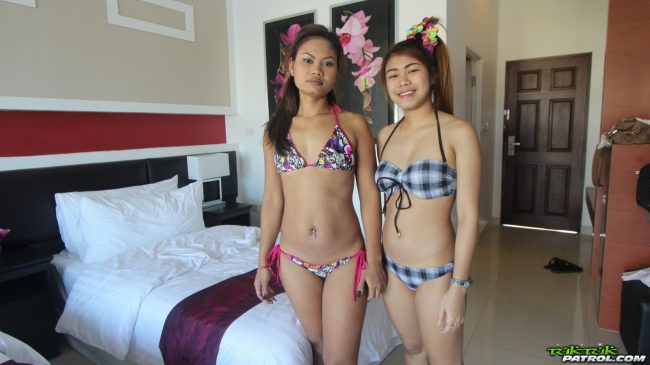 This post on picking up hot girls in Krabi Town, Ao Nang & Ko Phi Phi for sex or dating has one goal in mind: to help you get laid. One things most guys don't realize is that women want it just as bad as you do, they just have a few more things on their list to check off before they let it happen.
Or they get drunk and make a mistake, one of the two. We aren't going to load this post up with dating advice, all you really need to do is get out there, be a fun loving guy, and don't take yourself too seriously.
That may sound overly simplistic, but that is the beauty of trying to sleep with Asian women. Day game is our first section, some guys hate it but if done right it can reap some great rewards.
Picking up sexy girls in the Krabi Town, Ao Nang & Ko Phi Phi nightlife districts will be next. When girls want to meet guys for casual sex they usually go out after dark to try and hook up.
Easy logic states that you should probably be spending your time hitting on chicks in that area, don't ya think? The best dating site in Thailand needs a shout out as well. No matter if you are looking for casual sex or someone to call your wife that site is going to put you in touch with more women than anything else can.
This sex guide will cover it all so that you can choose the best way to pick up Thai girls or backpackers for your own personal style.
Pick Up Sexy Girls In Krabi Town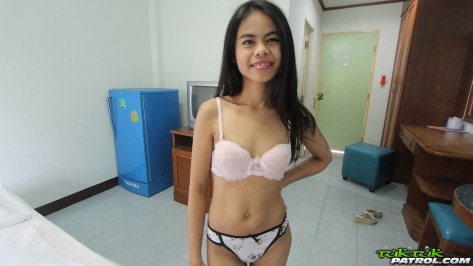 If you want to try to pick up sexy ladies after dark head to the area around Chaofa. The nightlife here is your typical Southeast Asia beach town nightlife, lots of hotels have bars in them and just about everyone goes there to party.
When sexy girls in Krabi Town want hook ups they will be at:
Ao Nang Girls Guide
Center Point would be the main touristy nightlife district here. There are plenty of bars like Moonshine where you can try to pick up Ao Nang girls for sex every night.
In particular this is a good spot to hook up with backpacking girls from around the world. If you are more into the local girls then go party in Phuket or look for a girlfriend in Chiang Mai.
Koh Phi Phi Sex Guide
This Koh Phi Phi sex guide will be all about picking up backpacking tourists from around the globe. The main nightlife area is at all of the beach bars around Loh Dalum Beach.
This would be the best area of town for you to stay in if you hope to find sex on Phi Phi Island, but during peak season rooms fill up quick so you should try to book as far in advance as possible. Deciding between staying in a hostel or getting a hotel room on your own can be a difficult choice.
Each have their advantages, obviously a hostel will be cheaper and it will be a great way to meet plenty of sexy girls in Koh Phi Phi that you might be able to hook up with. The main advantage to getting your own room is you actually have a place to have sex, sex in a hostel is much less guaranteed.
Considering most of these hostels have bars you can party at, or you can meet girls all over Loh Dalum Beach, you probably should just get your own room. That will make it a lot easier for you to have sex with girls on Koh Phi Phi.
It is kind of silly to even list specific pick up bars here for you to visit. Just walk around the Loh Dalum nightlife district and head to any that have a good girl to guy ratio, but if you want some specific venues try:
Another area that is good for partying is the Tonsai Village where you can watch live Muay Thai fighting at Reggae Bar. If you want to try to hook up with Koh Phi Phi girls during the day then you can stroll around the beaches or visit pool parties like the PP Princess Pool Party or the Ibiza Pool Party.
Overall trying to find girls for sex in Koh Phi Phi is a love or hate thing for most guys. If you want to party with a bunch of drunk, loud, and obnoxious backpackers and try to pick up girls that aren't hookers you will love it. There is also a full moon party here, but it certainly isn't the biggest in Thailand.
Hooking Up With Girls Online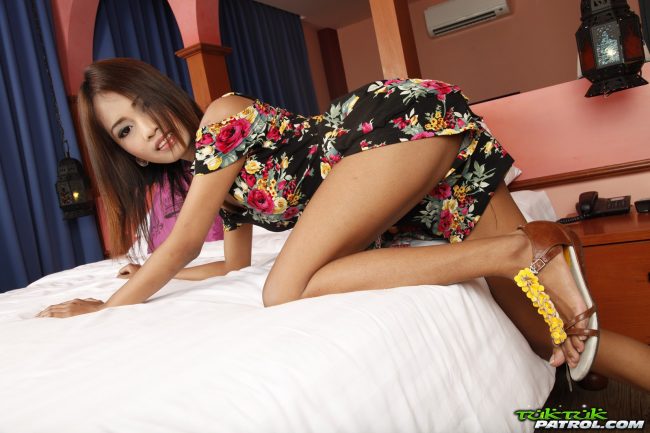 Since you can find some nightlife in each of these places but nothing too special in any you may want to try to meet girls online before you come. Thai Friendly is the main dating site here, there will be plenty of sexy girls in Krabi that can meet you here.
However it might be better to try to bring your favorite girl from Bangkok with you. When you are on the Thai dating sites just mention that you will be heading to Krabi and Koh Phi Phi soon, plenty of girls would love to take a free trip to the beach with you.
If you are paying for their transportation and hotel then sex is pretty much guaranteed. Since you probably will be spending some time in the capital first meet some girls there and bring your favorite one with you on the trip.
Thai Friendly will be the easiest way for you to do that. Good luck finding girls for sex in Krabi Town, Ao Nang Beach, and Koh Phi Phi.