Orgies & Group Sex At Munich Swingers Clubs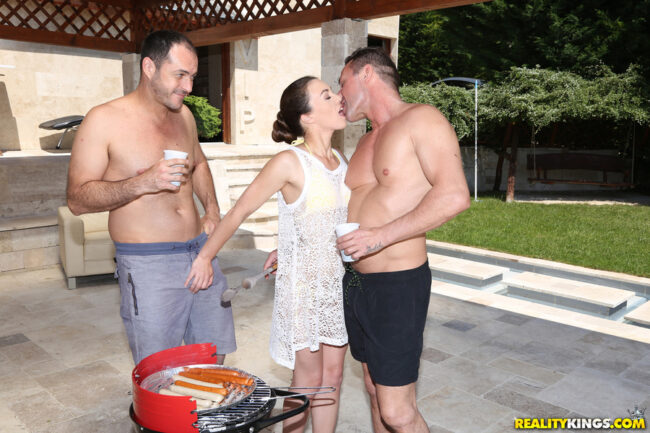 This post is full information on orgies and group sex in Munich swingers clubs. There are four local sex clubs in this city where you can find all kinds of kinky fun.
Even with those clubs there are still probably many private adult parties around town which is the case in most cities. The known orgies at Munich swingers clubs who post about themselves online are probably just the tip of the iceberg.
We will start this off by sharing some ideas on how you might be able to get into those private adult parties around the region, or even how you may be able to throw your own sex parties. Of course we will list the best swingers clubs in your area that can help you get into the wife swapping scene.
If you wanted to read more about all things sex and girls in this town you can do so right here.
Best Swingers Clubs In Munich
The best swingers clubs in Munich to find group sex are:
Cats opens up every day at 3 in the afternoon and the entry fee will be a little cheaper when arriving before 7. The doors open at 1 at Swingerclub Karibik and you can get cheaper entry if you arrive before 8.
By the way we have written about ts in Munich at that link, well every Wednesday you can find ts events in Karibik. Adel opens at 11am daily, and Lilith is open on weekend nights at 8pm.
Lilith is a pretty hardcore BDSM sex club, so know that going in. We have also written about the local swingers scene in Hamburg and Berlin.
You should check out their schedule of upcoming adult parties on the links that we shared for these swingers clubs in Munich so that you can choose the right evening to head over. Often times the group sex parties will have a kinky theme and it is always advisable to try and dress for the occasion.
Some Munich swingers clubs will make you pay a small yearly membership fee depending on how private they are. An entry fee is also always to be expected, and entry fees might be a little different if it is a weekday, weekend night, or a special event.
Swapping couples are always who they hope comes knocking on their door, so if a guy shows up solo he either will have to pay extra to get in if he is even allowed to enter. Obviously if a hot single woman shows up they will roll out the red carpet and usher her right in.
If you are a guy and considering going there on your own definitely make sure the swingers club will allow you in before you head over. A lot of orgies in your area will have certain nights where anyone can go, and other nights that are for couples only.
Another tip is that if you do go solo try to dress to impress. Even if they say they will allow single guys in try to look like someone who others will want around in an orgy or a threesome.
Private Group Sex Parties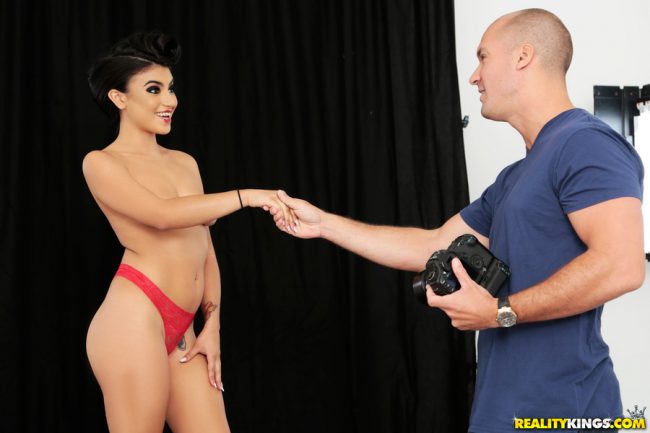 The above listed swingers clubs in Munich are certainly not the only places where orgies are going down here but they are still always an easy answer. If you want to find out about all of the best parties and have the best experiences you always need to be expanding your social circle. Every time you go to a local swingers club you need to look your best and be the type of person other couples will want to hook up with again in the future.
Nobody wants to be around the guy who aggressively sticks his dick in the face of every girl he sees before she gives him a clear sign she wants him to. Those who know how the group sex game is played will likely be invited to other orgies in Munich going on behind the scenes, or you could even begin to set up your own private xxx parties in your area.
Before we get out of here we also want to tell you about a great way to meet some kinky people in this city to help you try and set up those private orgies. Adult Friend Finder has been helping guys like us do just that for almost twenty years and it is the best online dating site in the world for those who are sexually adventurous.
If you want to meet swapping couples near you online or lots of freaky and adventurous single women there is no better way to do so. You may want to throw your own private adult party, or you might be looking to find a girl to bring with you to one of the known swingers clubs near you to help you get in the door.
Adult Friend Finder is also a great way to find some ladies for casual sex without having to go out to bars or nightclubs. Now you know the best ways and places to find orgies and group sex at Munich swingers clubs, enjoy your time.