Group Sex Orgies In Mexico City Swingers Clubs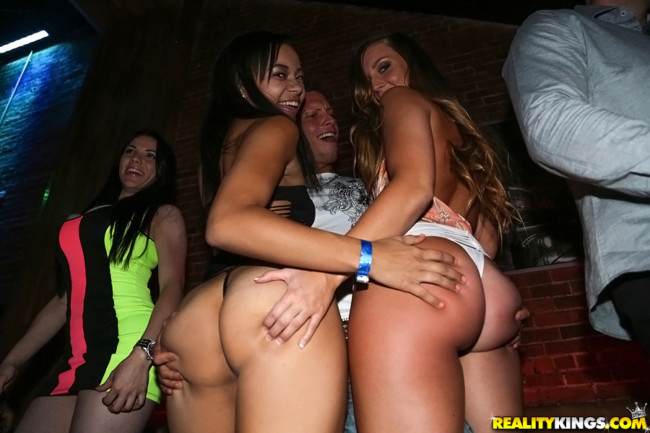 In this post we will discuss where you can have group sex orgies in Mexico City swingers clubs. Some of them are located right in the city, others are a little ways out of town.
Club SW is the most famous spot for group sex orgies in Mexico City swingers clubs so it will get reviewed in the greatest detail. Don't worry though, there will be other suggestions as well.
First off we will talk about some general rules for CDMX swingers clubs. If you have never been to one before there are some things you should know before you go.
They might not be exactly that you have in mind, or they might be exactly what you think. But you need to have a decent grasp of them and follow proper protocol inside or you might not be allowed to enter or stay.
What To Expect At CDMX Swingers Clubs
We assume the vast majority of people reading this post are guys (since the site is GuysNightlife) so the main thing you should know is that single guys generally aren't welcome. If you are some Adonis of a sex God then maybe you will be, but don't count on it.
That doesn't mean you won't be able to get in, but if you are allowed in expect to pay a very inflated cover charge. This is something that all swingers clubs have to do or else they would be throwing big sausage fest orgies, nobody wants to go to one of those.
Single girls are of course welcome (and encouraged) but single guys not so much. It is probably best to not even bother if you are by yourself, but if you don't mind possibly being rejected at the door or having to pay extra then by all means go for it.
Generally at these group sex parties it is more of a wife swapping thing going on, not a massive orgy. Two couples meet, chat, and decide to play around with each other in one of the many dark rooms off the dance floors.
Sometimes a full on orgy might break out but don't expect it. That is why if you don't have a date to swap you are likely going to be SOL, maybe fire up a Mexican dating site and find an adventurous girl, or read about all of the best pick up spots around the city at that link.
Another tip is to bring your own condoms, otherwise you will get overcharged big time on the ones they sell inside.
Club SW: Mexico City's Oldest Swingers Club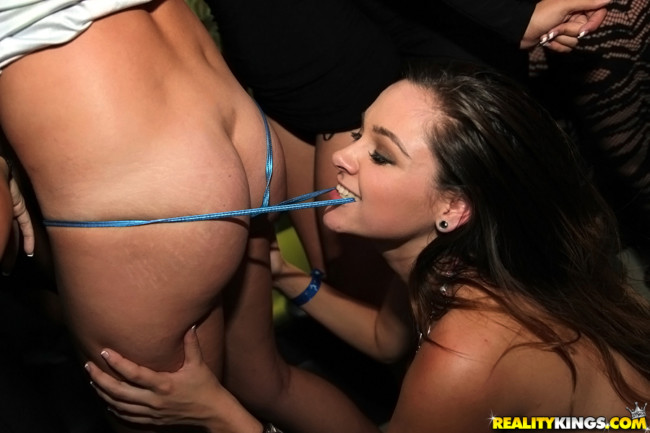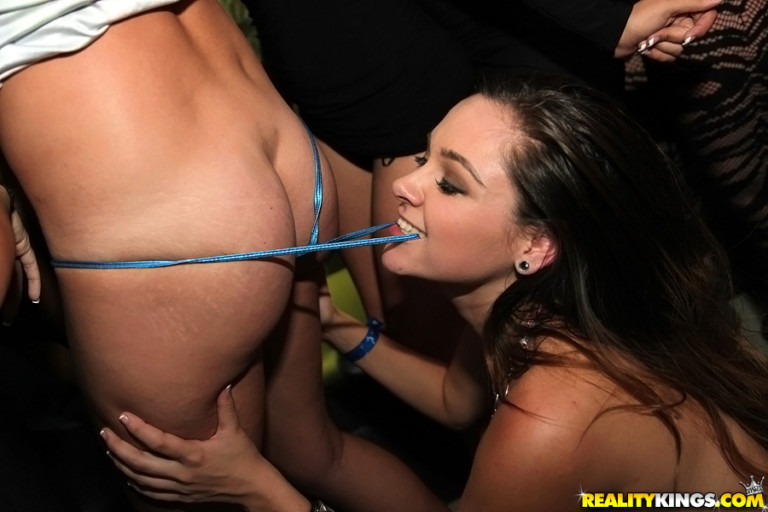 Club SW is not only the oldest swingers club in Mexico City it is also the most popular by far. This can be both good and bad, but there is probably more bad then good at this point.
Lets start this review with the positives, you know it will always be crowded and there will always be action going on. That is a big plus, the last thing you want to do is show up somewhere that only has a limited amount of people which you may or may not find attractive.
Another plus is that it is actually in the city, many of the other spots are an hour or two drive outside of town. There is also very good privacy here, you must check your cellphone in at the door so there will be no videos getting shot or selfies snapped.
The main floor is basically a salsa dancing club with lots of couches around. There are some strippers that do some mild live sex shows on stage, and clothing is optional on the dance floor though most people remain clothed.
There is a VIP room upstairs and there are many 'dark rooms' and play rooms around where people go to have sex. There are even some gloryholes set up if that is your thing.
Now to the negatives of this Club SW review, at this point it has become too mainstream. That brings the same problems that always happen when a place gets too popular.
Prices go up, noobs show up that aren't really into swinging and group sex orgies, instead they just take up space. It is a place to be seen and to say you have been there, not the crazy sex party it used to be.
That isn't always the case, and either way you can still have lots of fun, but by now Club SW has probably seen better days.
Other Mexico City Swingers Clubs
This is a huge city so there are quite a few of them around. We will list a few more and talk about what they offer.
More Mexico City swingers clubs to visit are:
Dreams
Casa Swinger
El Pistache
Villa Cleopatra
Xcape Party
Both Dreams and Casa Swinger are located in the Benito Juarez area of town. You can expect strippers, live sex shows that are more risque then at SW Club, and some fun times.
El Pistache is quite far away in Alpuyeca, Morelos. If you go there head out to the pool and hot tub which is where most of the group sex goes down, and it is for couples only.
Villa Cleopatra is a small swingers bed and breakfast type hotel. They only have a few rooms so you should contact them to ask A) if a room is available and B) if any other couples are booked yet. You don't want to head out there and be the only couple staying there.
Or you don't want to head out there and have the other couple not be one that you are interested in swinging with. Xcape Party is held 4 times a year and the venue changes.
You need to contact them at [email protected] and ask about their next swingers party. You have to get an invitation to be able to attend, and it is also couples only.
If you want to start doing your own home orgies spice things up at the best adult stores in Mexico City. Or if you don't want to do it at home read up about CDMX love motels.
Meet Swingers On Dating Sites
If you are a single guy reading this that keeps getting turned off by the couples only part don't be. Hop on the internet and find an open minded girl.
Will most of them be down to visit a group sex orgy with you? Probably not, but when there are so many to ask you can probably find a few that say yes. Or you can try to find other swinging couples online, often times girls will mention in their profile that they are married and looking for adventurous couples.
Or just meet a single girl to date and forget about the crazy sexy party fantasy. We recently learned that Adult Friend Finder has started to gain popularity in this country. A few years ago when no sexy girls were using it to find hookups we didn't mention it for any of the posts we wrote about here.
But we contacted them to get an updated list of countries with active female users and now it is worth mentioning here. In a smaller town it may not work great, but in the bigger cities there will be plenty of women on Adult Friend Finder hoping to get laid soon.
And if you are a tourist in the US or Europe it might just work great in your home town too. Have fun trying out the group sex orgies in Mexico City swingers clubs.