Where To Buy Sex Toys In Mexico City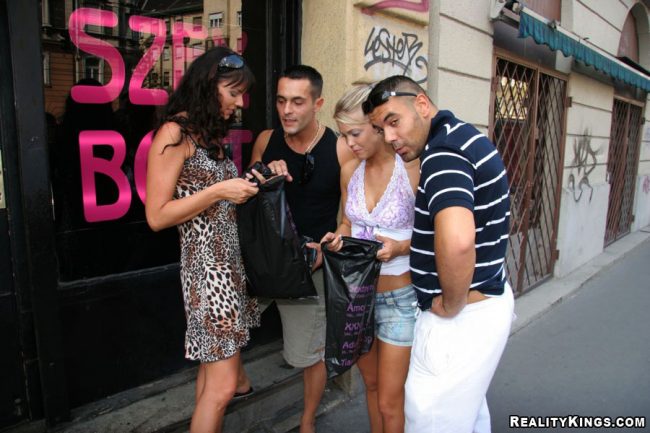 If you are trying to find where to buy sex toys in Mexico City this post will have some good suggestions for you. Most know that the Zona Rosa red light district would be a great place to start your search.
But it isn't the only place that you will find them and we have a nice list coming for you soon. You may also want to do some price comparing to buy adult products online and try to save yourself a little money.
We have written a post about how to meet girls in this city to hook up with and if you are single and looking for a partner to use your new toys with we suggest you check it out. A lot of it relies on online dating which is the most efficient way to meet new people these days.
Mexico City Sex Toy Shops
As mentioned you can just walk around the Zona Rosa adult entertainment district and find quite a few sex toy shops. We always suggest that you do some price comparing at a few places before you buy, sex shops often have really high mark up.
They do this because they know that the average person has no idea what the price of a dildo or vibrator should really be. Plus they know you are likely to be a bit shy or nervous and just want to grab what you came for, pay, and get out as quickly as possible.
So visit a few stores or check prices online to make sure you are getting a fair deal. Some of the best sexy toy stores in Mexico City are:
Diversex Condoneria at Calle Regina 72, Centro Histórico, Centro
Erotika Love Store with multiple locations
Sex Shop ZonaG at Pafnuncio Padilla 53, Cd. Satélite
Dirty Dreams Sex Shop at Ferrocaril de rio Frio Mz 16 lte 14, Colonia El Rodeo
El Closet at Av de los Insurgentes Sur 2340, San Ángel
There are plenty of others around town but those seem to have good reputations. We also have heard of many Cabinas sex shops but we don't speak the local language and can't be fully sure what they are.
However we have heard of things like glory holes and gang bangs going on at the Mexico City Cabinas so if you are looking for kinky sex try and find them. Cabinas Erotika Juarez seems to be a popular one, but again this is second hand info and we aren't exactly sure how to classify them.
You could also get involved in the swingers scene to find out about more kinky stuff going on in town.
Buying Sex Toys Online
If you wanted to buy sex toys online in Mexico City that would not be a bad idea at all. You will be able to price compare and find hundreds of online sex toy stores with all products you could ever imagine like:
Dildos
Vibrators
Bondage Gear
Kinky Outfits
BDSM Gear
Handcuffs
Whips
Chains
Cock Rings
Pocket Pussies
And any other form of kinky adult product you could imagine. We would bet that if you go to a Mexico City sex toy store and price compare that you will get a much cheaper price when using the online shops.
All items will be delivered in discreet packaging so no one else will know what you bought. They know that you value your discretion in regards to adult products. If you want to try out the world's best male sex toy give the Fleshlight a shot.
Meeting Kinky People Near You
If you wanted to meet some kinky and adventurous people you have plenty of options in this town. You could hang out at these sex shops and cabinas and see who else stops by.
You could go to the swingers clubs or go party in the Zona Rosa adult entertainment district, somewhere like Kinky Bar really brings out a sexually adventurous crowd. Or you could try online dating.
If all you care about is kinky and sexually adventurous people you may be better off at Adult Friend Finder. Generally in Mexico we don't even mention it. For any other city in the country we don't list it as a decent option because it probably isn't. But there are over 20 million people living here meaning there are lots of people looking to have some fun on Adult Friend Finder.
So now you know where to meet some kinky people and you also know where to buy sex toys in Mexico City. Go have some fun.