Finding Ladyboys in Cambodia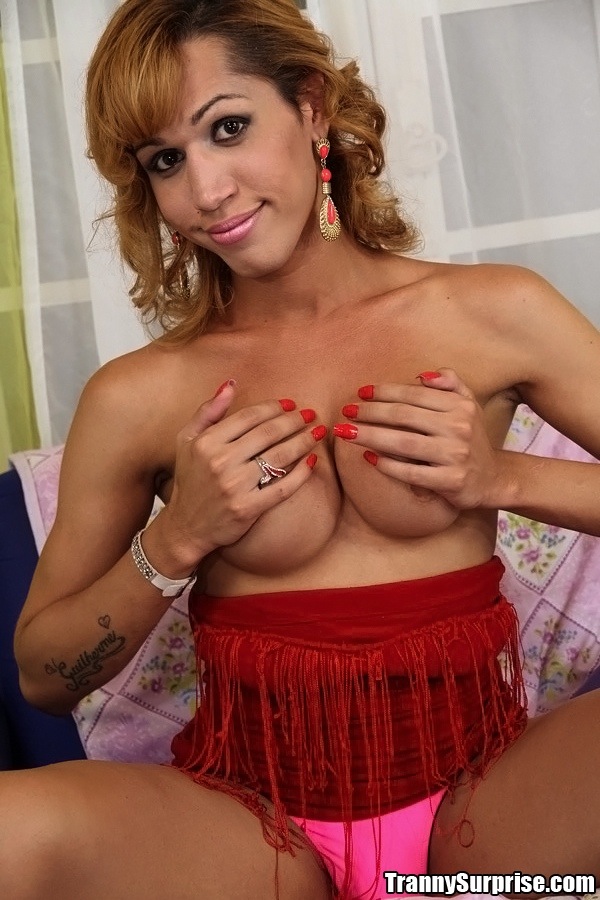 Cambodia is a very underrated place when it comes to ladyboys. Everyone always talks about ladyboys in Thailand, then maybe the Philippines will get a mention, but finding ladyboys in Phnom Penh is easy as well.
If you are a trans lover and want to have some fun with some of the sexiest ladyboys in Southeast Asia then you need to be hitting up Cambodia. It is one of the cheapest places to visit and the nightlife is fantastic.
It also is a great place for an expat to live. Well, it has a great cost of living and a super easy visa which are the big time positives for expats in Cambodia. However, it isn't the most modern country in the world so if you are the type that is a perfectionist it may not be for you.
This post isn't about what it would be like to live in Cambodia, it is about finding transsexuals in Phnom Penh so lets get to the point already.
Finding Ladyboy Prostitutes In Phnom Penh
The majority of the ladyboys you will find here will be prostitutes. This is a very poor country and the people need to find a way to feed themselves. Don't worry, the prices for the Cambodian ladyboy prostitutes are cheap and they know how to please you.
So where is the best place to find them? Heart of Darkness used to be the most popular disco in the Phnom Penh nightlife for many years. It has been overtaken by Pontoon, but HOD is the main spot to find ladyboys.
There will be a lot of transsexuals there every night, and even more on weekends. Heart of Darkness is right in the center of the main nightlife area and there are many girly bars and freelancers roaming the streets around here.
Heart of Darkness is actually a gay club now. So you won't just be able to find ladyboys here. If you are looking for gay nightlife in Phnom Penh it is the place to go, but it is still the top spot for trans also.
Some of these freelancers will be ladyboys as well. You can also find ladyboy freelancers down by the riverside, and also at Golden Sorya Mall which is close to Heart of Darkness.
There are plenty of options here and you can just walk around in the main touristy areas and find some. Then later on at night head over to Heart of Darkness for even more possibilities.
There is a bridge in Freedom Park that has become a hot spot for Phnom Penh ladyboys recently. Definitely worth looking into.
On street 136 you will also find some Cambodian ladyboys. There is a bar called Candy Bar that has a mix of girls and ladyboys, plus there will be some freelancers walking around. For more on all the ways to find sex in Phnom Penh check out that link.
And click here for other great cities to meet trans.
Ladyboys In Siem Reap
Many guys that go to Phnom Penh may also be taking a trip to the 'Angkor Wat' temples in Siem Reap. This is a major tourist destination and if you are there you might as well try and partake with some ladyboys.
So how will you find them? Well there is not a big mongering scene in Siem Reap, they want it to be as family friendly of a spot as possible.
There is one main strip you can head to called 'Pub Street' where there are many bars and this is where all the freelancers in town will ply their trade whether they are ladyboys or girls.
You will be able to find some Cambodian ladyboys in Siem Reap but it won't be a huge scene. Don't head there specifically to find them, but if you are heading to visit Angkor Wat then there should be some around.
If you are striking out then ask a tuk-tuk driver if he knows of any. If there are any trans in Siem Reap to be found they will be the ones that know where to take you.
Ladyboys In Sihanoukville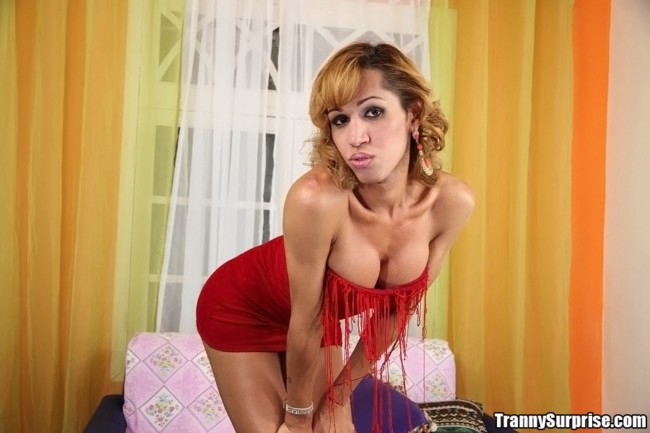 Sihanoukville is a sneaky good spot for ladyboys. It is a small little beach town that is growing in popularity with tourists, and there are a surprisingly large amount of prostitutes living there.
Some of these prostitutes are Cambodian ladyboys, more then you would expect. The main place for nightlife in Sihanoukville is down at the beach where all of the freelancers in town hang out.
Actually many of the bargirls will also head there after their shifts, so maybe it would have been better to say all of the hookers in town, not just the freelancers. There are probably 15-20 Cambodian ladyboys that are on the beach every night.
Then outside of that group you always get new ones coming in from Phnom Penh or other places to stay for awhile. So you get some regulars that are pretty attractive, and then you get some fresh blood coming in often.
15-20 may not sound like many, but when you see how small the sexpat scene here is you will realize that it is a lot. So the best way to find ladyboys in Sihanoukville is to head to Serendipity Beach at night and hang out in the bars on the beach.
Meeting Cambodian Ladyboys That Aren't Prostitutes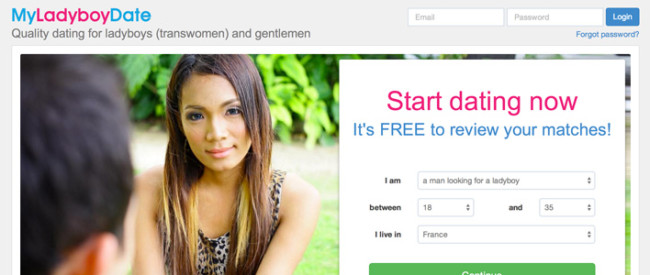 If you are looking for Cambodian ladyboys that aren't prostitutes then you will want to find them online. It is rare to see them on the streets in Cambodia unless they are obvious pros.
But there are plenty of non pros living in these cities that will want to meet up with a foreigner that you would never meet unless you hopped online. The two main dating sites for this would be Asian Dating and MyLadyboyDate.
Cambdodia really is not a hotbed for online dating, in fact it is one of the worst countries in Southeast Asia for it. However the ladyboys are still quite active on both of those sites.
MyLadyboDate is set up just for ladyboys and guys trying to find them. You won't have to deal with any girls (ew girls!) and can instead you will know that every profile you see is a ladyboy.
Asian Dating is a site that invites all comers and there will be many girls on there. However there are plenty of ladyboys around and they won't be hard to spot. In fact they are generally very aggressive on dating sites so you can bet they will be the ones that spot you.
So if you are looking for Cambodian ladyboy prostitutes and are to shy to go out to busy mongering hang outs you can just meet them online instead. That way they can come straight to your hotel and no one else will be the wiser.
Or if you would prefer to meet non pros that are a little less 'used up' you can try it on the dating sites. Don't worry, many of them will understand you are shy and even be shy themselves.
They likely won't have any problems having that first 'date' being at your room whether they are a pro or a good girl ladyboy that doesn't want people staring.
Overall finding ladyboys in Phnom Penh or any of these spots in Cambodia is pretty easy. If you want to find non pros, or just use discretion, try the dating sites. This trans travel guide breaks down the best ladyboy hot spots all over Southeast Asia.