Living in Cambodia as an Expat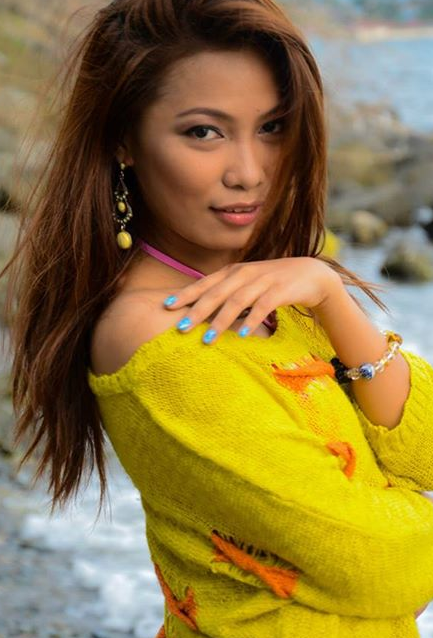 So much of this site revolves around nightlife and girls but that isn't all that is covered. While that is definitely a very important factor for single guys there are still some other things you would need to know about living in Cambodia as an expat.
Some may not realize how much devastation Pol-Pot did to this country during his reign. Many of heard of him and know that he killed a lot of his people, but he also targeted many of the brightest minds in the country.
Even in the late 90's there were battles going on and all of this turmoil made things hard for Cambodia to keep up with the rest of the world.
An expat in Cambodia will not be getting the same modern amenities that one in Thailand would get. Of the common Southeast Asian countries for tourists and expats to go Cambodia will have the worst infrastructure. Spend some time here and then fly to neighboring Thailand and you will feel like you are in a futuristic society.
That doesn't mean it can't be a good place to live, but you shouldn't show up expecting 1st world amenities here. That said, there are also some major advantages for expats in Cambodia and that is why many choose to live there.
For instance, you fill find the best cost of living in Southeast Asia in Cambodia. OK you may be able to find a better cost of living somewhere in SEA, but out of the main countries that most foreign men go to Cambodia will be the cheapest one to live.
They also have both the easiest and cheapest visas. They are so easy that you don't even need to think about them. Expats in Thailand, Indonesia and Vietnam all have to put up with visa runs out of the country and visits to immigration.
Expats here drop off their passport at any of the hundreds of travel agencies or hotels that do visa extensions and pick them up a few days later. You don't even have to visit immigration! Just remember to get a 'business' visa and not a tourist visa when you arrive and you are set.
There really only are two main cities where expats in Cambodia tend to live so we will cover those. Since Phnom Penh is the biggest we will start out there.
Expats Living In Phnom Penh
Phnom Penh is the capital and by far the biggest city in Cambodia. While it is the most modern area of the country it is still quite a bit behind much of the world.
Don't show up here expecting to see a huge downtown area with lots of high rises and condos. There are some, but far fewer then you will see in most capital cities.
Most expats in Phnom Penh tend to stay in the main touristy area because it is the nicest and safest area. This is also where the best nightlife in Phnom Penh is.
The area around streets 51 and street 173 is the center of the nightlife and all around that area there will be lots of western restaurants, bars, and girls. You may also want to stay just North of here by the riverside which is another nice area. Of course waterfront property will always be a bit more expensive.
$400 is said to be the 'sweet spot' for apartment rentals in Phnom Penh. If you can afford that you should be able to get a quite nice furnished place in a good area. If you go under that mark you may end up with some older furnishings or a bit less desirable of an area.
Since the average Cambodian makes under $100 a month you can find much cheaper rooms, but for an expat $400 will give you a room you are very comfortable with. Cambodia is going to be safer then most places in Latin America but it isn't the safest place in SEA.
Getting a nice room in a safe area is something you should definitely try to do. The main type of crime here will be petty theft or guys on motorbikes driving by and trying to snatch your phone or bag.
They tend to target girls more then guys, but if you are careless with your valuables someone may try and jack them. For food, if you stay in the tourist area there will be lots of western food and $5 for a meal or less is easy to find.
The local food isn't too highly thought of by most expats but maybe you will find some that you like. If you shop at the markets you can get food for extremely cheap and cook yourself. If you do that you can eat for cheaper then you ever imagined.
There aren't many nice shopping malls here like you will find in most of SEA. Hopefully more will pop up over the next few years. The internet is OK so a digital nomad should be fine.
The best health care in the country is here but it is still not too great. Many expats in Cambodia will tell you that if you have any major health problems you should go to Thailand to get it worked on.
Overall Phnom Penh is nice and the cost of living is very low. You could easily live here for $1,000 a month and have a decent life. If you want to find a cheaper room you could live for even less.
One thing to note is that is that people are more conservative here, you don't find easy girls like in much of Southeast Asia. They are either looking for a husband or serious boyfriend, or they are prostitutes.
So if you aren't looking for anything serious you will need to pay to get laid or not get much. If you want to find a serious girlfriend your best bet will be to log on to Asian Dating and chat with many sexy girls in Phnom Penh.
This may be one of the best countries in SEA to find a good and genuine girlfriend. They are not looking for fun, they are looking for true love. Overall Phnom Penh is a pretty chill and laid back place particularly for a capitol city.
It is not very modern but you can get the things you need. The nightlife is OK and there is a decent sized expat community.
Lots of backpackers and tourists are always traveling through who are down to party but most of the nightlife will revolve around hookers. If you are anti hooker this isn't country for you.
You can read about how this city compares to Saigon at that link.
Expats Living In Sihanoukville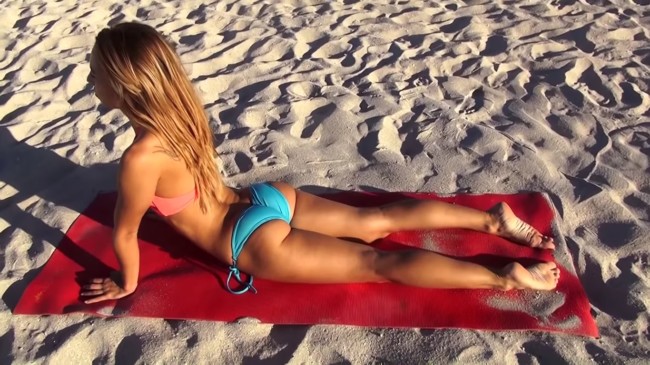 If you want to live on the beach then you can be one of the many expats living in Sihanoukville. It has become a tourist magnet over the past 10 years and is slowly growing and growing.
We mentioned that Phnom Penh had a laid back life but you will get an even more laid back life in Snooky. Sure, there are plenty of places to party with girls in the Sihanoukville nightlife but this is also a really good city to go to chill out.
Since there are lots of tourists coming in and plenty of expats living there you can easily find quite a bit of western food. The city is actually pretty small, at least for where the expats will go, and it is very easy to navigate with no traffic.
Serendipity Beach on Serendipity Road is the main tourist hang out. You can negotiate a monthly rate at a hotel here for $250-$300 with aircon, or for as low as $100 for a fan room. You can find apartments all around the city for $150 or so and some even cheaper.
The $150 ones will be plenty nice. You can even rent a huge house for $500 so if you are moving with some buddies you could do that. This is probably the cheapest city to live in out of the main ones expats live in SEA.
Just like in Phnom Penh the restaurants are all pretty cheap and the food at the market is even cheaper. You can cheaply rent a motorbike or pay any of the motorbike taxis around town a dollar or two to take you just about anywhere.
There is $3 BBQ on the beach with fresh seafood and the drinks at the bars are very cheap. You could exist here for $500 a month, have a decent life for around $700, or live good for $1000. You can hop over to Koh Rong for an island vacation anytime you get bored.
Once again it will be hard to get friends with benefits situations going, or at least long term ones. With all the tourists coming in to party in the Sihanoukville nightlife getting wasted you will have chances for free casual sex.
Some backpackers even move there and work at the bars on the beach. They walk around the beach during the day handing out flyers to tourists and then at night their job is to party in the bar and make it look crowded.
For this they get a free room, free food, and free drinks. If you are looking to become an expat somewhere and just chill out for a bit this wouldn't be a bad plan.
Those are the positives of Sihanoukville. The negatives are that you are kind of out in the middle of nowhere with no good medical care within hours of you. If something goes horribly wrong you will need to take a 4 hour drive to Phnom Penh or Vietnam.
There are also frequent power outages and there are water shortages from time to time. The infrastructure is not good at all and even if you buy a generator to keep the power flowing it may start to get old.
This is really third world living at its finest, but as long as you don't run into any major health problems (like a bad motorbike accident) you should be alright. Try using the best dating site in Cambodia and inviting them to join you on the beach.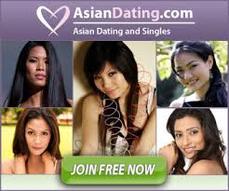 Should You Become A Cambodian Expat?
The cost of living is certainly right and so is the ease of living there. No visa runs and a few hours of online work a day will cover your monthly expenses. There is a party every night whether it is on the beach in Sihanoukville or in the touristy area of Phnom Penh.
The lack of infrastructure might be more than some can take, and the people don't speak much English at all outside of the tourist areas so getting things done can be hard.
For someone on a bare bones budget, or someone that doesn't want any visa hassles in their life Cambodia is a good option. If you are already in SEA you might as well give it a shot and see what you think.
It may end up being your favorite place around. If not you can move on to the next one and if you never find better then come back to be a long term expat living in Cambodia.